Teamster Carhaulers Fight Toyota's Job-Killing Practices
Updated On: Jun 175, 2015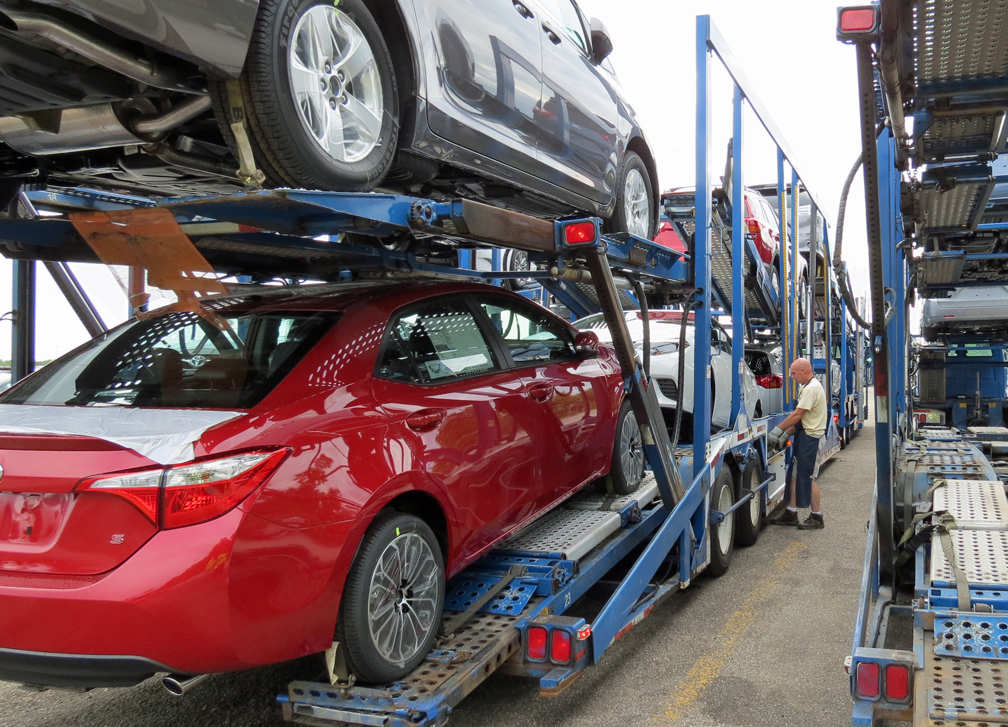 Local 355 carhaulers in Annapolis Rail Junction in Jessup, Md., load Toyota vehicles for delivery. In mid-June the IBT sent a team from its Campaign Strategies department to interview and photograph Local 355 members. Negotiations began earlier in the month for a new Teamsters national master agreement for nearly 6,000 Teamster carhaulers. The current contract and its local union supplements are set to expire Aug. 31.
Continued from main page | For the period ending March 31, 2015, Toyota had record net income, operating profit and global revenue. Net income jumped 19 percent to $18.14 billion in the 12 months ending March 31, while operating profit rose 20 percent to $22.99 billion.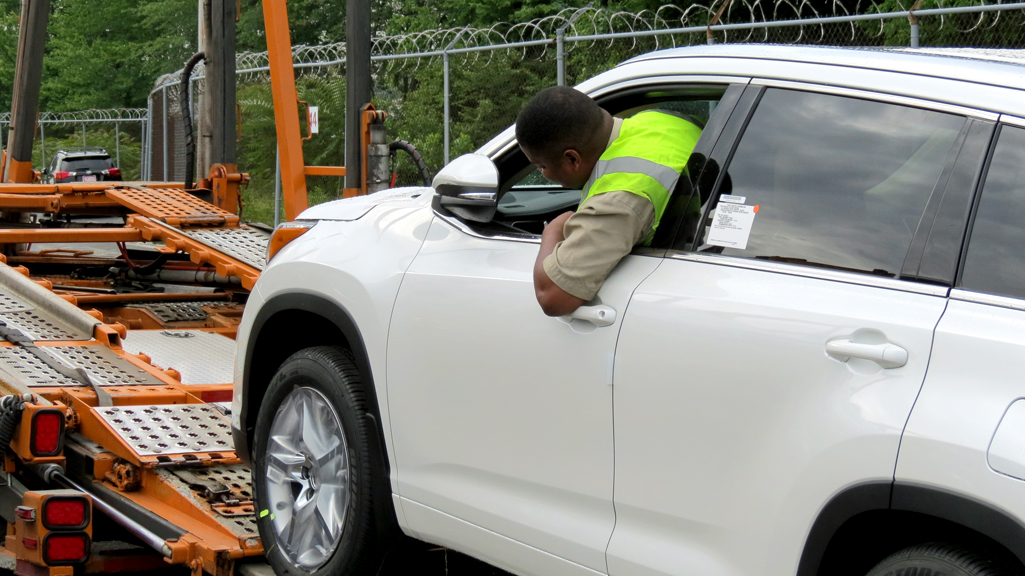 "Despite these record profits, Toyota wants to make even more money by contracting with lower-bidding nonunion carhaul companies that push their workers to labor 60-plus hour workweeks with substandard working conditions and benefits," said Kevin Moore, Director of the Teamsters Carhaul Division. "Once again, we are seeing corporations putting the zest for ever higher profits way ahead of the way it treats the people who make company successful, in this case the experienced, hardworking men and women who deliver their vehicles to dealerships. We will fight this greed head on to protect our members' livelihoods."
The union is assembling a team of experts to fight Toyota's actions, and more information will be released soon on actions that will be taking place.
For now, Toyota's job-crushing actions are taking place at several carhaul facilities east of the Mississippi River, with some facilities losing 30-percent to 50-percent of the Toyota work so far. It is occurring while the Teamsters National Automobile Transporters Industry Negotiating Committee has begun national contract negotiations with the employer group.
"We've seen this strategy before during national contract negotiations and we will once again do what it takes to protect our members across the country," Moore said. "Sadly, the war on workers continues in this country even as the economy picks up. I will be working with our carhaul workers to ramp up our response."
Click here to view more photos. Photos/Teamsters Joint Council 62
Orginally posted at teamster.org.