News Items - January 2021
Nomination notice for 2021 IBT Convention delegates, alternates
Local 355 will conduct nominations for delegates and alternates to the 2021 IBT Convention on Sunday, February 7, 2021. Click here for important information including eligibility requirements and nomination instructions.
---
Alden bids to acquire Baltimore Sun parent, Tribune Publishing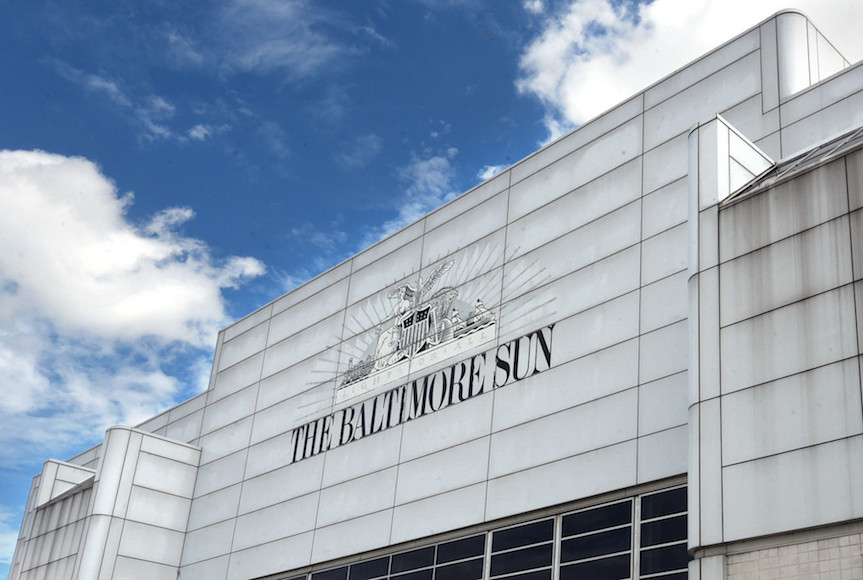 Jan. 1, 2021 | Hedge fund Alden Global Capital has submitted a bid to acquire Tribune Publishing according to a filing Thursday with the Securities and Exchange Commission. The deal is valued at $520 million. The offer was submitted to Tribune Publishing's board Dec. 14… it hoped to move to a final agreement within two to three weeks. If successful, Alden would gain control of the Chicago Tribune, the New York Daily News, the Orlando Sentinel, and the Sun-Sentinel of Fort Lauderdale among several large metros, and may sell off The Baltimore Sun. In its offer letter, Alden says that another investor, Maryland businessman Stewart Bainum Jr., has expressed an interest in buying "certain assets" of Tribune as part of a deal. That possibility is worth exploring, Alden says… The hedge fund, notorious for draconian job cuts and other expense cuts, already owns dozens of newspapers… Poynter
Teamsters Women's Conference offering free webinars
Jan. 5, 2021 | The Teamsters Women's Conference is continuing to provide timely, topic-specific webinars they hope are helpful to you during this unusual and stressful time. While the webinars do not take the place of the in-person conference, it's an opportunity to hear from experts in their fields regarding issues that affect all Teamster women. Check them out here.
2021 International Convention to be conducted virtually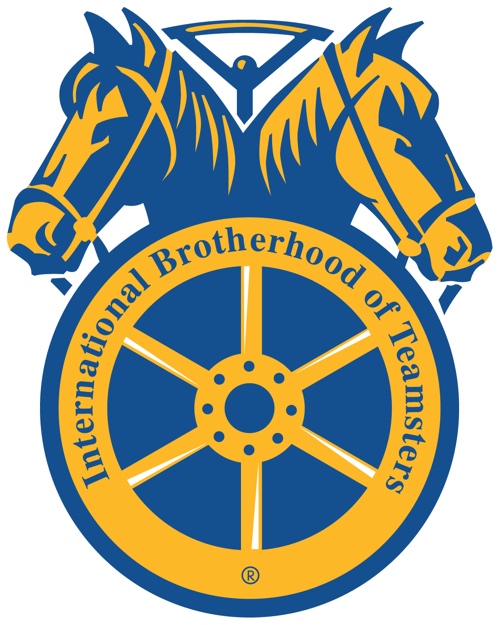 Jan. 7, 2021 | In a memo issued yesterday, General President Jim Hoffa and General Secretary-Treasurer Ken Hall announced, "It is with regret that we advise that the General Executive Board has determined that the pandemic will prevent the International Union from conducting the International Convention in-person… While we are hopeful that the new vaccines will be distributed and administered to much of the public before June, we cannot put delegates and convention planners at risk." Read the entire memo here.
Union denounces assault on democracy, mourn murder of U.S. Capitol police officer
Jan. 11, 2021 | The International Brotherhood of Teamsters join our brothers and sisters across the labor movement in condemning the riot at the U.S. Capitol on Wednesday and decrying the murder of U.S. Capitol Police Officer Brian Sicknick. Officer Sicknick was a member of the U.S. Capitol Police Labor Committee. "This past week we witnessed an unprecedented assault on our democracy, as a mob of extremists stormed the sacred halls of the U.S. Capitol in an attempt to thwart the will of the people and prevent the certification of the Presidential election… Continue reading here.
Local 355 plan approved for nomination, election of IBT Convention delegates, alternates
Jan. 11, 2021 | The IBT Election Supervisor has approved the Local 355 plan for conducting nominations and elections for seven delegates and seven alternates to the International Brotherhood of Teamsters Convention to be held in June 2021. Click here to read in English and Spanish.
Talks with State of Maryland break down over 1% pay offer
Jan. 12, 2021 | Members in Bargaining Unit H may be interested in this news summary by labor news service, Press Associates, Inc., on the current status of union negotiations with the Hogan administration.
Building stronger unions for American workers
Jan. 15, 2021 | The U.S. next week will begin a new chapter with the swearing-in of Joe Biden as president and Kamala Harris as vice president. And the Teamsters are ready to turn the page and move forward with policy objectives that will empower American workers so that they will be able to more easily come together and fight for higher wages, better benefits and safer workplaces… Continue reading here.
Teamster statement on Biden's nomination of Trottenberg for Transportation Sec'ty
Jan. 19, 2021 | The following is a statement from Teamsters General President Jim Hoffa on President-elect Joe Biden's nomination of former New York City Transportation Commissioner Polly Trottenberg as the next deputy U.S. Secretary of Transportation. "The nation's transportation needs are broad and diverse. That's why the Teamsters laud President-elect Biden's choice of Polly Trottenberg as the next Deputy Secretary of Transportation. She knows how to prioritize our infrastructure needs so the country can better serve the more than 700,000 Teamsters who work across the industry as well as all Americans who use the nation's roads, rails and airports… Continue reading here.
School bus, transit workers are high priority for Covid-19 vaccine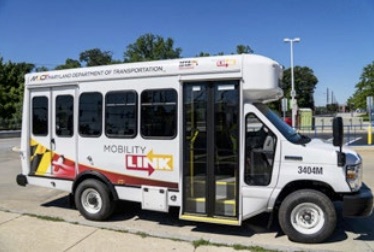 Jan. 22, 2021 | "The vaccination of frontline workers is essential to their protection and the protection of the public-at-large," said Rick Middleton, Secretary-Treasurer of Teamsters Local 572 and Director of the Teamsters Passenger Transportation Division in a statement issued today. "Much attention has been given to the heroic workers who have continued to keep our country functioning during this terrible time – those in industries like the supply chain and health care are owed an immeasurable debt of gratitude. We shouldn't forget, however, another group of workers who are owed that same debt – those in school bus and transit..." Continued here
Biden begins to address organized labor's federal policy priorities
Jan. 22, 2021 | In recent days our Union issued a flurry of press releases responding to some of the first actions of the new Biden administration to improve the lives of American workers: Learn more here.
Penske Logistics members approve new contract
Jan. 25, 2021 | Local 355 members employed Penske Logistics (Halperns) ratified on Saturday, January 23, a new collective bargaining agreement with a five-year term. The deal includes wage increases in every year of the contract and additional financial bonuses in the third, fourth, and fifth year. The Covid-19 pandemic has decimated the supply chain industry due to wide-spread restaurant closures. This deal will provide financial stability for Penske Logistics members.
Update from the Diary and Food Processing Divisions
Jan. 26, 2021 | Division Director Rome Aloise reports, "There's no point in mincing words: last year was, for the most part, pretty terrible. With that in mind, there are a number of reasons I have to hope that this year is going to be a whole lot better. In the final weeks of last year… Continued here.
Update from Teamsters Express Division
Jan. 26, 2021 | Division Director Bill Hamilton reports, "As we approach the one-year mark of the pandemic in the United States, it is critically important that we all remain extra vigilant and take all of the necessary health and safety precautions to protect ourselves, our families and our coworkers. The COVID-19 infection rate at DHL… Continued here.
TFI to acquire UPS Freight for $800M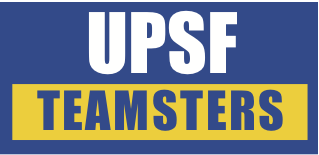 Jan. 26, 2021 | TFI International has agreed to acquire UPS Freight for about $800 million, the Canadian trucking and logistics company and UPS said Monday, in a deal that will transform it into a North American less-than-truckload juggernaut. UPS Freight will operate as TForce Freight. Its 14,500 employees will shift to the new TFI unit, which will also continue serving UPS' LTL needs under a five-year agreement…. Freightwaves "All operations will remain status quo, until further notice..." Teamsters update on UPS Freight sale
We mourn tragic death of brother Frankye Duckett*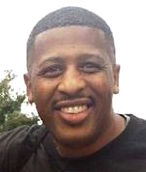 Jan. 30, 2021 | Teamsters Local 355 MTA MobilityLink van driver Frankye Duckett was shot and killed Friday evening in NE Baltimore while on the job. A suspect has been arrested and charged with his murder; a warrant has been issued for a second suspect. In a statement to the Baltimore Sun, Mark Garey, Local 355 Recording Secretary and business agent representing mobility drivers for First Transit MTA, said, "I am saddened to hear of the tragic loss of brother Frankye Duckett. I hope they catch who was responsible for this violent act, and on behalf of the entire Teamsters Union, our prayers and thoughts go out to his family." Anyone with information about the fatal shooting can call detectives at 410-396-2100, or dial 1-866-7LOCKUP to leave a tip with Metro Crime Stoppers. * Updated Feb. 2, 2021, to include news of a suspect's arrest, links to recent news reports, and a statement from the Teamsters Union.