News Items - November 2016
Updated On: Dec 342, 2016
Gannett ends its attempt to buy (Tribune Publisher) Tronc
Nov. 1, 2016 | Gannett Co. has dropped its attempt to buy Tronc, Inc., ending a dramatic months-long pursuit by Gannett to extend its reach as the nation's largest newspaper publisher amid a rocky revenue environment. The companies in private discussions had recently agreed on a purchase price of $18.75 a share in cash, according to people familiar with the matter…Tronc said the deal fell apart when Gannett couldn't line up financing… wsj.com
Your vote is your voice in the election of Teamster top officials
Nov. 10, 2016 | The secret ballot must be returned to a post office box controlled by the OES by 9am Monday, Nov. 14th. The count is scheduled to start Monday, Nov. 14th.
IBT vote count is underway
Nov. 17, 2016 | The ballots are in and the count began on Monday. To get the latest on the vote results, click here.
Hoffa, Hall re-elected to five-year term to lead union; Local 355 President Denis Taylor elected International Trustee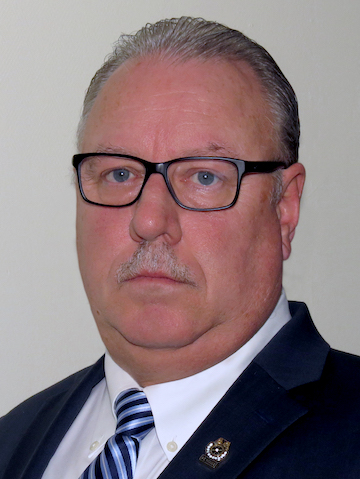 Nov. 21, 2016 | Teamsters General President Jim Hoffa, General Secretary-Treasurer Ken Hall, International Vice Presidents At-Large, International Trustees and International Vice Presidents in the Eastern, Southern and Central Regions were elected Friday night in the 2016 Election of International Union Officers, according to unofficial results provided by the Office of the Election Supervisor. "This was a hard-fought campaign and a historically close election," Hoffa said. "Though we have many challenges before us, now is the time to join together as brothers and sisters and stand strong against those who would destroy the labor movement and deny worker's the gains that have struggled to achieve. We will continue to lead the fight to organize the unorganized, ensure strong health care, good wages, a secure retirement and holding employers and politicians accountable." Continue reading... (Pictured: Denis Taylor, one of three IBT International Trustees)
Judge: Sysco (Indianapolis) must face Teamster suit over retirement benefits
Nov. 28, 2016 | …A local division of foodservice-supply Giant Sysco Systems must face a lawsuit from its Teamsters workers who say the company reneged on retirement benefits negotiated through collective bargaining. U.S. District Judge William T. Lawrence on Tuesday denied Sysco Indianapolis LLC's motion to dismiss a lawsuit brough by Teamsters Union Local 135. Union members sued Sysco over an early-retirement incentive negotiated in a contract that took effect in March 2013… theindianalawyer.com
Trucking, auto industries praise Elaine Chao transportation secretary nomination
Nov. 30, 2016 | … The Teamsters told Trucks.com they are not commenting on Trump's proposed policies and cabinet nominations. But the union was critical of Chao when she was labor secretary. James P. Hoffa, the Teamsters' president, said she was pushing many anti-union proposals and was against a higher minimum wage…