Updated On: May 151, 2023
New local contracts ratified, national contracts still in talks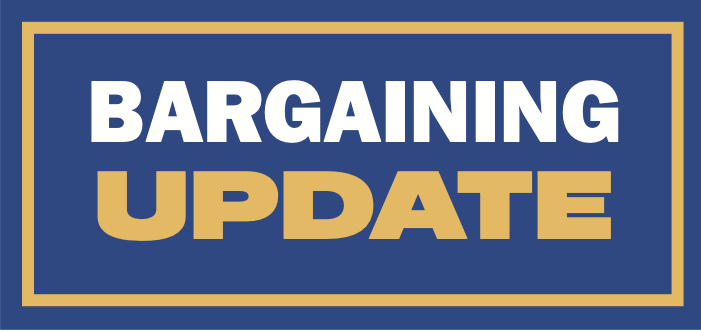 Apr. 1, 2023 | Though negotiations are ongoing for successor national master agreements at ABF, TForce, and UPS, Local 355 members working under contracts with individual employers like Capitol Carbonic, Linde, and Penn Fibre, approved pacts providing significant wage increases. Details here.
Teamsters to UPS negotiators: A hard 'NO' to cost-neutral bargaining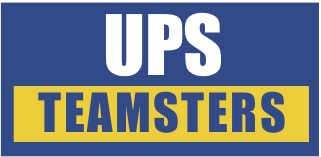 Apr. 3, 2023 | The union put UPS on notice during supplemental bargaining meetings throughout the country last week, refusing the company's outrageous insistence on cost-neutral agreements. While some progress was made on various proposals by the union, Teamsters also saw some disturbing backsliding by the company… The Atlantic Area Supplement Negotiating Committee met with UPS for three days last week. No major tentative agreements were reached. The Teamsters addressed the ability for members to requalify and the company expressed it wanted something in exchange for extending the time period for requalifying. The next bargaining date is scheduled for April 10. Get the full update on the UPS Teamsters app; scan the QR code below.
Teamsters triumphant at Sysco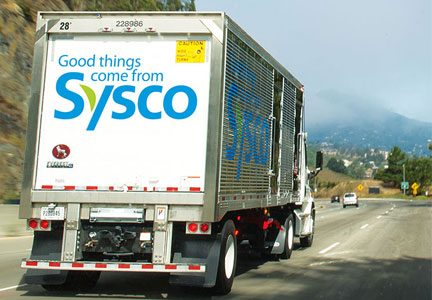 Apr. 10, 2023 | The union won big for workers as members at two Sysco locations ratified record-breaking contracts. The victories successfully ended two-week strikes by securing higher wages and better retirement benefits for more than 160 members of Teamsters Local 135 in Indianapolis and 100 members of Teamsters Local 89 in Louisville. Strike lines extended to more than 1,000 workers nationwide. The new five-year agreements mark the latest round of coordinated bargaining for Sysco members in Indianapolis and Louisville. More at Teamsters Facebook
Supplemental Update: UPS refuses to talk money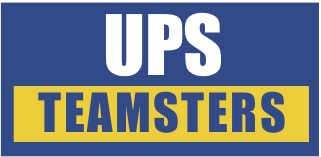 Apr. 11, 2023 | The union held the line on its proposals during supplemental negotiations with UPS last week. While some progress was made on various proposals from the union, the overall pace of bargaining remains slow as UPS refuses to discuss economic provisions. The Atlantic Area Supplement Negotiating Committee did not meet with UPS last week. Bargaining resumed yesterday (April 10). Full update on the UPS Teamsters App. (If you are experiencing any difficulties with the app, go to the App Store or Google Play on your device and download the latest update from there.)
Teamsters oppose TForce's efforts to shrink workforce * Update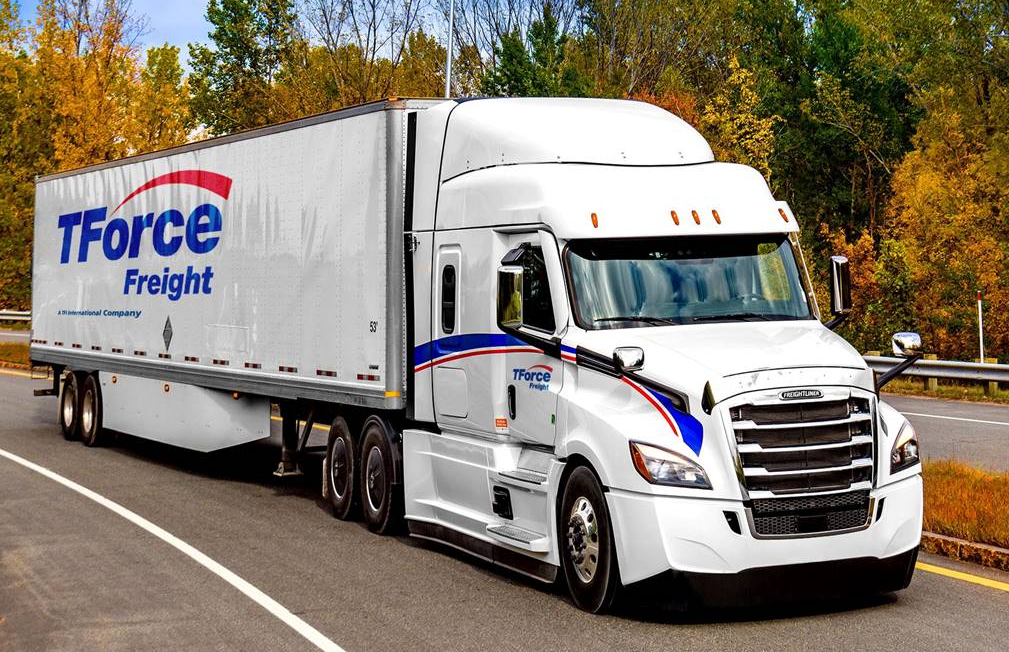 Apr. 11, 2023 | As negotiations resumed today, union representative Kris Taylor blasted the company for trying to shrink its workforce through the use of job reductions masquerading as "buyouts." TForce has been trying to lure certain drivers to voluntarily leave the company, thereby shrinking the workforce. "We oppose the elimination of any union driver jobs. What makes it even more offensive is that the company already diverts an unacceptable amount of freight to rail and purchased transportation. We intend to put a stop to this," Taylor said. Teamsters press release * Apr. 14, 2023: Progress was made on numerous supplemental agreements, including the Central Region, Central Pennsylvania, and Western Pennsylvania supplements. National negotiations formally resume on April 24. Update here.
Teamsters to UPS: No national talks until supplemental contracts resolved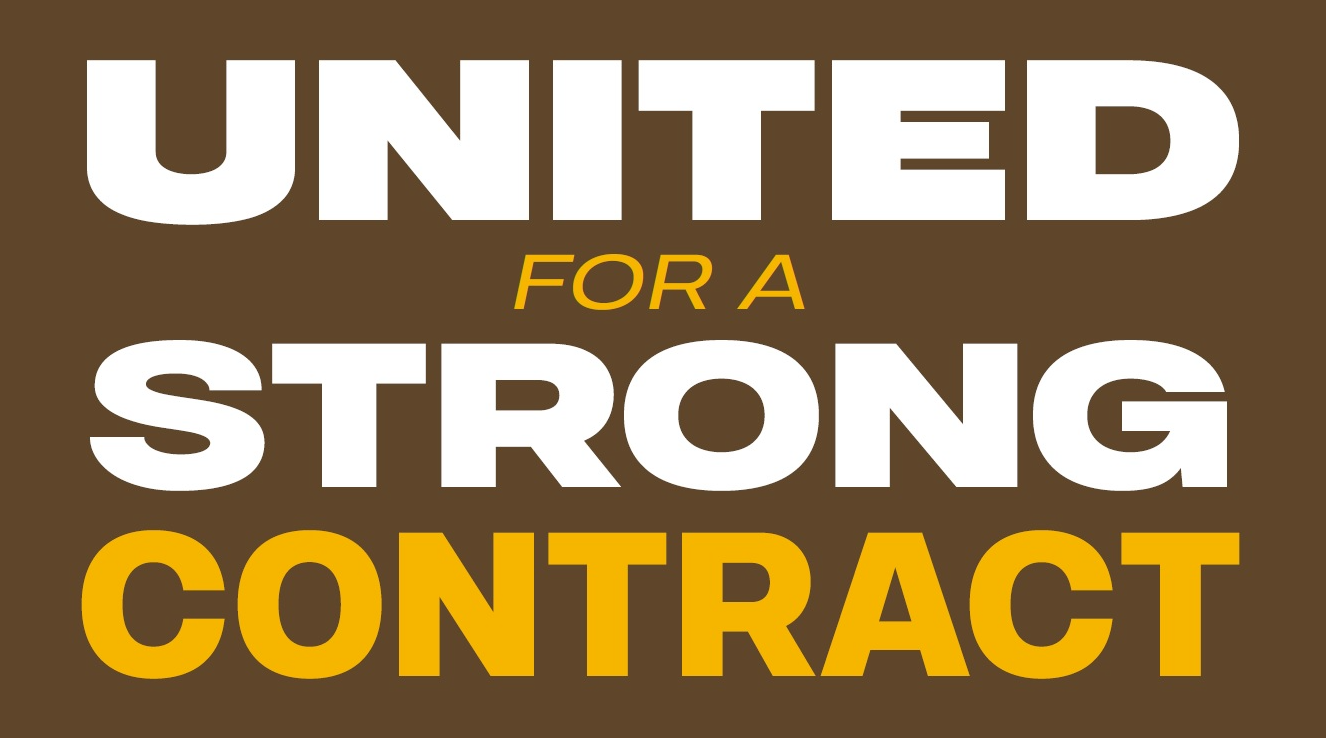 Apr. 12, 2023 | The union today demanded UPS stop stalling and negotiate in good faith to finalize supplemental contract negotiations as soon as possible, telling the company that bargaining for a new national agreement will not start until UPS gets its act together. The Teamsters began supplemental negotiations with UPS in January. Out of 40 supplements to the national contract nationwide, 30 remain unresolved after repeated delays by UPS. Teamsters Press release
Update on ABF negotiations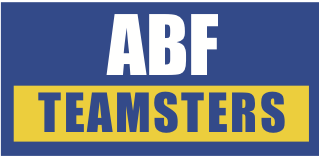 Apr. 14, 2023 | This week, the Teamsters National Freight Industry Negotiating Committee (TNFINC) met with ABF Freight in Kansas City to continue negotiations for a new ABF National Master Freight Agreement (NMFA) to succeed the current agreement expiring on June 30. Progress was made on numerous supplemental agreements, including the Central Region, Central Pennsylvania, and Western Pennsylvania supplements. Teamsters National Freight Director John A. Murphy is leading negotiations. "We had a lot of good discussions across the table on a wide variety of issues. The company knows our positions," Murphy said. Full update here.
National committee continues to push UPS on supplemental agreements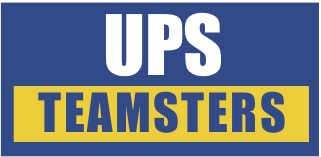 Apr. 19, 2023 | For the third straight day, UPS National Negotiating Committee members broke up into regional supplemental committees and continued to negotiate their respective supplements with the company. Yesterday, the regional committees worked on their agreements late into the night with members of the Western Region, Southern Region, and Atlantic Area supplements working until midnight in meeting rooms at the International. One rank-and-file Teamster said, "These negotiations involve a lot of moving pieces..." Read today's entire update on the Teamster UPS app.
Tell your senators: Confirm Julie Su as Secretary of Labor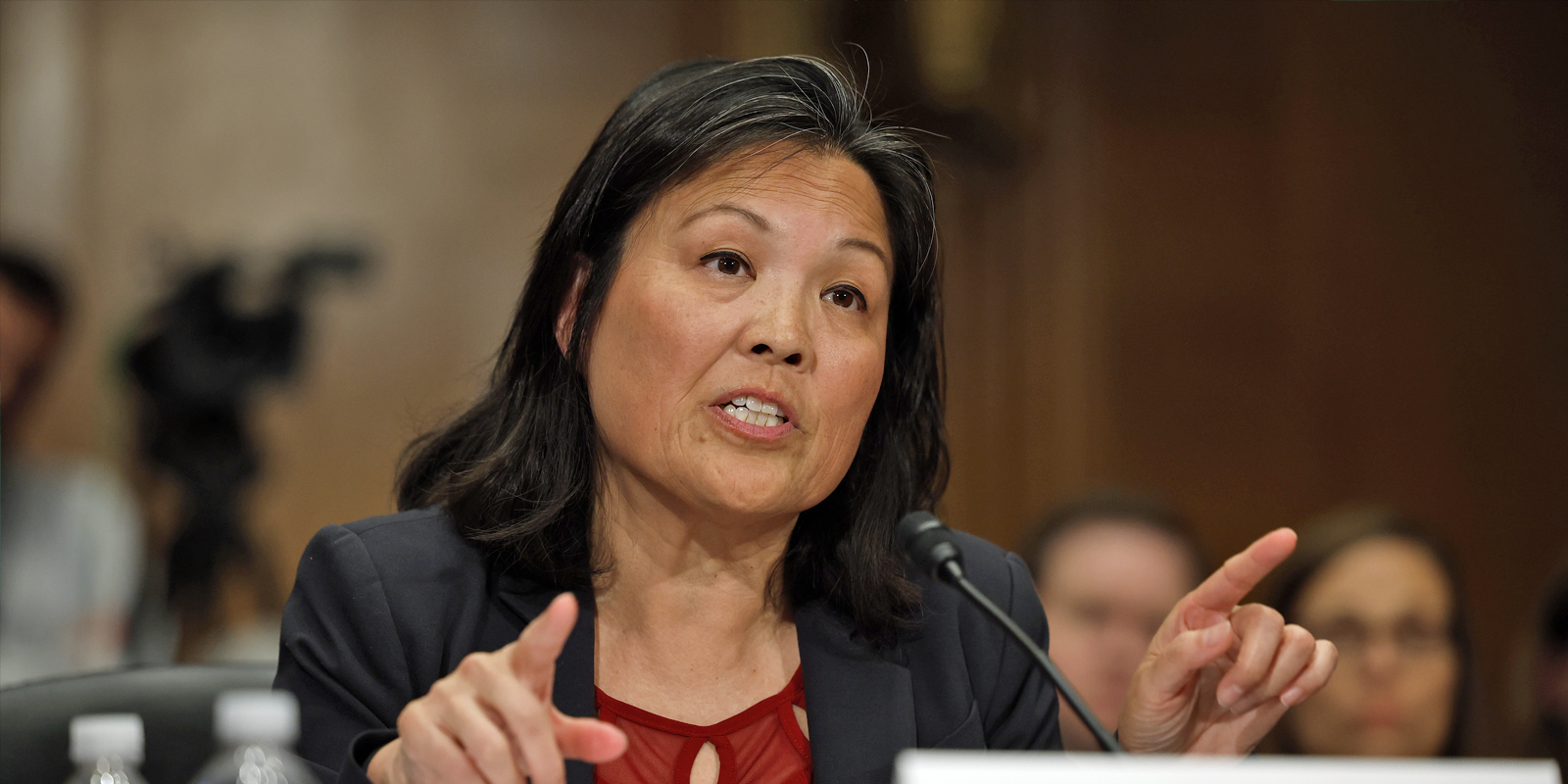 Apr. 24, 2023 | We need your help today to make sure Julie Su becomes the next Secretary of the Department of Labor (DOL). She had her nomination hearing with the Senate HELP Committee last week and will now be voted on by the full Senate this week on Wednesday, April 26th. As Deputy Director at the DOL, she helped implement pro-Teamster policies, job-creating initiatives, directing funds and resources to workforce training programs and apprenticeships. Ms. Su is exactly the right person to take on this job because of her extensive experience and dedication to worker rights. With such a slim majority in the Senate, every vote counts, so please ask your Senator to vote YES on confirming Julie Su as the next United States Secretary of Labor. Click here.
Union praises Calif. law requiring human operators in autonomous big rigs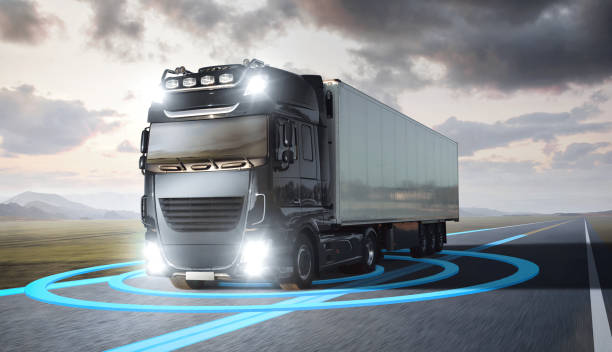 Apr. 25, 2023 | The Teamsters has issued a statement of support for a proposed California law that would require humans inside the cabs of autonomous tractor-trailers. Autonomous vehicles weighing more than 10,000 pounds would need trained operators, according to California Assembly Bill 316 (AB 316), which passed through the Assembly's Communications and Conveyance Committee on Wednesday, April 19, with broad bipartisan support. Learn more here
Teamsters securing agreements, staying locked in
Apr. 28, 2023 | After another long night Thursday, with many Teamster negotiating committees working past 3 am, the union emerged Friday morning securing more movement from UPS on a range of issues affecting supplemental agreements. But with some key articles – including grievance procedure language, meal breaks, and the MLK holiday – still being opposed by UPS negotiators. Full update now available on the UPS Teamsters app.
Mourn for the dead, fight for the living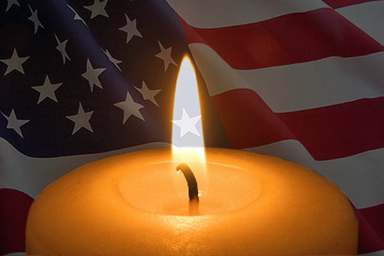 Apr. 28, 2023 | Today, Teamsters and other trade unionists worldwide honor Workers' Memorial Day, remembering and taking action on behalf of workers who have died, been injured, made ill, or disabled from their work. 2.6 million workers were injured on the job in 2021, per the latest US Bureau of Labor Statistics. Decades of effort by workers and their unions have significantly improved working conditions. But workplace injuries, illnesses, and deaths continue to inflict enormous pain and suffering on millions of American workers and their families. Teamsters Facebook
Teamsters add a seat on Yellow's board

Apr. 28, 2023 | Yellow Corp. said Tuesday it has approved Teamsters' selection David Webber to serve on its board of directors. As a holder of the company's series A preferred stock the union is allowed to hold two board seats. … In recent weeks, Yellow and the Teamsters have been involved in a heated exchange regarding the carrier's proposed change of operations it asserts is integral to its survival. Union heads maintain the proposed change of operations violates supplements in the National Master Freight Agreement and is merely a workaround to the existing agreement. It had previously suggested reopening the contract a year early, which Yellow has formally requested. More at Freightwaves