July/August 2012 Newsletter
July/August 2012
Brothers and Sisters,
Where has this year gone?!! One minute it's spring, and now it's summer. I guess the older we get, the faster time flies.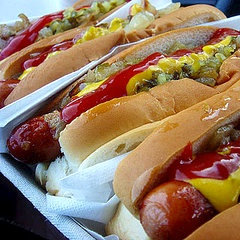 Besides celebrating the birth of our nation on July 4th, we have the following month-long observances: Anti-Boredom Month, National Baked Bean Month, National Blueberry Month, National Hot Dog Month, National Ice Cream Month, National Picnic Month, National Recreation Month. In August, besides the 2nd week being Elvis Week, we have the following month-long observances: American Artist Appreciation Month, Foot Health Month, Home Business Month, National Catfish Month, National Golf Month, National Inventors Month, and National Water Quality Month. I tell you, the stuff you can find on the computer is mind- boggling!
FYI: DON'T WASTE THAT LEMON PEEL
Many professionals in restaurants and eateries are using or consuming the entire lemon and nothing is wasted.
How can you use the whole lemon without waste? Simple ... place the lemon in the freezer section of your refrigerator. Once the lemon is frozen, get your grater, and shred the whole lemon (no need to peel it) and sprinkle it on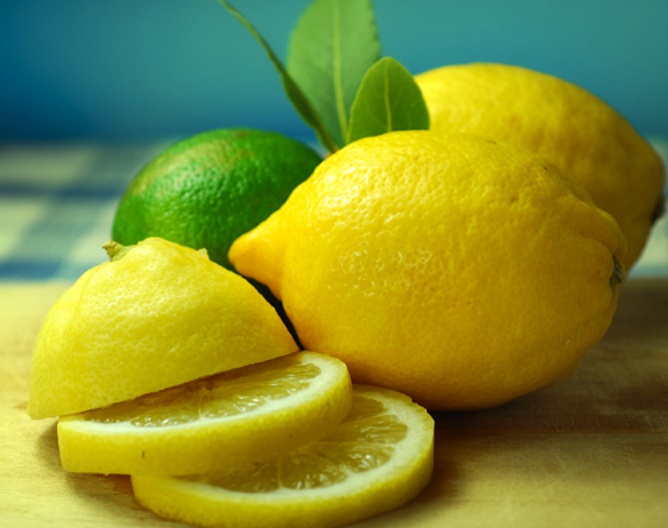 top of your foods. Sprinkle it into your whiskey, wine, vegetable salad, ice cream, soup, noodles, spaghetti sauce, rice, sushi, and fish dishes. All of the foods will unexpectedly have a wonderful taste, something that you may have never tasted before. Most likely, you only think of lemon juice and vitamin C, but not anymore. Now that you've learned this lemon secret, you can use lemon even in instant cup of noodles.
What's the major advantage of using the whole lemon other than preventing waste and adding new taste to your dishes? Well, you see lemon peels contain as much as 5 to 10 times more vitamins than the lemon juice itself. And yes, that's what you've been wasting. But from now on, by following this simple procedure of freezing the whole lemon, then grating it on top of your dishes, you can consume all of those nutrients and get even healthier. It's also good that lemon peels are health rejuvenators in eradicating toxic elements in the body.
So place your lemon in your freezer, and then grate it on your meal every day. It is a key to make your foods tastier and you get to live healthier and longer! That's the lemon secret!
The bowling banquet was held on May 9th, and it was another great success. Bowling this year starts on August 29th. Please be there by 9:30 for a short meeting. We can always use new bowlers. If you don't want to be on a team, then just come in as a sub. On May 20th, the retirees put on a cookout for the regular members. We asked for volunteers to help, and the response was overwhelming. Thanks to all, and a special thanks to Rich Parker and Joe Skiratko for battling the smoke all day.
The hall for our parties is the UAW Hall at 1010 South Oldham Street. It's near the corner of South Oldham Street and O'Donnell Street, right behind the BP station. The hall is right off the Boston Street exit of Route 95 (new tunnel) and the O'Donnell Street exit of Route 895 (old tunnel).
The summer party will be held on August 16th. There are some changes that have been made: (1) The hours for the parties are now 11 a.m. to 3 p.m. (instead of noon to 4 p.m.), and (2) NO ONE will be allowed in the hall until 20 minutes prior to the start of the party. Start getting your envelopes in. Remember that your check is for $25 if one person and $50 if 2 people. You will get your check back at the party. They have to be received by August 9th. There will be a money wheel. We need volunteers for the wheel and to sell 50/50's. Remember to purchase some of the 3, 2, 1 and basket of cheer tickets. We will also be having a raffle for an autographed baseball and autographed picture of former Baltimore Oriole great Ken Singleton. A big thanks to brother Dan Molino for donating these items.
New Members: James Ferrell, Samuel Torrence
Sick members: Steve Glowacki, Milt Stapf, Jessie Artis, John Dehn, Perry Conway, Walt Myers, Ray Bingle and Dick Chandler.
Deceased members: Francis Ireland, Harvey Gartrell and Lawrence Hopson.
Please remember to keep these members in your thoughts and prayers.
The next meeting will be on July 19, 2012, in the Sullivan Hall at Teamsters Local 355, 1030 S. Dukeland St., Baltimore, MD. Remember there will be no meeting in August due to the Summer party. Coffee and donuts are served at 9:30 a.m., the Executive Board meets at 10 a.m., and the General Meeting begins at 11 a.m. A light lunch is served following the General Meeting. Hope to see you there. Remember to bring another retiree with you.
Fraternally,
Bob Eney President