Local 355 Teamsters On Strike at DHL Express
Updated On: Sep 256, 2019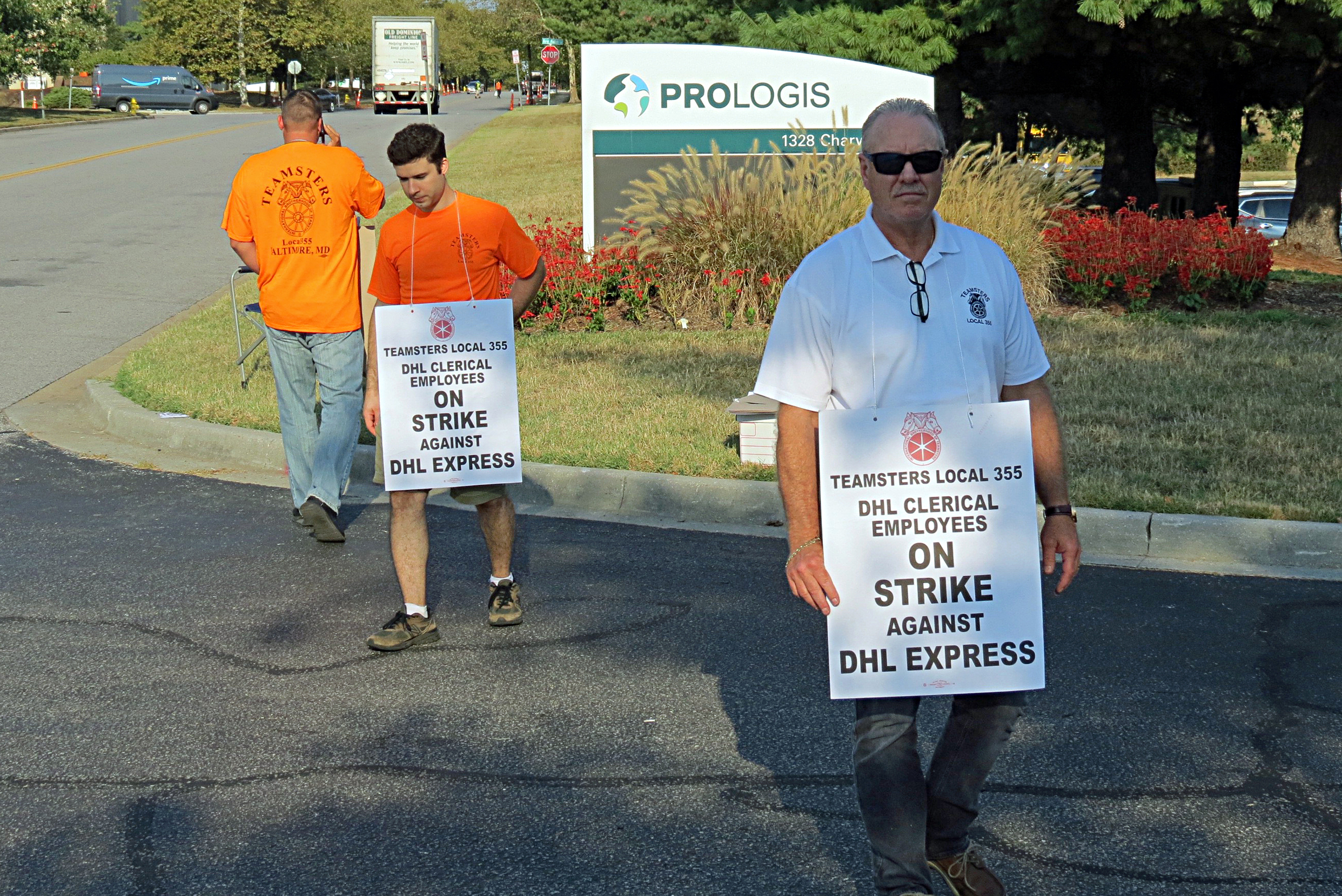 On the picket line: (L-R) Business Agent Mark Garey, DHL clerk James Gekas, and Local 355 President Denis Taylor
Sept. 12, 2019 | A group of office clerical staff at DHL Express in Hanover, Maryland, walked off the job early Thursday over the company's refusal to allow the workers to participate in the same Health & Welfare plan as the other Local 355 members employed as courier drivers at DHL Express.
The group recently elected to become Teamsters represented by Local 355 and have been attempting to negotiate a first contract.
Negotiations between Local 355 and DHL broke down in the face of the company's insistence that the workers instead accept a costly high-deductible health plan. The company also refuses to agree to allow the clerical workers to participate in the same pension program as the drivers.
"A fair settlement encompasses the same benefits other union employees receive," said Denis Taylor, President of Local 355. "This issue is the only thing holding up the contract. Union members deserve union benefits."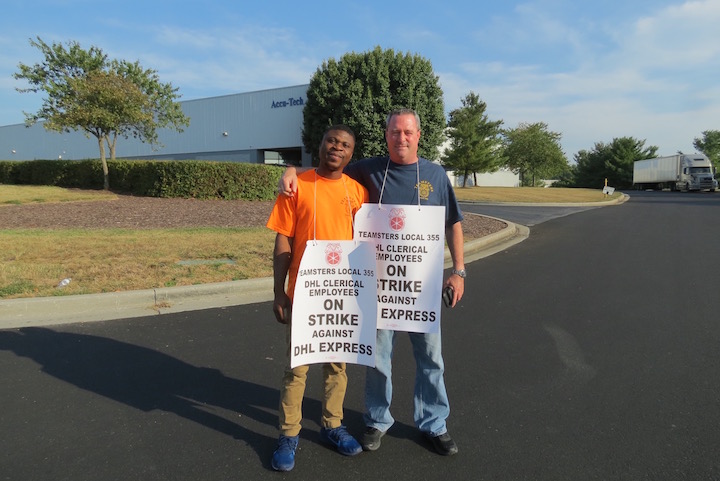 Dozens of courier drivers reported to work this morning but exercised their rights under the National Master DHL Agreement and refused to cross picket lines.
"I knew there was a conversation going on about this when I came on in June but I didn't realize the extent of the problem," said office clerk Tijani Tajudeen (right, with Business Agent Eric Wood). Nodding toward the group of drivers across the street, he added, "Now I'm in this big brotherhood where everyone is ready to take a stand for us. We want the union health plan. We want to be treated fairly."
Among the DHL drivers honoring the picket line are (L-R) Derrick Grady, Dan Wachter, Phillips Hall, and James Anderson