News Items - January 2016
L.A. port drivers win $7 million in back pay; end misclassification
Jan. 5, 2016 | The underpaid, exploited port truck drivers at the nation's largest cargo terminal, Los Angeles-Long Beach, have won another round in their long fight for fair pay and job protections. he Teamsters and their Southern California Joint Council 42 have waged a years-long campaign to both win employee status for the thousands of port truckers and to organize them. People's World
Local 355 Vice President 'Erv' Williams retires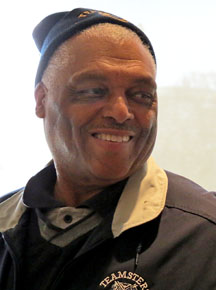 Jan. 11, 2016 | After more than 20 years in service to our local union and its members, Brother Ervin Williams, vice president and business agent, retired effective Dec. 31, 2015. Williams joined the staff of Local 355 in October 1995, working first in Baltimore then moving to the Eastern Shore to run the Salisbury union office. A member of the Teamsters Union for 41 years, Williams was committed to activities and policies promoting the advancement and improvement of every member. In his report to members at our general membership meeting Jan. 10th, President Denis Taylor said, "Erv Williams is one of the finest individuals I've ever met in this business. He helped me out immensely. He determined that it was time to move back to Virginia Beach, time to see the brighter side of life. On behalf of the staff and members, I wish him well and thank him for his years of service to this Local." The Executive Board unanimously approved Taylor's recommendation to appoint current Local 355 Recording Secretary Bill Alexander to vice president, and Local 355 Business Agent Mark Garey to recording secretary. Watch for more about Erv Williams in our next newsletter.
Teamsters, carhaul employers resume negotiations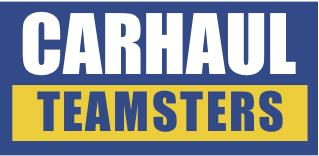 Jan. 12, 2016 | The union's negotiating committee and carhaul employer representatives are reconvening today and tomorrow in Detroit to discuss and exchange proposals for a new national contract. In December, both sides made progress toward a new tentative agreement. While several outstanding contract issues have been largely resolved, both sides are still evaluating serious and difficult economic issues. The union asks that all carhaul members continue to work as usual and watch this space for updates.
Amports members approve new 4-year contract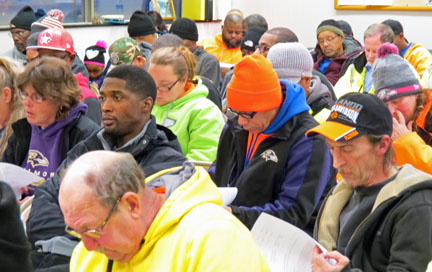 Jan. 13, 2016 | More than 100 members employed at vehicle processor Amports East attended a meeting in Baltimore, Monday, Jan. 2016, to review a tentative agreement that had the full recommendation of their bargaining committee. Following a Q&A session, a secret ballot vote was held. The new contract provides a 4%-5% wage increase over the term, an increase in the company's contribution to the 401(k) in the first and third year of the agreement; one dollar per year increase in employee's contribution to healthcare costs; and new language governing drug tests. A significant achievement in this round of negotiations was the successful elimination of contract language that cut an employee's pay by as much as $4 per hour if the employee had to move to a lower paying job. (Amports is a processing operation for vehicle exports at the Port of Baltimore.) In other contract news, members at Mid-Atlantic Baking on January 2, 2016, ratified a new 3-year contract that provides a significant wage increase over the term, an increase in the employer contribution to the 401 (k), and improved vacation language. Additional details in the next issue of our newsletter.
Posted! Retirees Christmas party photos
Jan. 19, 2016 | Our Local's retiree club (Local 355 Association of Retired Members) held December 17, 2015 at UAW Local 239's hall in Baltimore had its biggest turn out ever. Delicious food provided by attentive, helpful service, a cake wheel, money wheel, 50-50 raffle, and music and dancing all made for an afternoon of camaraderie and festive fun. These photos say it all. Enjoy!
Hoffa: We stand with Flint
Jan. 20, 2016 | "Over the past month the water crisis in Flint, Mich. has been brought to the nation's attention. However, this is a tragedy that Michiganders have been aware of and the families of Flint have been dealing with since April 2014. Decisions made by state officials over the last year-and-a-half have led to a community being forced to use water from the Flint River – a source that has been found to contain unacceptable levels of lead." teamster.org
Teamsters delivering bottled water to Flint, Michigan
Jan. 21, 2016 | Members of Teamsters Local 135 made a special delivery this morning to Flint, Michigan. The city's residents are in desperate need of clean water after theirs became contaminated with lead when the city switched from the Detroit water system to the Flint River in a cost-cutting move. More...
Contract vote scheduled for Sunday
Jan. 26, 2016 | Local 355 members employed at Sysco have been working under extension agreements since the contract expired in March of 2015. They will vote on a tentative agreement Sunday, January 31, 2016 at 10 a.m. at the Baltimore union hall.