Updated On: Sep 273, 2019
Brother Abney remembered during UPS safety cookout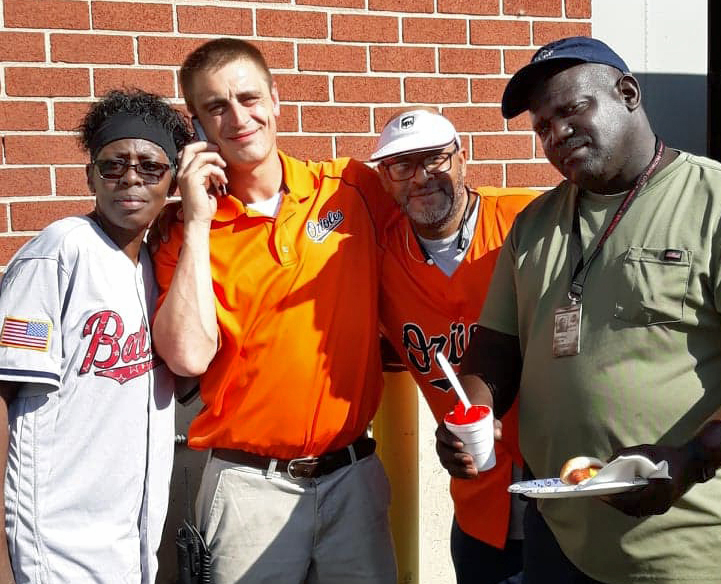 July 8, 2019 | During a June 27th cookout coordinated by the UPS Baltimore hub Safety Committee, members took time to remember their friend and coworker, Damian Abney, who died suddenly while at work in the facility on June 14th. Janet Genovese, a UPS Safety Committee member and Local 355 trustee, said the cookout, timed to the 5 pm shift, was planned as a thank-you to all for working safely but also provided an opportunity for Abney's coworkers to "take pause and reminisce together" about their well-liked friend whom they affectionately called "Bird." In his honor, many wore Oriole or Ravens garb, while others simply wore orange or purple. Photos of Abney were on display and orange balloons hung alongside the UPS brown and gold. More photos here.
New contracts ratified at Allen Foods, J.W. Treuth, others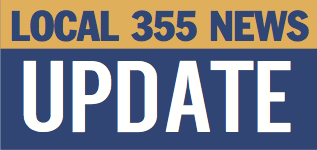 July 11, 2019 | Following months of difficult bargaining, members employed at Allen Foods and in attendance at last month's ratification meeting unanimously approved a new contract providing a 90-cent per hour wage increase over its three-year term, improves medical, and provides retroactive pay back to January 2019. Members can also participate in the Teamster Members Pension Plan. Drivers at J.W. Truth ratified... 355 News
Teamsters stand in solidarity with striking Amazon workers
July 15, 2019 | Teamsters across North America stand in solidarity with the Amazon fulfillment workers striking in Minnesota. Similar to workers moving Amazon goods, many of our 1.4 million members pick and stow product in warehouses, drive trucks, and deliver packages and have fought for decades to win better working conditions, respect, and a voice on the job. This fight is ongoing. Amazon workers in Germany, Italy, Spain, Poland, France and the United Kingdom have also engaged in numerous protests, strikes, or other activities to demand their rights and as Teamsters, we support this growing worker-led movement. Every worker deserves… Teamsters
Baltimore officials issue 'Code Red' heat emergency


July 16, 2019 | The heat index is forecast to surpass 100 degrees in and around Baltimore this week, prompting city health officials to declare a "Code Red" heat emergency. High temperatures are forecast in the lower to mid-90s Tuesday through Thursday and then could approach 100 degrees Friday and Saturday. Factoring in humidity, which is forecast to rise over the course of the week, it's expected to feel like about 100 degrees for the middle of the week and potentially close to 110 degrees Friday and Saturday… Baltimore Sun Get Teamster info on heat stress.
Important Jack Cooper carhaul update
July 19, 2019 | The Teamsters National Automobile Transporters Industry Negotiating Committee (TNATINC) met with representatives of Jack Cooper on Tuesday, July 16 and Wednesday, July 17. TNATINC members discussed long-term structural issues that need to be addressed as part of any potential contract modifications the committee might consider. The union committee had substantive discussions on contractual items that the company has proposed. The TNATINC has not yet come to any agreements on any issues. At the close of the last session, the union committee presented a list of conditions and questions that need to be addressed before the committee can move forward. At this point, TNATINC is waiting for a response from Jack Cooper or its lenders… Teamsters
Tell your member of Congress to protect our pensions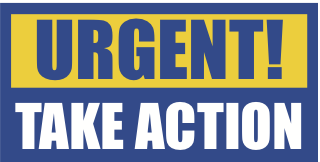 July 22, 2019 | We need your help! The Teamsters Union supports the passage of the Rehabilitation of Multiemployer Pensions Act (H.R. 397), which is headed to the full House of Representatives for debate and vote on the floor THIS WEEK! This bill is vital to protecting the pensions of hundreds of thousands of active Teamsters members and retirees across the country. This is the only legislation that would fully protect their hard-earned pension. Congress must act now to help millions of Americans facing an uncertain future as their retirement security is threatened through no fault of their own. PLEASE CALL 888-979-9806 NOW to let your own representatives in Congress know that any legislative solution must keep pensions whole for both active and retired workers. The time is now! (Important Note: The Teamsters Local 355 Pension Plan is not affected by the multi-employer pension fund crisis but please support the Union and make the call anyway.)
2018-2023 contracts are available online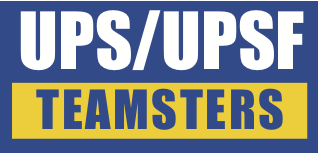 July 29, 2019 | The UPS and UPS Freight Agreements including all of the UPS supplements, are now available on the Package Division webpage in PDF format. Additionally, the agreements are posted on the UPSRising App in searchable form. The UPSRising App is available for download via Google Play and the App Store.
2019 Local 355 scholars set to follow their dreams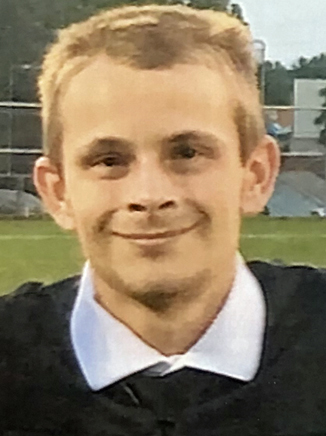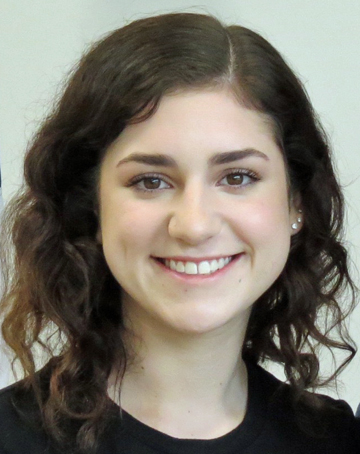 July 29, 2019 | Tyler Samsel, left, and Ashley Goudy, right, are the 2019 recipients of the Teamsters Local 355 44th Annual Scholarship Awards. The youngest son of Baltimore Sun pressman Thomas Samsel, Tyler graduated from Redline Senior High School in York, Pa. and plans to pursue an engineering degree while serving in the Pennsylvania National Guard. Ashley, daughter of Bill Goudy, UPS retired, will attend the University of Maryland College Park in September. She plans to pursue a career in marketing and communications. (Ashley also received a Hoffa Scholarship, previously reported here.) The students' names were selected in a drawing of scholarship applications during our General Membership Meeting in May at the Baltimore union hall. Tyler and Ashley will each receive $4,000 paid out at the rate of $1,000 per academic year. Read their stories at 355 News…