News Items - October 2020
Pensions and the 2020 election
Oct. 2, 2020 | America is facing a pension crisis, and the retirement security of more than 1.5 million Teamsters and other union members is at risk. We need a legislative fix now and we need to elect leaders that will fight for us. Go to www.teamstersvote.com and learn more about where the presidential candidates stand on pension reform. And remember to vote this November!
Notice: Proposed plan for nomination and election of IBT Convention delegates
Oct. 3, 2020 | The Local 355 plan to nominate and elect delegates to the 2021 IBT Convention was submitted to the Election Supervisor Sept. 28, 2020. The informational Notice to All Local 355 Members is posted here. The Election Plan is available for review at www.ibtvote.org.
Brewery and Soft Drink Conference update
Oct. 5, 2020 | From Director Greg Nowak: "As part of the army of essential workers who have continued to work all though our country's pandemic, thank for the job well done, which you continue to do. The Brewery and Soft Drink Conference, representing workers in production facilities for beer, wine, spirits, water and soft drinks, and lal the delivery drivers for the and suppliers for these products, have kept products distributed for the changing habits of consumers…" Continue reading here.
Hoffa: Teamsters Need A Bold Plan. This Is It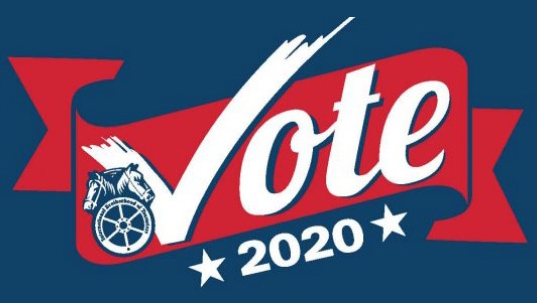 Oct. 8, 2020 | 2020 is a year for the record books. A global pandemic has wreaked havoc not only with the health of Americans, but also on their wallets. Tens of millions of Americans have lost their jobs during the coronavirus pandemic, and millions are still out of work. But if we are honest with ourselves, these tumultuous times did not start back in March. Working families all over the country have been struggling for years with a federal government that's prioritized the corporate class over the working class. That's why we've seen a curtailing of union rights and a lack of attention to pension security issues. We need a change at the top… Continue reading here.
RTW and the 2020 election
Oct. 8, 2020 | So-called right to work is wrong for workers and wrong for America.That's why the Teamsters are prioritizing stopping the spread of RTW in states across the country in 2020 by supporting candidates who oppose it. (Watch our video here.) Big business understands that when workers unite, we win. So let's prevail at the ballot box! Go to www.teamstersvote.com to learn more. And remember to vote this November!
Update from the Public Services Division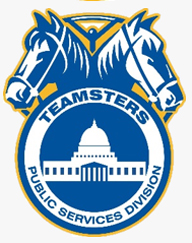 Oct. 14, 2020 | In these challenging times, the Teamsters Public Services Division is standing strong to protect worker health and safety. We are also fighting to ensure your jobs are protected throughout the pandemic. At every level of government, from city council to the halls of Congress, we are flexing our political power to ensure public-sector workers can continue to serve the community. Our local governments are taking a hit, and they need the support of our federal government to ensure that the public service you perform can continue… Continue reading here.
Update from the Newspaper Conference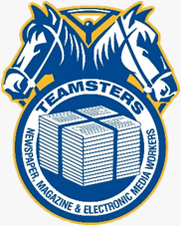 Oct. 14, 2020 | With the U.S. Presidential election coming up in just a few weeks, the importance of news coverage has only increased, despite the enormous amount of articles and reports generated since the beginning of the COVID-19 virus pandemic. Our Newspaper Conference members have held fast and continued printing, mailing and delivering the news on a daily basis throughout the country… Continue reading here.
US Foods workers in California vote to join Teamsters Local 63
Oct. 16, 2020 | A group of 68 warehouse workers at US Foods in Fontana, Calif. have voted to join Teamsters Local 63, six weeks after a group of 57 drivers at the same facility voted to join the union. The mail-in votes were counted on September 3 for the drivers; October 14 for the warehouse workers. "It feels real good to win. Now it will be about winning better benefits and respect from managers," said warehouse worker Raymond Ballard. "Every day, my coworkers and I would say to each other, 'it's in the bolsa,' to remind us it's in the bag." Full story at teamsters.org
Early voting in Maryland begins Monday. Here's what to know.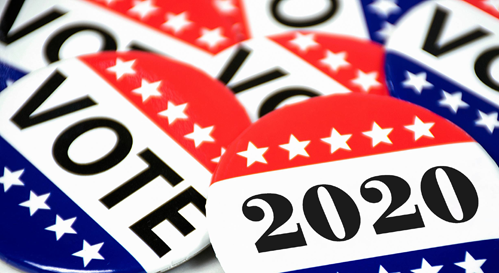 Oct. 26, 2020 | The end is in sight. With eight days left in the U.S. presidential campaign, early in-person voting begins today in Maryland. In an election reshaped by the coronavirus pandemic and colored with uncertainty, more than 800,000 Maryland voters have already submitted ballots by mail or dropbox. Here are answers to some commonly asked questions.