Penske Mechanic Buz Jones Puts His Tools Away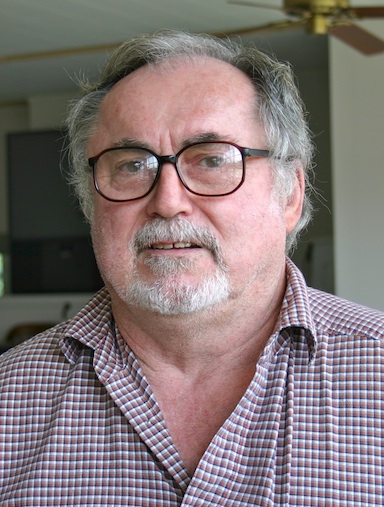 After more than four decades as a mechanic for Penske Trucking, Henry 'Buz' Jones, Sr. has had enough. On Thursday, August 9, 2012, Buz told the company he wouldn't be back and would they please get his retirement papers ready for his signature.
Buz hadn't planned to end his career so soon. He would have stayed on a few more years, willing and able to work. But his life was tragically and forever changed Sunday, August 5, 2012 when he's beloved wife, Sandra, passed away from a fast-growing cancer discovered only weeks before.
Buz and Sandra had been married 46 years. They have three sons and six grandchildren.
We caught up with Buz at the Baltimore union hall just as he had wrapped up a meeting to go over his health, welfare, and pension benefits with Business Agent Chip Elgert.
"I was supposed to return from bereavement leave today," said Buz. "But now I know things can happen so quickly…." Pausing for a minute to collect his thoughts, Buz added, "I'm not going to die working. That's why I'm not going back. There is something more important now that I need to be doing and that's spending time with my kids and grandkids."
Son Joey is an electrical inspector for Anne Arundel County. Michael is a Defense Department employee, and Henry Jr., is a maintenance manager for Southwest Airlines in Texas.
Buz plans to keep his grandchildren - the youngest of whom he boasts is "a real firecracker" - very, very busy.
A native of Early Heights, Md., Buz joined Penske in 1966 and in 1968 was drafted into the Army where he served three years. He was stationed in Thailand and as an Army engineer helped build the B-52 airbase there. He has since been regularly recognized for his superior mechanical abilities.
Buz joined Teamsters Local 355 in 1993 when his shop organized themselves under the direction of Denis Taylor, who was at that time a Local 355 business agent. "Denis was impressive. Sometimes guys just don't know what to do, or what they should do, and there was a lot of hesitation. But this one day Denis came in and gave us all a talk. A powerful one. It made sense. And it made all the difference."
We wish you the very happiest - and busiest - retirement, Buz!