2012 Tournament Draws 71 Golfers
Updated On: May 123, 2012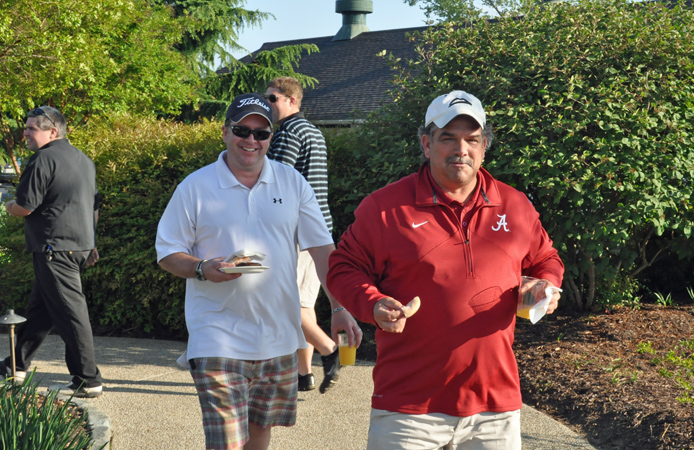 Photo by Ed Mulford (USFoods). View more of his photos in our Photo Gallery.
Local 355's annual golf outing at Queenstown Harbor Lakes Course in Queenstown, Md. had the largest participation since the late 1970s.
Sunny skies and warm weather graced the 8:30 a.m. shotgun start (foursomes start at every hole) and continued through the day as foursomes completed the 18-hole course, after which participants enjoyed lunch and liquid refreshments.
Congratulations to the winners!
First Place:
Joseph Bartram (Cassens)

Chris Ulsiton (Cassens)

Melvin Phillips (Cassens)

Rodney Garrett (Nustar)
Second Place:
Carlton Plummer (Piedmont)

David Daniels (Piedmont)

David Moore (Piedmont)

Jack Holston (Piedmont)
Third Place:
Ryan Gryzbowski (UPS/Hunt Valley)

Craig Wilkerson (UPS/Hunt Valley)

Bob Williams (UPS/Hunt Valley)

Tim Wojtek (UPS/Hunt Valley)
Fourth Place:
Danny Ward (UPS/Feeders)

Richard Lowman (UPS/Feeders)

Robert Weckesser (UPS/Freight)

Dan Williams (APA/Retired)
Closest to the Pin - Hole #8:
Longest Drive - Hole #13:
Vic Gray (Penske/Retired)