Updated On: Jun 154, 2015
In Michigan, US Foods drivers vote Teamsters; others rally for union at Sysco
May 4, 2015 | Drivers at US Foods in Kalamazoo voted April 30th to join Teamsters Local 337 in Detroit. The drivers voted more than 70 percent in favor of Teamster representation, joining more than 200 US Foods drivers and warehouse workers in Novi, Mich., who are already members of Local 337. Sysco and US Foods workers have been ramping up organizing campaigns with the Teamsters in the face of a possible merger between the two food distribution giants which could lead to significant job losses. Read more here. In Grand Rapids, Local 355 members Ed Mulford (US Foods) and Joe Schwabline (Sysco) spent 8 days assisting an organizing campaign at Sysco, highlighted by an April 29th Teamsters Local 406 rally attended by around 50 Sysco workers whose biggest issue is their shrinking paychecks. Read more here.
Food distributors are trying to convince judge to let them form a monopoly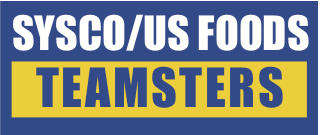 May 5, 2015 | After years of acquiring smaller competitors, US Foods and Sysco, Inc. are the last two large companies in the food distribution industry. The government, AAI, Food and Water Watch, and the Teamsters union all argue that the companies already control the market, and would represent a monopoly if merged. The court hearing begins today. Full story...
At Unity, Teamsters look ahead to a bright future
May 11, 2015 | Some 1,600 Teamsters brothers and sisters from across North America gathered together Sunday as part of the 12th annual Unity Conference to share their success stories and speak truth to power about the increasingly perilous state of workers across the continent. Follow the day reports and photos here.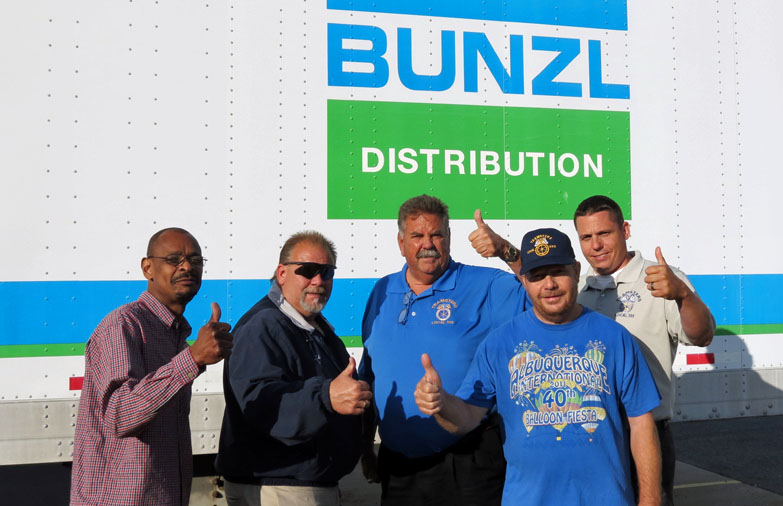 Bunzl workers choose Teamsters
May 13, 2015 | Local 355 welcomes drivers and warehouse workers employed at Bunzl Distribution in Hanover, Md., who voted Wednesday, May 13, 2015, to join the Teamsters. The unit of 25 workers seek fair treatment, and dignity and respect on the job. "We need to feel safe in our workplace," said Charles Moser, Jr., a driver with eight years at the company. "We want to put an end to the bullying tactics that effect our working conditions." Derrick Moon, a warehouseman for more than six years said that as a union they can address a continuing short-staffing problem. "People are overworked because of the shortage of staff." Bunzel is a supplier of paper and packaging products. Pictured left to right: Derrick Moon; Local 355 Organizer Ed Mulford; Business Agent Chip Elgert; Charles Moser, Jr.; and Business Agent Mark Garey.
Sysco overstating benefits of merger, gov't witness says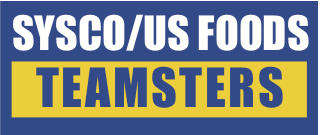 May 15, 2015 | "… Sysco originally told investors that it would save $600 million through merging the two companies, which it would then pass on to consumers. Mr. Gokhale argued that a large part of Sysco's claimed "merger efficiencies" were not merger-specific, meaning that they were either happening or going to happen without the merger. As an example, he spoke at length about how Sysco expected to save money through "category management" following the merger, but both Sysco and US Foods had been doing this prior to the merger." Full story… Additional info on the FTC trial at Protecting Sysco & US Foods Workers on Facebook.
New shops ratify 1st contracts; Signature Flight, Piedmont Airlines still at table
May 18, 2015 | Matheson Gas workers in Baltimore ratified their first Teamster contract April 25th. Bargaining on behalf of Burris Foods workers began May 6th. Joint bargaining with four other unions is expected to begin soon for a first contract at Baltimore's Horseshoe Casino where Local 355 represents more than 50 workers, including valet attendants, warehouse workers and casino cashiers. More shop news...
Teamsters, allies voice outrage at attempts to gut truck safety laws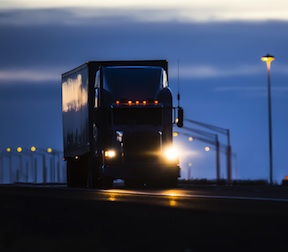 May 20, 2015 | Teamsters joined forces last week with safety advocates, crash victims, and law enforcement allies for a press event on Capitol Hill to speak out against proposed rollbacks of major truck safety regulations. The event was held as the Appropriations Committee considers this bill, which includes "riders" that will force truck drivers to work longer hours and drive larger, heavier trucks. Full story…
Fast Track vote in Senate may happen today
May 22, 2015 | Yesterday the Senate voted to end debate, meaning that a final vote could take place today. We cannot let up in the fight against Fast Track. Please send another email to your Senators right now to ask that they oppose Fast Track when it comes up for a final vote.
Memorial Day magazine preview: Teamsters Military Assistance Program
May 25, 2015 | This Memorial Day, as we honor the men and women who gave the ultimate sacrifice for their country, we are paying tribute to our Teamster military heroes and the Teamsters Military Assistance Program (TMAP). Learn more...