Updated On: Sep 254, 2023
About Your Local
Teamsters Local Union 355 is affiliated with the International Brotherhood of Teamsters, America's most powerful labor organization with more than 1.4 million members nationwide.
Originally chartered in 1933, Local 355 currently represents more than 6,000 men and women employed in private and public sectors of Maryland, Delaware and Virginia. We represent our members in the areas of contract administration, contract service, and organizing.
Our membership is as diverse as the communities in which we live.
Our members are engaged in a wide range of occupations in industries that include: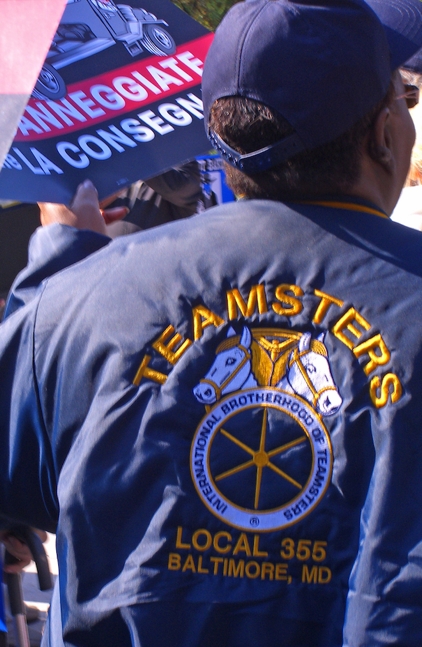 • Small Parcel Delivery
• Car Haul
• Institutional Food Service
• Liquor & Wine Delivery
• Toll Facilities
• Car Rental
• Food Production
• Candy & Tobacco Delivery
• Bakery Distribution
• Manufacturing
• Airport Transportation
• Paper Supply
• Newspaper Production
• Hospital Services
• Moving & Storage
• Racing
• County Sheriff's Department
• County Fire Department
• County Parks Department
• Correctional Facilities
• Poultry Processing & Delivery
• Meat Processing & Delivery
• Frozen Food Warehouse/Delivery
• State & Municipal Departments
• Movies
Our primary goals are to negotiate - and maintain – strong employment conditions with good wages and benefits so that all classes of workers – and their employers – will benefit.
We encourage you to come back and visit us often, for it is here where you will be kept informed on local issues and learn more about the labor environment at the local, state and national levels.
And one last thing: Good communication is vital to any business in today's society, and that includes keeping two-way communication strong in our local and our union. Your shop steward, in addition to representing you in union and workplace matters, is your first line of communication and is responsible for transmitting information to the Local.
Stay connected.