Updated On: Aug 220, 2017
Jack Cooper successfully completes debt reduction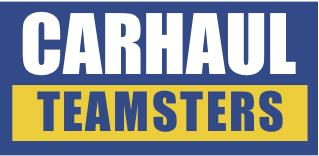 July 3, 2017 | In a series of financial transactions, Jack Cooper announced on June 29, 2017, that it had successfully reduced the company's outstanding debt by $300 million which in turn will reduce annual interest by nearly $10 million. "This is good news – really good news for Teamster-represented workers at Jack Cooper," Said Kevin Moore, Director of the Teamsters Carhaul Division… teamster.org
Teamsters call on Locals to gather up UPS contract proposals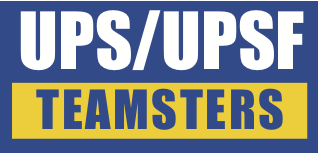 July 7, 2017 | The Teamsters UPS National Negotiating Committee has sent out notices to all UPS and UPS Freight locals requesting contract proposals from members. Separate proposal forms for the UPS Master Agreement, supplements, riders, addenda and the UPS Freight Agreement have been sent out to locals who will be pulling together meetings with UPS members in the coming weeks. Schedule information for our proposal meetings (Baltimore and Eastern Shore) will be available soon. (Proposals must be returned back to the IBT by August 31.)
Teamsters tell Big Pharma shareholders: Vote no on boss' bonus
July 12, 2017 | The Teamsters are trying to punish Big Pharma for flooding the country with prescription pain killers by hitting one of its top leaders where it hurts – in the eyes of shareholders. The union has taken the unusual step of directly calling on McKesson Corp. shareholders to turn thumbs down on July 26 to the $1.1 million bonus that was awarded earlier this year to its Chief Executive… nbcnews.com Related: Teamsters urge McKesson shareholders to reject CEO pay plan amid opioid probe. (Why this issue matters to our union.)
Solid waste workers in CA win union after 10-year fight
July 13, 2017 | A Teamsters win after a decade-long effort by waste workers in Santa Ros, Calif., highlighted a spate of union victories that produced a total of at least 950 members. But the victory in Santa Rosa at the Ratto Group, a non-union firm that low-balled its pay scales and paid scant attention to safety, was especially meaningful, as Ratto was undercutting other, unionized, solid waste hauler workers… peoplesworld.org
Schooling the boss on safety at UPS
July 13, 2017 | On May 8, Esteban Garcia sat beside a supervisor in his truck for his annual safety ride. As a 16-year UPS driver and member of Teamsters Local 177 in Hillside, NJ, Garcia is well-versed in the safety procedures which are spelled out in the National Master Agreement. But his supervisor didn't seem to think those policies applied to him… teamster.org
Attention drivers: YRC and New Penn are hiring
July 13, 2017 | If you (or a friend or family member) carry a CDL with hazmat, doubles, and tanker endorsements, and looking for a job, Teamster employers YRC and New Penn are looking for drivers. To apply, visit yrc.com and newpenn.com.
Clare Rose, Teamsters have TA after weeks of strike
July 17, 2017 | Clare Rose and its 130 delivery drivers and warehouse workers have negotiated a new contract, ending a nearly three-month strike against East Yaphank beer distributor, company and union officials said. The deal restores pension contributions for workers but removes a sales function that had been responsible for part of drivers' pay. Ed Weber, president of Local 812, said in a statement the union was pleased to reach and agreement "that preserved our pension and provides fair wages under a new sales model." … newsday.com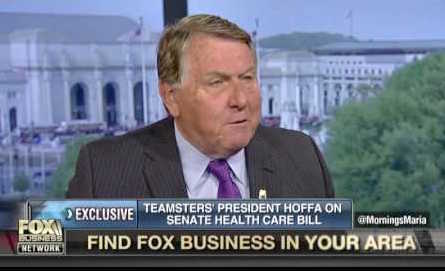 President Hoffa on Mornings with Maria: We have to get jobs back
July 20, 2017 | Teamsters General President Jim Hoffa said in a Fox Business News interview yesterday that the interests of workers must not be forgotten as the administration begins to renegotiate NAFTA. Watch here.
XPO workers in Texas win recognition with Teamsters
July 24, 2017 | XPO workers in Laredo, Texas who voted to form their union with Teamsters Local 657 have won a major victory. The group of drivers and dockworkers were the very first former Con-way Freight workers in the country to form their union with the Teamsters. The workers and the Local Union have fought diligently to be recognized as a union and begin contract negotiations since winning their election in 2014, but XPO has deliberately delayed the process every step of the way. Last week the company lost their court battle and has formally recognized the workers' union and will begin contract negotiations... teamster.org
Excessive CEO pay fight takes new turn
July 26, 2017 | The fight against excessive CEO pay is a fight the Teamsters know well. For years, the union has decried the disproportionate pay between those at the top of the corporate structure and those who actually do the work that makes the firm profitable. But it has taken on added meaning recently as one of the nation's richest CEOs continues to collect substantial payment while his company gets punished by the U.S. Justice Department for the role the company played in failing to report suspicious opioid orders. teamster.org Related: Seventy top health care CEOs raked in $9.8 billion since 2010
UPS reports 8% rise in domestic revenue; Teamsters call for 'fair contract'
July 29, 2017 | UPS announced Thursday an 8.1 precent U.S. domestic revenue bump in their second-quarter earnings, furled in large part by surging ecommerce deliveries. The report drew a call for fairness from the Teamsters union representing UPS aircraft mechanics which is involved in a contract dispute with the company… bizjournals.com
Teamsters support bipartisan effort in Senate to repeal Cadillac tax
July 31, 2017 | Currently, the excise tax, commonly referred to as the Cadillac Tax, places a 40 percent tax on high-quality health care plans. This tax will only hurt working men and women who will see their premiums rise as costs are passed down the line. "Senators on both sides of the aisle are doing the right thing and fighting to repeal this harmful tax on good health care plans," General President Jim Hoffa said... teamster.org