Updated On: Jun 165, 2017
YRC Freight rescinds pay cuts – but not for all workers
May 1, 2017 | Three years after the Teamsters agreed to pay cuts to prevent YRC Freight trucking company from going bankrupt, the company is rescinding the cuts – but only for workers in some areas. YRC Freight and two of its regional trucking affiliates agreed Apr. 10 to end the two-tier system for newly hired truckers and mechanics and gradually eliminate the 15% pay cut for dockworkers… laborpress.org
Teamsters aircraft mechanics print open letter to UPS CEO
May 2, 2017 | As UPS prepares for its annual shareholder meeting, more than 900 of its aircraft mechanics and other related classifications sent an open letter to CEO David Abney and the board of directors Monday saying they are concerned that UPS is trying to strip them of their health benefits and that they will do whatever it takes to secure a fair contract. UPS relies on the mechanics, stationed at more than 90 gateways across the country, for all maintenance of its cargo aircraft. The workers do physically demanding and often dangerous work around jet engine aircraft and equipment and toxic chemicals and exhaust… teamster.org Related: UPS Teamsters, remember to vote! Demand lobbying accountability at UPS.
New contracts ratified by Anne Arundel County members; others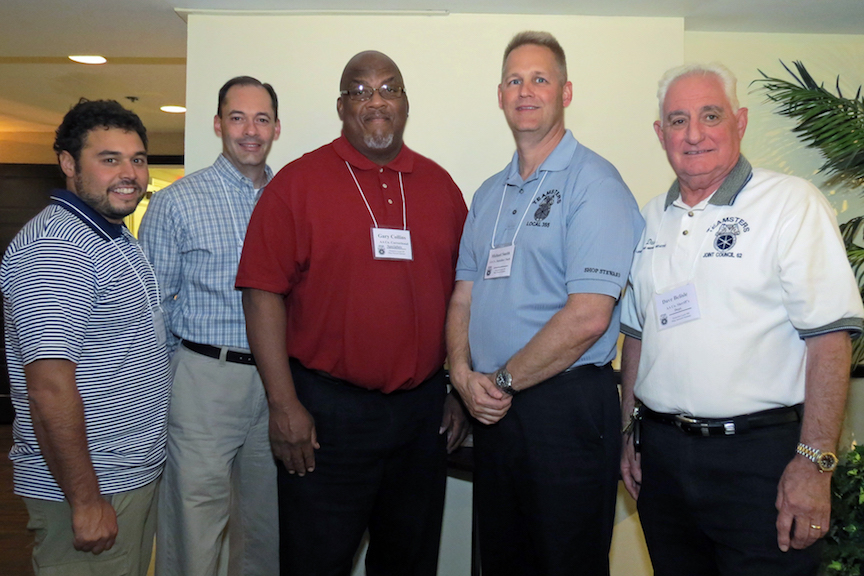 May 9, 2017 | Anne Arundel County members employed under four collective bargaining agreements recently ratified new one-year contracts that provide merit increases and COLA. Battalion chiefs, in lieu of merit, received wage adjustments based on years of service with the County, and maintenance of all benefits. Park rangers received clothing allowances, designation of emergency essential personnel, and new in this contract, a meal allowance. Correctional programs specialists (CPS) won retention bonuses and field training pay. Deputy sheriffs… Read more. Photo: Anne Arundel County stewards (L-R) Justin Ramos/park ranger; Mike Messick/fire battalion chief; Gary Collins/CPS; Mike Smith, fire battalion chief; Dave Belisle/deputy sheriff.
Members vote to suspend general membership meetings for the summer
May 9, 2017 | Members in attendance at Sunday's general membership meeting unanimously voted to suspend Local member meetings in Baltimore and Salisbury for the months of June, July, and August. The next meeting will be held Sunday, Sept. 10th at 10 am in both locations.

Local 355 retirees club celebrates another bowling season
May 11, 2017 | The Local 355 Association of Retired Members (A.R.M.) bowling league finished their 2016-2017 season with awards and banquet. Retirees
UPS Teamster locals, leaders meet at Unity Conference to discuss 2018 contract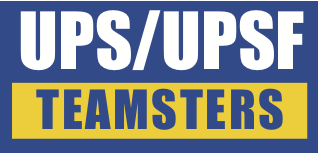 May 15, 2017 | Hundreds of local union leaders, business agents, shop stewards and members packed a room at the Teamster Unity Conference on Wednesday to hear about preparations being made fro negotiations on the UPS 2018 contract. "We have many issues we need to face in the upcoming negotiations. Package Division Director Sean O'Brien told meeting attendees there is no commitment yet on whether or not to pursue early negotiations. But he said surveys will be used via social media, as well as focus groups and polling, to determine what members think about when to start negotiations and what the focus of bargaining should be. Read the full report here.
Budweiser distributor begins illegally replacing Teamsters on strike
May 16, 2017 | Clare Rose began permanently replacing striking union members at the Long Island (NY) Budweiser distributor on Monday. It is a violation of federal labor law to permanently replace workers who are striking over unfair labor practices. "This is union busting 101," said Mark Pooler, who has delivered beer at Clare Rose for 26 years. Workers at Clare Rose have been on strike since April 23rd when the company unilaterally cut drivers' wages by 30 percent and ended workers' pensions. Read more at teamster.org
Hoffa: Teamsters will continue to fight for workers' needs as part of NAFTA 2.0
May 18, 2017 | General President Jim Hoffa's response to the White House's issuance of a final NAFTA notification letter today that will lead to a renovation of the North American trade agreement in the coming months: " From the beginning more than a quarter century ago, the Teamsters have been front-and-center in sticking up for workers and their rights under the North American Free Trade Agreement (NAFTA). And that won't change… Our members have stood in historic opposition to this broken trade pact due to terrible provisions such as… Read the full statement here.
Bargaining Update: Negotiations for local supplements to begin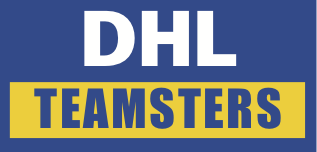 May 18, 2017 | The Teamsters National DHL Committee and the company have held 15 bargaining sessions over seven weeks and believe the major issues facing the membership have been addressed and the parties' positions established on national issues. Your committee has decided to release DHL to commence bargaining on Local Riders and Supplements with affected Locals over the next several weeks to address your Supplemental issues consistent with past practice. It is anticipated that negotiations with DHL to exchange economic proposals will resume once this process is concluded. We anticipate granting another short contract extension in order to complete supplemental and national negotiations. For additional information, contact your shop steward.
Hogan vetoes Maryland Democrats' sick leave bill
May 26, 2017 | Gov. Larry Hogan on Thursday vetoed legislation that would have required employers with more than 15 workers to allow them to earn paid sick leave, setting up a potential veto override fight when state lawmakers return to Annapolis later this year or next… baltimoresun.com
UPS Teamsters impacted by reversal of recent pro-labor rules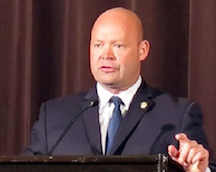 May 26, 2017 | Advances in workplace safety regulations and stricter labor standards for federal government contractors are under attack as lawmakers took to roll back recent pro-labor rules benefiting workers throughout the country, including UPS Teamsters. "By postponing OSHA's 'Injury Tracking' regulation, the Department of Labor is making it more difficult for workers to hold companies accountable for dangerous working conditions, and that includes our members at UPS," said Sean O'Brien (right), Director of the Teamsters Package Division… teamster.org
Fighting back against harassment at UPS
May 30, 2017 | Harassment by management and supervisors is an ongoing problem at UPS hubs around the country. The best defense against harassment is to know the contract language that protects us and to us it – record, report and file grievances. There are several sections of the contract that may apply when a member is dealing with harassment from supervisors and management… 355 News