Updated On: Aug 219, 2014
Spy vs. sp…trucker?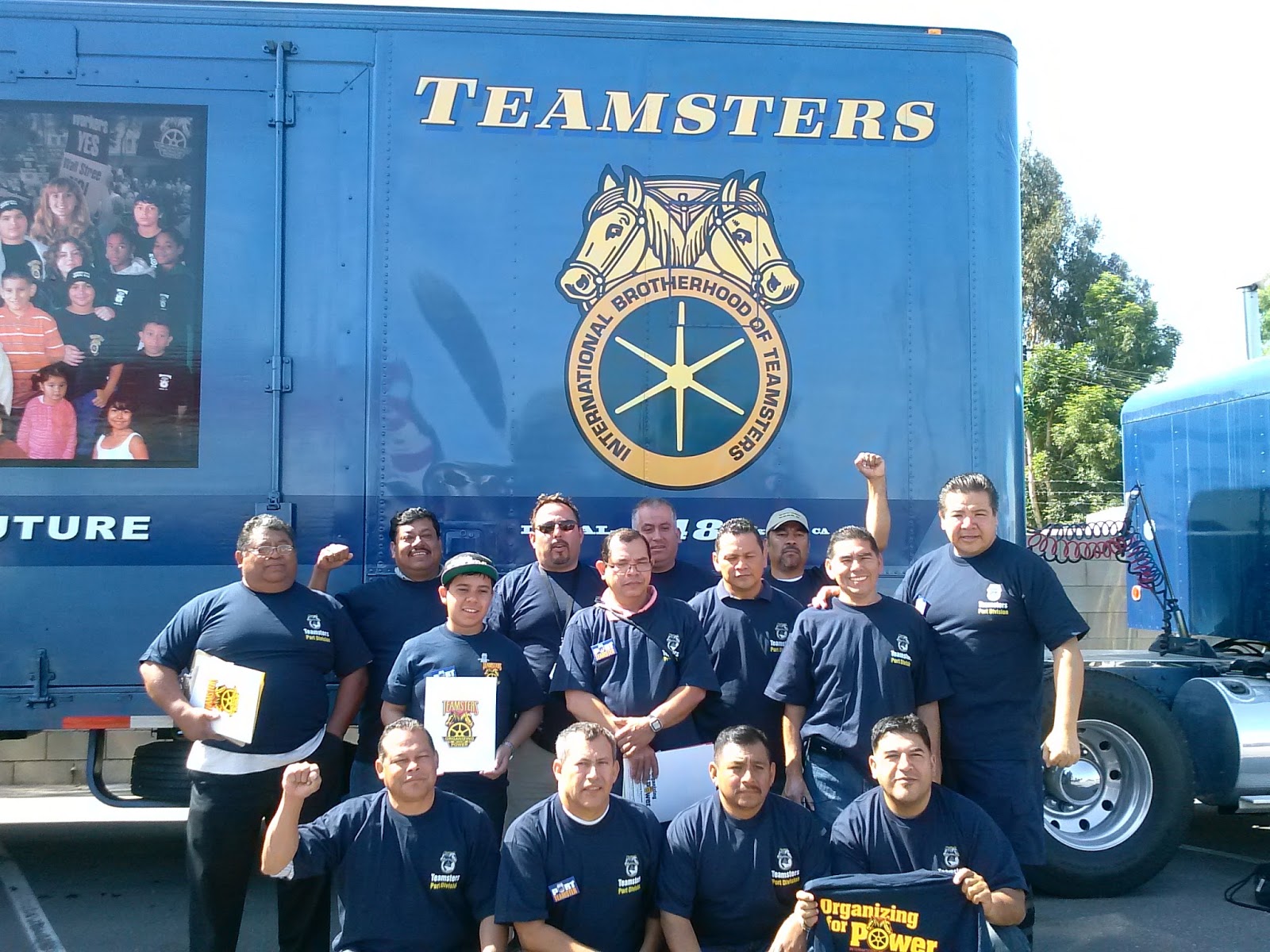 July 1, 2014 | A case to be heard by the NLRB on August 25th revolves around California trucking company Green Fleet Systems who the Teamsters union claims has used threats, coercion, and the termination of two employees to squash unionization efforts among misclassified independent contractors. Green Fleet Systems is also accused of illegal surveillance of its workers, including using anti-union agents who allegedly made death threats and taught other workers how to harass pro-union drivers…Continue reading. Photo: Green Fleet port drivers fight abusive employer/Image via TeamsterNation. Click image to enlarge.
Water. Rest. Shade.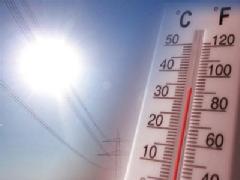 July 2, 2014 | The National Weather Service has issued a heat advisory for our area. Heat illness can be deadly. If you work outside you need to protect yourself: Drink water often. Rest in the shade. Report heat symptoms: Dizziness, headache, sweaty skin, fast heart beat, nausea, vomiting, weakness and cramping are symptoms of heat exhaustion. Symptoms of heat stroke are red, hot and dry skin, high body temperature, confusion, fainting, convulsions. Both types of heat illness require emergency care. Check out OSHA's website for additional information and advice about the hazards of working in hot weather.
2014 Local 355 scholarship winners heading to Eastern Shore colleges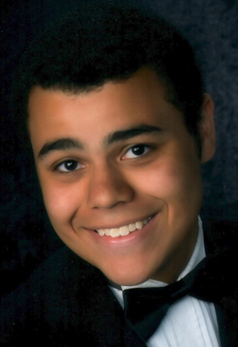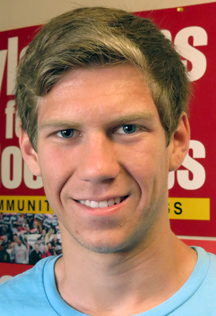 July 2, 2014 | Dillon Stanley, right, and Javier (Jay) Cook, left, are the 2014 winners of the Teamsters Local Union 355 40th Annual Scholarships Awards. Dillon, son of UPS package driver Chris Stanley, graduated from Bennett High School in Salisbury, Md., and plans to attend Salisbury University in the fall while Jay, son of Donovan Clark, also a UPS package driver, graduated Easton High School, Easton, Md., and plans to attend Chesapeake College. The students' names were selected in a drawing of scholarship applications during the May 18, 2014, general membership meeting at the Baltimore union hall. Dillon and Jay will each receive $4,000, paid out at the rate of $1,000 per academic year. Read more at 355 News...
CA port truckers strike 'indefinitely' over misclassification, right to organize
July 7, 2014 | MSNBC reports that California truck drivers for three major transportation companies went on strike Monday morning to protest labor law violations. Over 120 drivers are taking action at the ports of Los Angeles and Long Beach, two of the West Coast's largest supply points which handle roughly 40 percent of the nation's imports…Rampant misclassification in the trucking industry is at the heart of the matter. The unscrupulous corporate behavior denies drivers benefits while leaving them on the hook for astronomical maintenance costs. Full story here. Related: This is the fourth strike initiated by the drivers with the backing of the Teamsters union…
Local 355 mourns Sister Jacqueline Cephas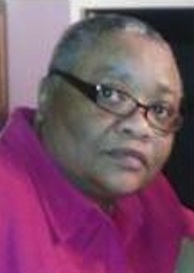 July 9, 2014 | Sister Jacqueline "Jackie" Cephas, 53, of Seaford, Delaware, died tragically in car accident on Wednesday, June 25, 2014, just minutes after she finished her shift at Kraft Global in Federalsburg, Delaware, when a car rammed into hers while she was stopped at a work zone. Described as an "outstandingly good person," Jackie had worked at Kraft for only a year. "She was the type of person that when you first met her, she made you immediately feel like you were her friend," said Local 355 Vice President Erwin Williams. Jackie leaves Laverne, her wife of one year. Services were held July 5, 2014, at the United Deliverance Bible Center in Laurel, Delaware.
News Corp rumored to be putting together a new bid for Tribune papers
July 10, 2014 | Rumor has it that News. Corp – with a $2.5 billion kitty for acquisitions – may be mounting a new bid for the Los Angeles Times, the Chicago Tribune, [The Baltimore Sun and 5 other Tribune newspapers]…I would not typically report a publishing rumor. This one could prove dead wrong. But a confidential tip that started this inquiry was more substantive than gossip on the street…Full story here.
Tell Congress to bring the jobs home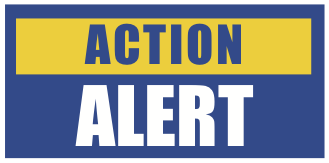 July 21, 2014 | Did you know that U.S. companies can currently receive a tax deduction for certain relocation costs when they move jobs overseas? At a time when the nation's unemployment rate is still too high, why are we rewarding companies for shipping our jobs out of the country? It doesn't make any sense! Senators John Walsh of Montana and Debbie Stabenow of Michigan are trying to right this wrong by introducing the Bring the Jobs Home Act. If passed, U.S. companies that move jobs or business operations to America from other countries would receive a tax break, not the other way around. The tax loophole for companies that ship jobs overseas would be closed. A vote on the Bring Jobs Home Act is expected in the Senate this week. Please email your Senators now and ask that they "Bring Jobs Home" by supporting this legislation.
Workers limited to 6 minutes in the bathroom, Teamsters head to NLRB
July 23, 2014 | In Chicago, a showdown over bathroom breaks between WaterSaver Faucet Company workers and management has made it to the National Labor Relations Board. New regulations from the company allots six minutes per day for each employee to use the bathroom and violators are being forced to discuss their bathroom activities and face discipline including suspension and termination. Teamsters Local 743 argues that this is an invasion of privacy. Continue reading here. Now, the company is refusing to negotiate a new contract until the workers keep quiet about the discriminatory policy.
Labor lessons from Mississippi Freedom Summer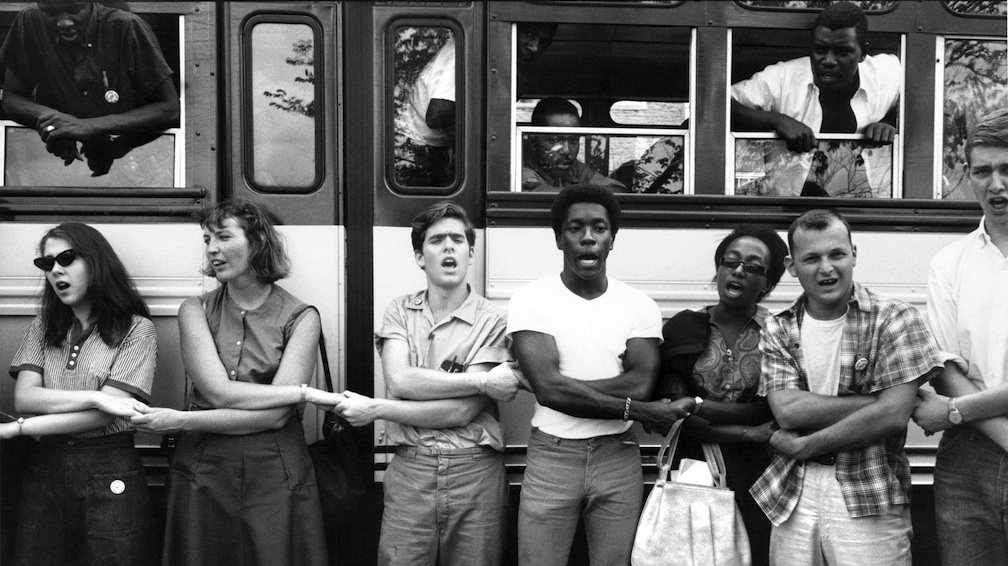 July 25, 2014 | (Click image to view.) It's the 50th anniversary of Mississippi Freedom Summer: the 1964 campaign, led by the Student Nonviolent Coordinating Committee, to register large numbers of African Americans to vote. Not only hundreds of Black and white college students and other out-of-state volunteers but also thousands of Mississippians bravely joined the effort. Many endured arrests, beatings, bombings. Some were murdered. But in the process, they embarrassed the U.S. on the world stage and moved the country to end Jim Crow. While that summer's campaign focused on political rights, the organizing holds plenty of lessons for unionists. Some, like Larry Rubin, carried those lessons into the labor movement themselves. Read his story here. (Pictured: Freedom Summer activists before leaving training sessions at Western College for Women in Oxford, Ohio, for Mississippi in June 1964. Photo courtesy NPR)