2011 Teamsters Local 355 Scholarship Winners
Updated On: May 140, 2011
For the 37th consecutive year Local 355 has awarded a total of $8,000 in scholarships to two qualifying high-school students of Local 355 member families. The winners were selected in a drawing of qualified applicants during the union's May 3, 2011 membership meeting at the Baltimore office. They will each receive a $4,000 scholarship, paid out at the rate of $1,000 per academic year.
The daughter of 355 member Daniel Ward (UPS), Jordan will graduate from Susquehannock High School in York, Pa. in June and will enter the pre-med program at the University of Alabama in Tuscaloosa, Ala. Jordan is interested in a career in cardiothoracic surgery.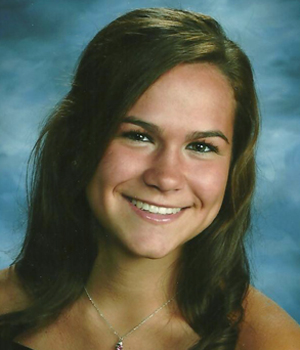 "I became interested in science and chemistry early in high school," Jordan told us. "Helping others is something I enjoy doing, and being a doctor is the perfect way to blend my interest with chemistry and anatomy with helping people have a better quality of life."
Jordan is a National Honors Society member, but she didn't spend all her time studying. She's been a cheerleader for 4 years and is captain of the squad this year, is a long-time member of the French Club, served four years on the Class Council, and served as secretary on the Students Against Destructive Decisions (SADD).
"I want to thank the Teamsters Union for this scholarship," Jordan wrote in a recent email." I sincerely appreciate being chosen as one of the recipients! I'm really looking forward to attending the University of Alabama, help rebuild Tuscaloosa, where a tornado recently devastated the city, and hopefully meet some new life-long friends."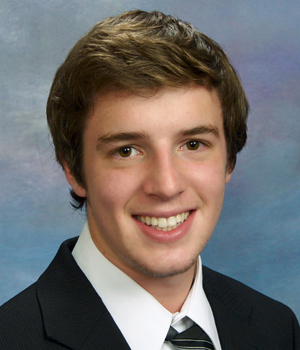 Ray Trogun is the son of 355 member and Allied Systems employee Alexander Trogun. He will graduate from Franklin High School in Reisterstown, MD and enter the University of Maryland/Baltimore County to pursue a degree in pharmaceutical engineering. Ray's career choice combines his interest in the human body and how medication can help treat disease and illness, and a desire to provide for those in need. In addition to handling several AP level classes and regularly making the Honors Roll, Ray is in his 4th year as a member of his school's Varsity tennis team that is currently competing statewide.
"I know if I put my mind to it and stay true to my ultimate goals in life, I can make anything I desire out of my life, " said Ray. "Certainly challenges soon await with college approaching in a few short months, but I'm looking forward to every single one of them and making myself into the person I truly want to be."
Impressed with the goals expressed by the winners, Local 355 Secretary-Treasurer Dave White said it was exciting to see their commitment to their education.
"These students seem to know where they want their education to help take them in life," said White, suggesting they "Make a plan, work the plan, make adjustments and most importantly, keep a positive attitude on life. And from all of us at Teamsters Local 355, we wish you both the best of health and good luck as you continue your education."
Congratulations also to parents Dan Ward and Alexander Trogun. "It is a full time job today to keep our children headed in the right direction with their education," said White. "These parents should be very proud of the job they have done."