Updated On: Sep 247, 2015
We need you to tell UPS to sever ties with ALEC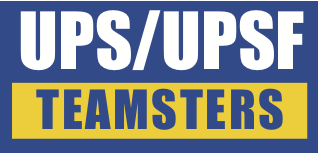 Aug. 4, 2015 | Call (855) 974-4180 to have your voice heard by UPS's top executives, and let them know you want UPS to sever its relationship with ALEC. ALEC is bad for UPS and it hurts hardworking Teamsters like you who make UPS successful. How? ALEC's promotion of misclassification legislation at the state-level could put your UPS job in jeopardy by putting UPS's business model at a disadvantage against FedEx and the regional delivery Why would UPS be involved with an organization that hurts its own workforce. Call now!
ABF Freight, Teamsters graduate new class of military drivers
Aug. 4, 2015 | A truck driver training program class jointly operated by ABF Freight, the IBT and the U.S. Army will graduate this week. Known as the Teamsters Military Assistance Program, the program was created to help soldiers transition to civilian careers. It prepares soldiers to earn a Class A Commercial Driver's License and HazMat certification. Continued… Download the Teamsters Military Assistance Program brochure here. Note: Local 355 represents 83 ABF drivers.
Toyota is turning its back on Teamsters *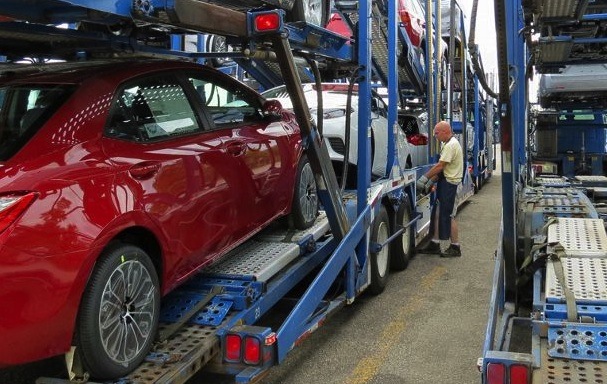 Aug. 5, 2015 | * Link fixed. Teamster carhaulers are involved in a battle for their livelihoods with Toyota, which is trying to destroy good-paying union jobs. Toyota, which has been making record profits recently, is trying to make greater profits off the backs of hardworking Teamsters by contracting with lower-cost, less experienced carhaulers. The Teamsters went through a similar fight five years ago, and thanks to the efforts of carhaulers across the country, the union beat back Toyota last time around… The Teamsters are fighting again. Click here to learn what you can do to help your brothers and sisters.
Congress needs to prioritize infrastructure
Aug. 13, 2015 | The Teamsters have been (and will continue to be) leading advocates in the need for the U.S. to improve its transportation infrastructure. It starts with coming up with a long-term funding plan. But right now, Congress is failing in its duties... Teamsters General President Jim Hoffa said it is time for a united front on the issue that gets people working and improves road and rails for workers and travelers alike. Full story...
Teamsters take on Silicon Valley
Aug. 17, 2015 | Under the leadership of Joint Council 7 President Rome Aloise, the Teamsters are on the front lines in the fight against income inequality in Silicon Valley [California]. Full story...
Carhaul negotiations continue
Aug. 18, 2015 | Negotiations resumed the week of August 17 and are also scheduled August 23 - August 31, 2015. "The negotiating committees are working hard to reach an agreement that will protect all Teamster carhaul members' jobs," said Kevin Moore, Director of the Teamsters Carhaul Division. "These are some of the toughest jobs in the trucking industry." More here.
Teamsters applaud NLRB on joint employer ruling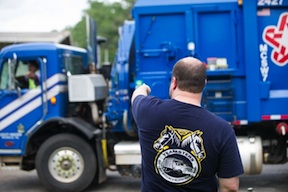 Aug. 27, 2015 | The Teamsters today applauded the National Labor Relations Board on its "joint employer" ruling in the case of Browning-Ferris Industries, Inc., as an additional step to protect and provide a voice to millions of American workers by holding employers that rely on temporary or contracted workers accountable. The ruling resulted from a 2013 case brought by Teamsters Local 350 in Daly City, Calif., against Browning-Ferris, a waste management company that is owned by Republic Services—the second-largest waste services company in the U.S. The union maintained that Republic had control over wage and working conditions for its workers employed through Leadpoint Services, a staffing agency, and counted as a joint employer with that agency. Full story…
Teamsters and employers continue carhaul talks
Aug. 31, 2015 | From the IBT: "The Teamsters National Carhaul Negotiating Committee net with the employer group over the weekend in Chicago, and negotiations are still going on with the goal of reaching a tentative agreement." Continued...
Bring the Teamsters to FedEx Freight
Aug. 31, 2015 | "We need to restore unity in this country. One way to begin is restoring it in labor. If we get the labor movement back and get the jobs back into this country we will all grow the economy and prosper. If we stay divided in the work place then we are divided throughout. Corporations have been winning at division for a while now. You see it every day at FedEx. I also see the unity at the 4 places that voted [union]. So it proved that as we stand united together we can conquer. Stand tall, people, with your brothers and sisters and unite – not divide – and organize." It's Teamster Time! Like our Facebook page here.