US Foods Provokes Unfair Labor Practices Strike
Updated On: Jun 159, 2016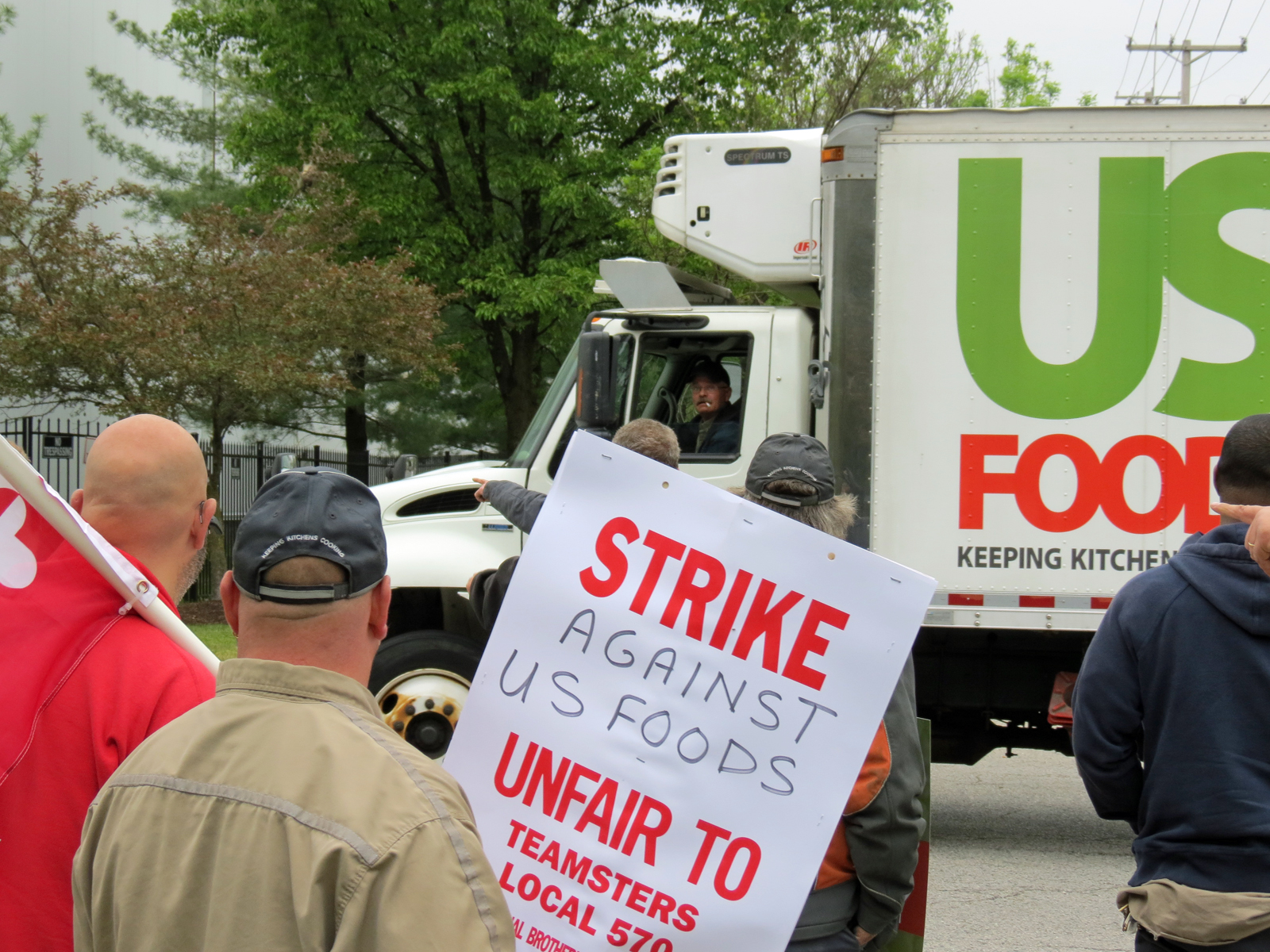 Nearly 200 Maryland Teamsters working for US Foods began an unfair labor practice strike today at the company's Severn, Md. distribution center. Warehouse workers and drivers filed charges with the National Labor Relations Board, alleging that US Foods has been bargaining in bad faith about its decision to close the Severn facility in June.
US Foods is the nation's second-largest foodservice provider and is owned by Wall Street private equity behemoths KKR and CD&R. The 200 drivers and warehouse workers at the Severn facility are represented by Teamsters Locals 355 and 570.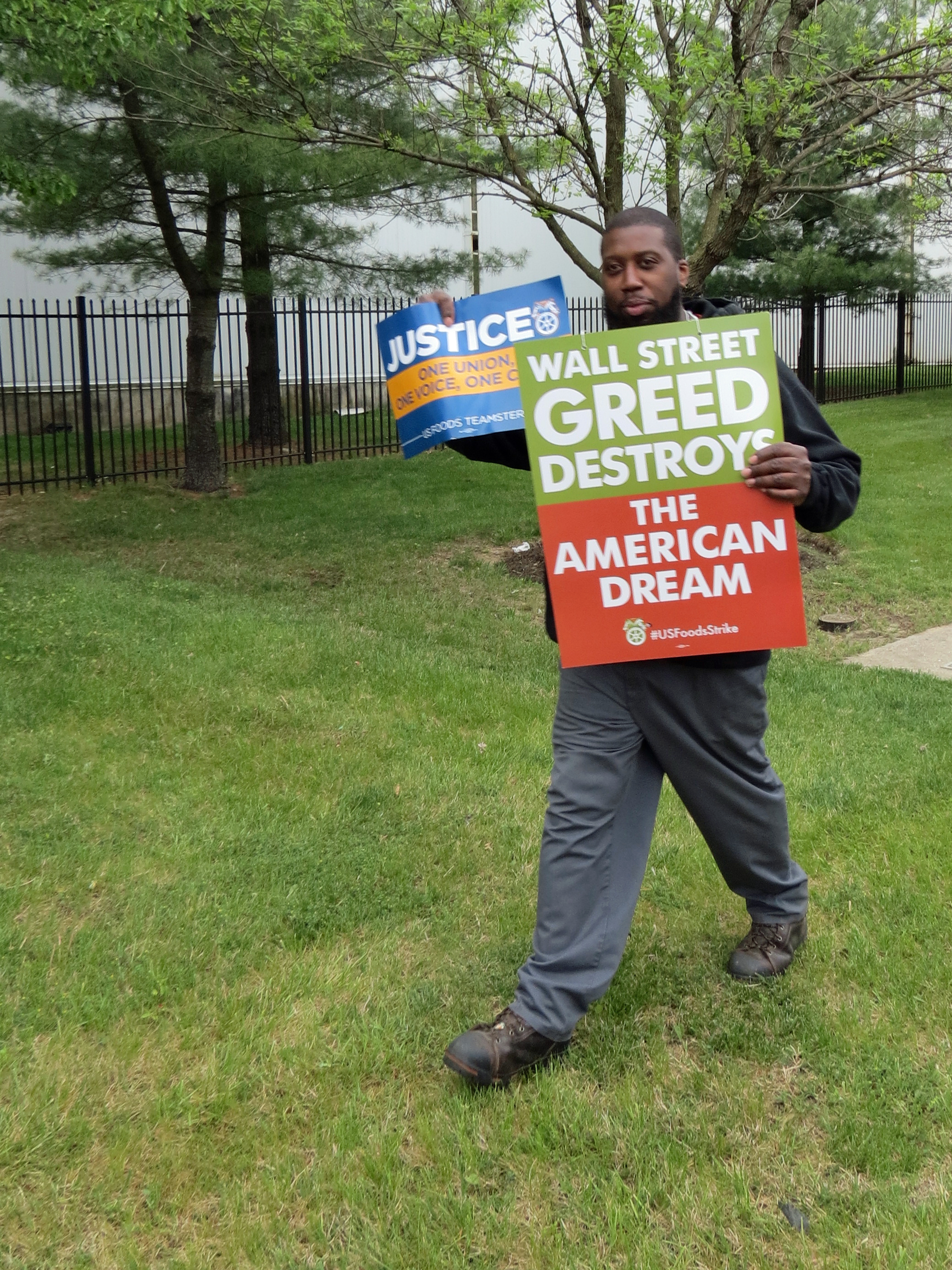 "US Foods is legally required to bargain with its workers' representatives about a possible decision to close the distribution center. Instead, the company announced that it would not bargain with us until workers agreed to concessions that would slash their compensation by more than 50 percent," said Teamsters Local 355 President Denis Taylor.
"US Foods also started bringing in independent contractors this past weekend to move inventory out of state. Workers took action and went on a ULP strike today because US Foods left them with no other choice," Taylor said.
Taylor continued, "It is outrageous that a formerly Maryland-based company is threatening to outsource hundreds of good, family-supporting jobs in Maryland to a low-road non-union facility in Virginia. In addition to the loss of jobs, this would cause the state and localities to lose hundreds of thousands of dollars in tax revenue annually. We are calling on US Foods to postpone the decision and sit down with workers, customers and public officials to find a way to keep good Maryland jobs in Maryland."
Since its purchase by Wall Street private equity firms nine years ago, US Foods has engaged in a systematic campaign of harassment and intimidation against its workers, both union and non-union.
"US Foods is threatening to close our facility because we refuse to let the company slash our wages, abolish our retirement plan and destroy our quality, affordable family health care. They won't even bargain with us about it in good faith," said Joe Schwabline and Chris Price, driver and warehouse stewards at the Severn facility. "If we all stand together, we can stand up to US Foods and its Wall Street owners and stop their bullying."
Steve Vairma, Teamsters International Vice President and Director of the Teamsters' Warehouse Division, said, "US Foods has a pattern of being willing to destroy good jobs and local economies when it doesn't get its way with workers. The company should be working with its employees and the community to come up with solutions to save these 200 jobs, instead of destroying the local consumer base that patronizes the local restaurants the company supplies."
Vairma continued, "We are going to make sure local restaurants know exactly what US Foods is doing to the communities that patronize their businesses."
US Foods earned $23 billion in annual revenue in 2014. The company provides 350,000 products and services to 200,000 customers including restaurants, hospitals, schools, military bases and hotels. US Foods has 25,000 employees and 75 distribution facilities. The Teamsters represent 4,100 US Foods employees, with 44 contracts at 29 facilities.
* Our striking brothers and sisters need your support on the picket line
We invite all Teamsters Local 355 members to support our brothers and sisters fighting for their rights by walking the picket line along with them at the US Foods facility at 8024 Telegraph Rd., in Severn, Md. Bring your family and friends, your neighbors and coworkers. And if you can commit to some time on the line to give a US Foods Teamster a rest break, check in with a strike team leader to sign up for scheduled time slots. (Please note: Do not park at or near the facility. Parking is available at the Severn Run Bar & Grille at 7940 Telegraph Road. We have vans running regular pick-up and drop-off trips; wait times average between 5 and 10 minutes.)
Even if you can't donate time, contributions of food stuffs and goodies will be most appreciated. Members rotate shifts around the clock, seven days a week. We need them to keep up their energy! Thank you!