Updated On: Oct 303, 2016
Shop stewards attend Local 355's biennial training seminar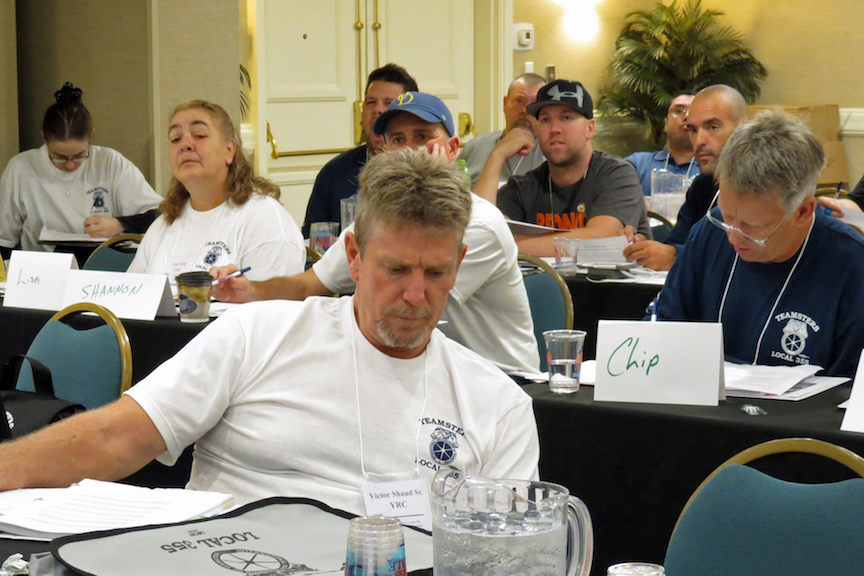 Oct. 29, 2016
... Members who assumed the steward role within the past two years underwent training on the grievance process, specifically how to efficiently handle grievances. Under the direction of Professor David Nack of the School for Workers, University of Wisconsin, new stewards received instruction in areas such as the various types of grievances, the principles of Just Cause, the important role of unions in our society, and strategies for union action, among other grievance-related subjects.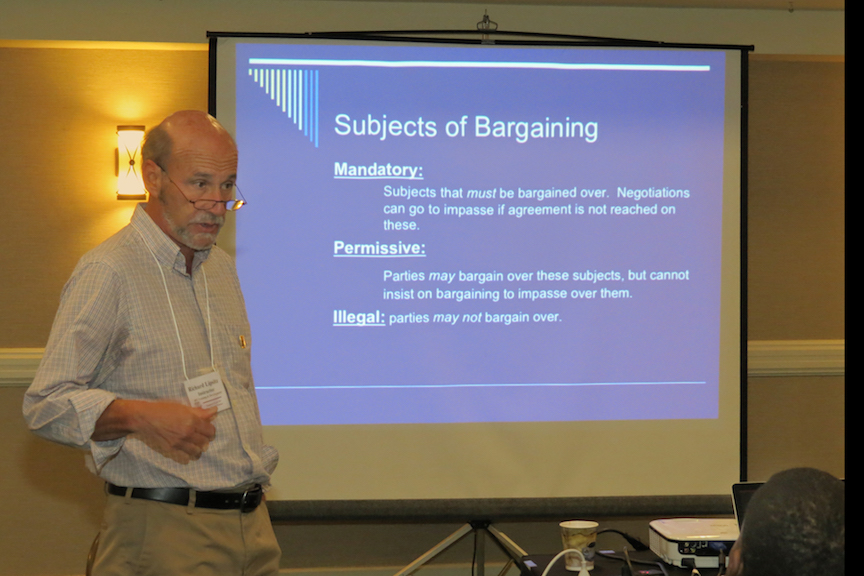 Stewards who completed grievance training in previous years received instruction on negotiating contracts. Richard Lipsitz of the IBT Training & Development Department and Cornell University Buffalo Labor Studies provided stewards with best practices, guidance, and information, along with helpful tools sure to assist them in becoming an effective member of their bargaining committee.
Veteran stewards attended classes designed to enhance understanding of complicated issues about 401(k) pensions; antidiscrimination and anti-harassment law, including disparate treatment and hostile work environments, failure to make accommodation under the Americans With Disabilities Act (ADA), and sex discrimination under the Equal Pay Act. Members also received useful tips on handling discrimination and harassment in their workplace. Teamster historian, Karin Jones from the IBT Training and Development Dept., provided stewards with the fascinating history of our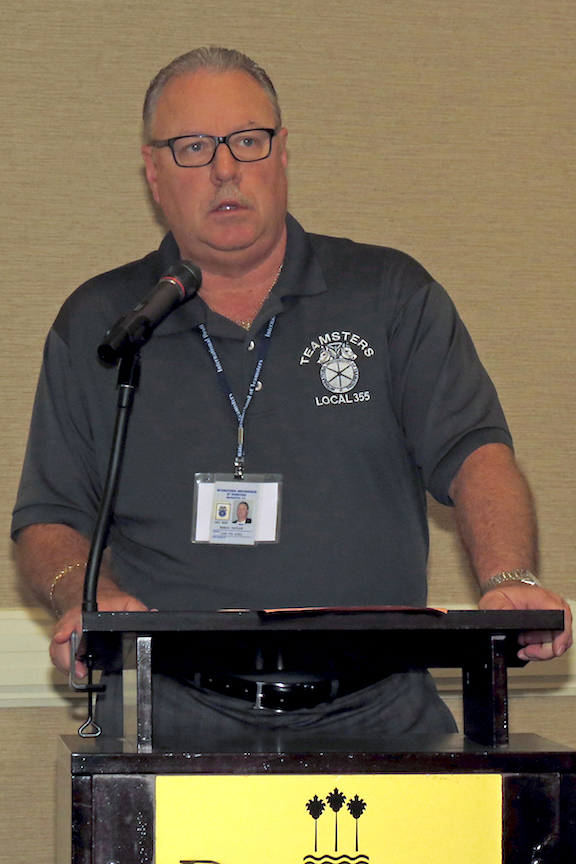 union. Backed up with a slide show containing hundreds of old Teamster photos dating back to the early 1900s, Jones entertained and informed stewards about the impressive and often ground-breaking history of the Teamsters Union. (Did you know our union negotiated the first color-blind contract in the country?)
Even the most senior steward occasionally needs a refresher on the union's basic principles and rules governing the grievance process. In "Back to Basics," led by Local 355 President Denis Taylor and Secretary-Treasurer Dave White, stewards got plain-speaking reminders about the importance of the initial first steps of the grievance: learn enough about the grievance to understand the problem and seek a resolution of the dispute before filing. Filling out the three-part grievance form completely and good note-taking can ensure a successful outcome in a complicated dispute. Formal grievances are always based on a violation of the collective bargaining agreement. "Back to Basics" gave veteran stewards a unique opportunity to share with each other their experiences and challenges with the grievance process.
The steward seminar has instructed Local 355 shop stewards since its first training session in 1996. Since then, hundreds of hard-working men and women committed to enforcement of a Teamster contract have gone on to effectively represent and protect their members, thus improving conditions in their workplace. Stewards are the Union's eyes and ears on the shop floor. Without their dedicated commitment, our members could not benefit from the union's strong, active presence in the workplace.
Photo Gallery:
Stewards by company (Note: Sysco stewards photo – Raymond Dix, Rodney Weigman, Chris Greene, Troy Franklin, and Rick Kilgore – to come )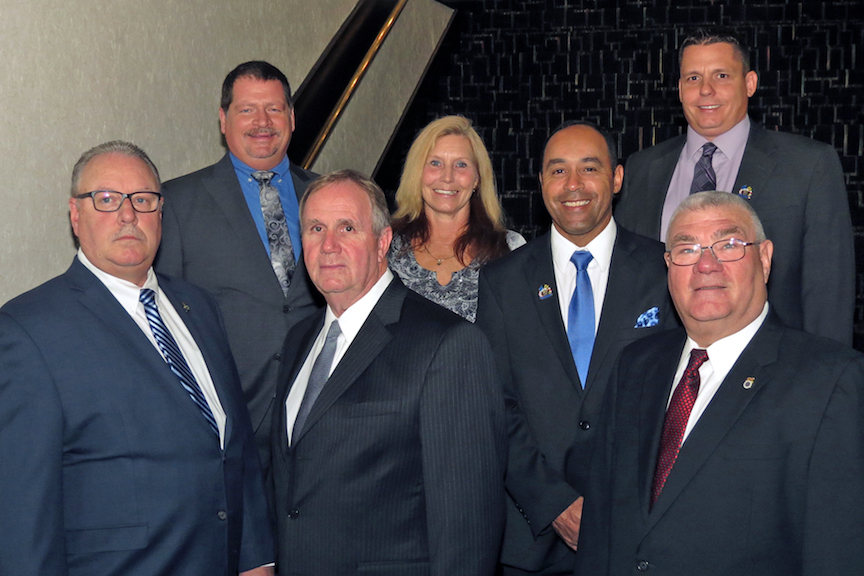 Local 355 Executive Board: (L-R) President Denis Taylor, Trustee Tim Marvel, Secretary-Treasurer Dave White, Trustee Janet Genovesse, Trustee Pete Manus, Vice President Bill Alexander, Recording Secretary Mark Garey.