News Items - November 2019
Updated On: Dec 338, 2019
We want your video questions for presidential candidates
Nov. 6, 2019 | Deadline for submissions is Friday, Nov. 22 ... The Teamsters Union is hosting a Presidential Candidate Forum on Dec. 7, 2019, featuring several of the leading Democratic contenders. We want the candidates to hear directly from Teamsters members – that's why you're being asked to submit a video with your question for the candidates. Details here.
Joe Reichert, Teamsters Local 355 retirees club officer, activist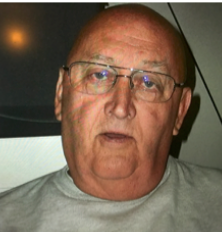 Nov. 7, 2019 | Joseph Thomas Reichert, Sr., vice president of Local 355's Associated Retired Members (A.R.M.), passed away Oct. 31, 2019, after a long battle with cancer. A Teamster for nearly 50 years, Joe retired from Sysco in 2000. He was a familiar face around the Baltimore union hall every Tuesday, always ready to offer assistance to Local 355 officers and staff – whether it was mowing the lawn, changing light bulbs, or walking a picket line. "Besides being a dedicated Teamster, Joe was a great friend and colleague," said Bob Eney, president of the retirees club. "He always went out of his way to be helpful and friendly to everyone. The A.R.M. executive board and I send our deepest condolences to his family. We will always have fond memories of our brother." On behalf of Local 355 members, the Local 355 Executive Board also extended its deepest sympathy to Joe's family on his passing. "Joe was a long term, loyal member of Teamsters Local 355. He was active in his union, was our friend and brother. He will be deeply missed." Joe is survived by his wife, Mildred, three children, seven grandchildren, and nine great-grandchildren. Godspeed, Brother Joe.
Teamsters honor veterans
Nov. 11, 2019 | Dear Active-Duty and Veteran Teamsters: Veterans Day is a time to remember the contributions of all those who are or have served in the nation's armed forces protecting our freedom. The Teamsters recognize the sacrifice those in the military incur and are honored that so many have chosen to become a part of our union family. Since World War I, Teamster members have been involved in all our nation's wars… Continued at Teamsters
Pittsburgh Post-Gazette lays off 30 Local 211 Teamsters
Nov. 15, 2019 | Block Communications, Inc.'s unconscionable economic assault on unions at the Pittsburgh Post-Gazette continues with the illegal laying off Sunday of about 30 Teamsters and three pressmen who are also Teamsters. Those let go have decades of service to the paper yet have only been offered a paltry maximum of six weeks severance pay. In keeping with its cruel tactics, the Toledo-based, Block family-owned media company made sure that most of the Teamsters who remain were put on part-time status, meaning they will lose their health care benefits… Teamsters
Alden Global Capital now Tribune Publishing's largest shareholder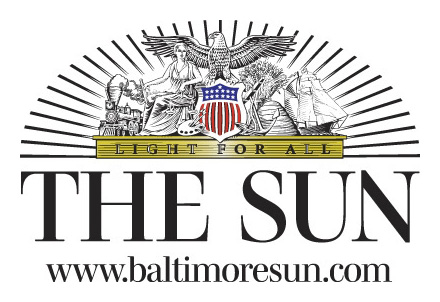 Nov. 20, 2019 | The company that owns the Baltimore Sun, Chicago Tribune and other newspapers said Tuesday that former chairman Michael Ferro Jr. has sold his shares to Alden Global Capital, known for slashing payrolls at other newspapers it controls. Tribune Publishing Co. said Alden purchased 9.07 million shares from Ferro and his company, Merrick Ventures, for $13 per share. The nearly $118 million purchase represents a 25.2% stake in the company and will make Alden the largest shareholder of Tribune Publishing. Its shares ended Tuesday's trading at $9.73… Chicago Sun-Times
Teamsters working to secure bipartisan pension solution
Nov. 21, 2019 | The Teamsters are aware of a new multiemployer pension reform proposal just rolled out by Senate Finance Committee Chairman Chuck Grassley (R-Iowa) and are actively reviewing the proposal and its impact on Teamster funds. The Teamsters have been working with Congress to find a bipartisan solution that best protects the hard-earned pensions of its retirees and workers. House passage of HR 397 this past July was the direct result of years of advocacy on the part of Teamster members both active and retired… Teamsters