Local Teamsters Protest BMW's Greed at 'Bimmerfest'
Updated On: Aug 220, 2011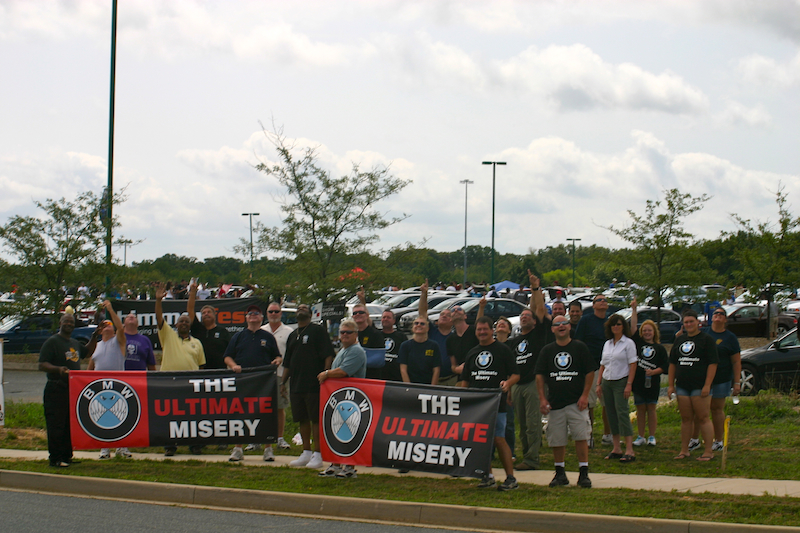 Dozens of Teamster members and their supporters from Locals 311, 355 and 570 rallied Saturday, August 6, at Bimmerfest East to protest BMW's intent to fire 100 Teamsters at their California parts distribution center and outsource their jobs.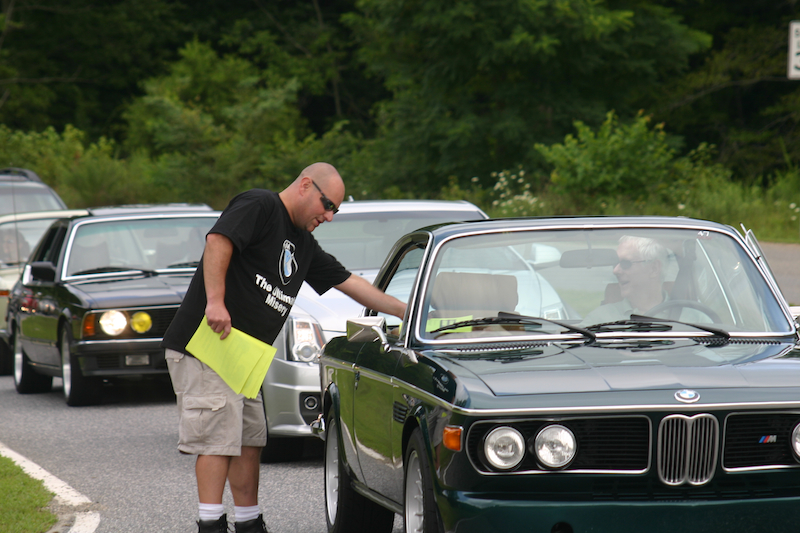 A plane circled overhead with a banner in tow that read "www.bmwultimatemisery.com," as Teamsters distributed thousands of leaflets inside and outside the all-day outdoor event. They wore t-shirts and held banners that read "BMW: The Ultimate Misery."
More than 1,600 owners of vintage and late model BMWs and hundreds more walk-in Bimmer fans attended the annual event that was held at Ripken Stadium in Aberdeen, MD. Many were dismayed to hear about BMW's decision, and expressed concerns about lengthy delays that could result from bringing in a cheaper, inexperienced workforce to do the jobs of long-time members of the BMW family.
More photos of the protest can be seen here.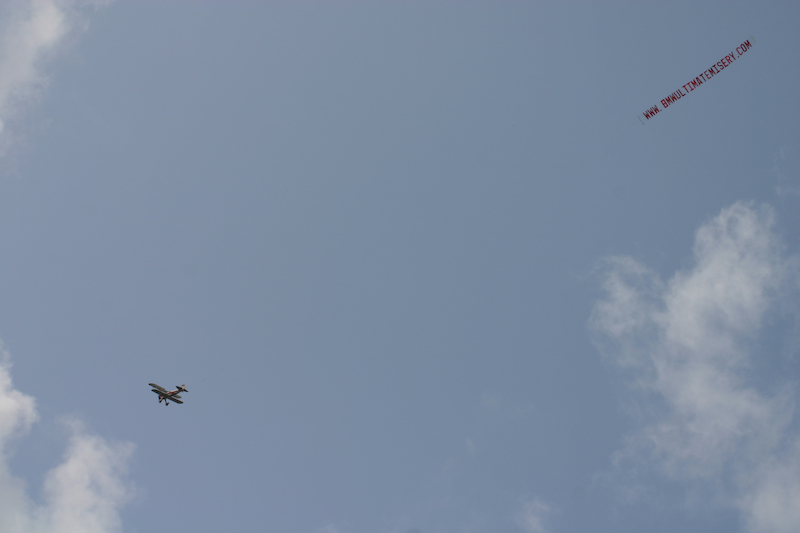 Teamsters Joint Council 62 photos