Contracts ratified at AA County, Baltimore Sun, others
Updated On: May 134, 2020
May 13, 2020
Note: The Local continues to represent and serve its members during these difficult times when we all must take extreme precautions to avoid the spread of COVID-19. To that end, we've instituted procedures that help us do our jobs while keeping us safe. We're using the latest communications technology to conduct in-person meetings via videoconferencing (Zoom) for grievance meetings and contract negotiations and, in some cases, conducting contract ratifications via secure electronic voting here at teamsters355.com.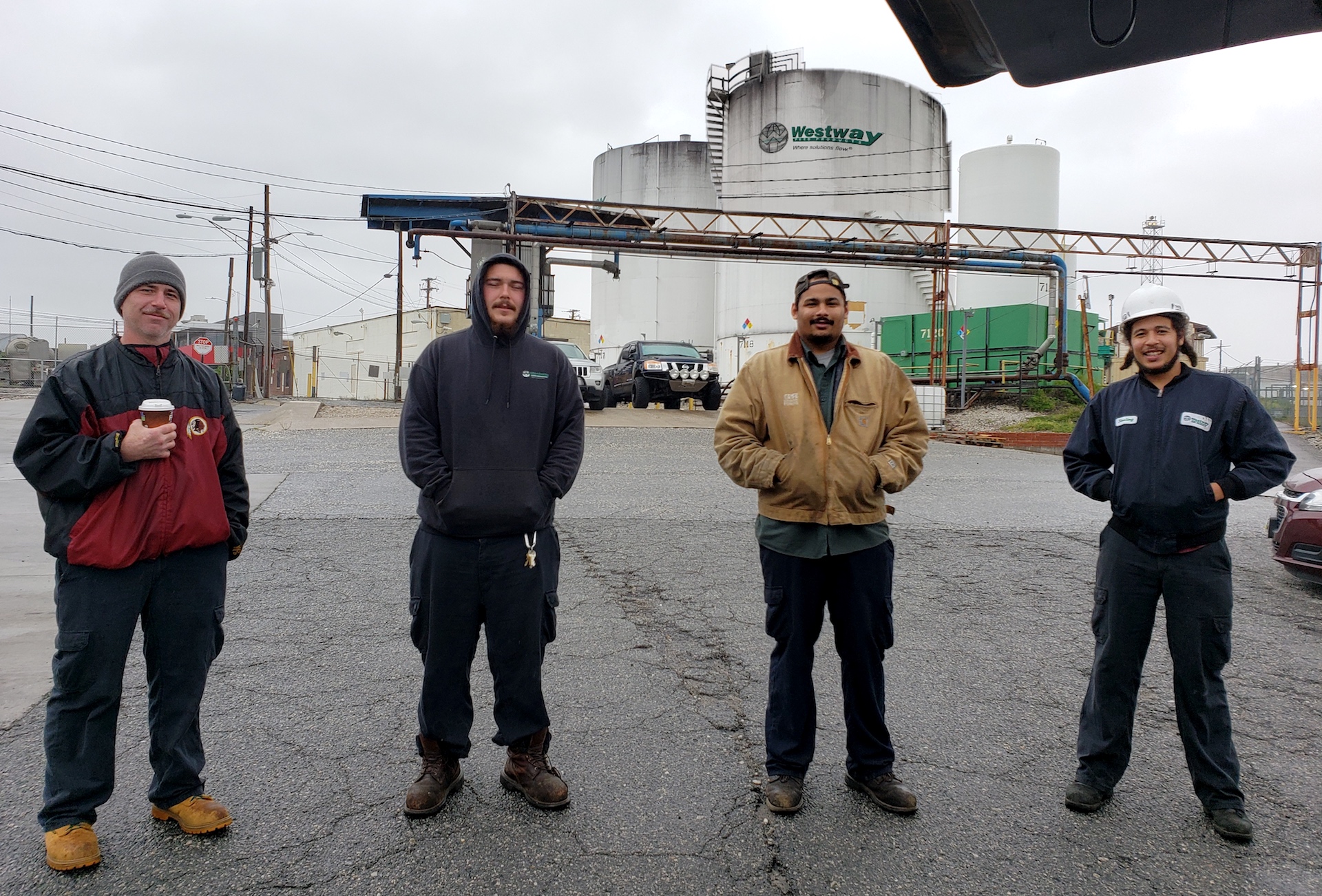 Drivers at Westway Feed unanimously approved in early May a new contract with a three-year term providing substantial wage increases and an increase in pension contributions in each year of the agreement. In addition, Health & Welfare is maintained.
Anne Arundel County fire battalion chiefs ratified a one-year contract through June 30, 2021, that raises the minimum rate and increases the maximum by two percent, and provides a three and one half percent merit. In addition, the agreement includes an increase in the extra shift bonus pay and preserves members' current cost share of health insurance.
Anne Arundel County deputy sheriffs ratified a two-year contract through June 30, 2022, that provides a six percent cost-of-living (COLA) increase and six percent merit increases over the term. (Deputy sheriff corporals will receive an additional two percent increase in merit over the term.) In addition, the new agreement provides an increase in on-call pay, preserves members' current cost share of health insurance, and updates the equipment allowance.
Both contracts provide wage re-openers for economic provisions of the MOA if the Anne Arundel County Council fails to fund any part of the agreement.
Local 355 Teamster pressmen employed at The Baltimore Sun ratified this week a new collective bargaining agreement that will provide stability during unstable times in the newspaper industry. The new contract preserves jobs and wages and protects key benefits through April 2023. It also provides a waste reduction incentive plan whereby pressmen can earn incentive payments on a quarterly basis.
Securing a contract following two difficult years of bargaining is no small feat in this industry and given the precarious conditions under which The Sun and other Tribune papers are operating: A global pandemic, steep declines in advertising and circulation and in June, the increase of its ownership stake by Alden Global Capital, a hedge fund known for scoping up struggling companies and eliminating jobs in its vampiric thirst for profits. Hope remains that a local ownership group will step up to purchase Baltimore's only daily newspaper.
A five-year contract was ratified in April by members at Stroehmann's (Bimbo Bakeries) providing wage increases and maintenance of Health & Welfare with a slight increase to cost-sharing co-payments. An improvement to the vacation schedule provides pay on an employee's base equal to 1/52 of the previous year's W2. Mid-term agreements (MOA, LOA) relating to security requirements in the workplace were included in the collective bargaining agreement.