July/August 2011 Newsletter
Updated On: Jul 188, 2011
Brothers and Sisters:
I hope that you had a great and safe 4th of July.
Upon the observance of the 235th birthday of our nation, we are finding it much more difficult to purchase products made in the USA. Here are a few websites I found to help us deal with this: www.theunionshop.org, www.unionmade.com, and www.americansworking.com. You can use Google, Bing or Yahoo search engines to find other sites.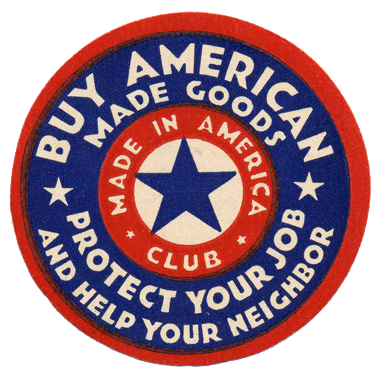 The Executive Board thanks you for voting us in for another 2- year term. We bid our long time treasurer Ed Jackson a heartfelt thank you for all the years of unwavering service he has provided this retirees club. We will miss Ed at our meetings and at bowling. Ed and his lovely wife Agnes have decided that now is a good time to do the traveling that they've been putting off for too long. We welcome Frank Supiot as our new treasurer. Frank has been a long time trustee and will do a great job as our new treasurer. We also welcome Tom Miskimon as our newest trustee.
The hall for our parties is the UAW Hall at 1010 South Oldham Street. It's near the corner of S. Oldham Street and O'Donnell Street, right behind the BP station and the next road from the Royal Farm Store. The hall is right off the Boston Street exit of Route 95 (new tunnel) and the O'Donnell Street exit of Route 895 (old tunnel).
The summer party will be on August 18 and the Christmas party will be December 15. There are some changes that have been made: (1) The hours for the parties are now 11 a.m. to 3 p.m. (instead of noon to 4 p.m.) and (2) no one will be allowed in the hall until 20 minutes prior to the beginning of the party. Start sending your envelopes in. They have to be received by August 8 and December 5, respectively.
New Members: N/A
Sick Members: Steve Glowacki
Deceased Members: Arthur James (Cargill/National Molasses); Cyrus Schierzka (W.T. Cowan)
Please keep these members and their families in your thoughts and prayers.
The next meeting will be on July 21 in the Sullivan Hall at Teamsters Local 355, 1030 S. Dukeland St., Baltimore, MD. Coffee and donuts are served at 9:30 a.m. There will be no August meeting as the summer party will be in its place. The Executive Board meets at 10 a.m., and the general meeting begins at 11 a.m. A light lunch is served following the general meeting. Hope to see you there. Remember to bring another retiree with you.
Fraternally,
Bob Eney, President