Baltimore UPS Teamster delivers hope and cheer to sick kids, wounded vets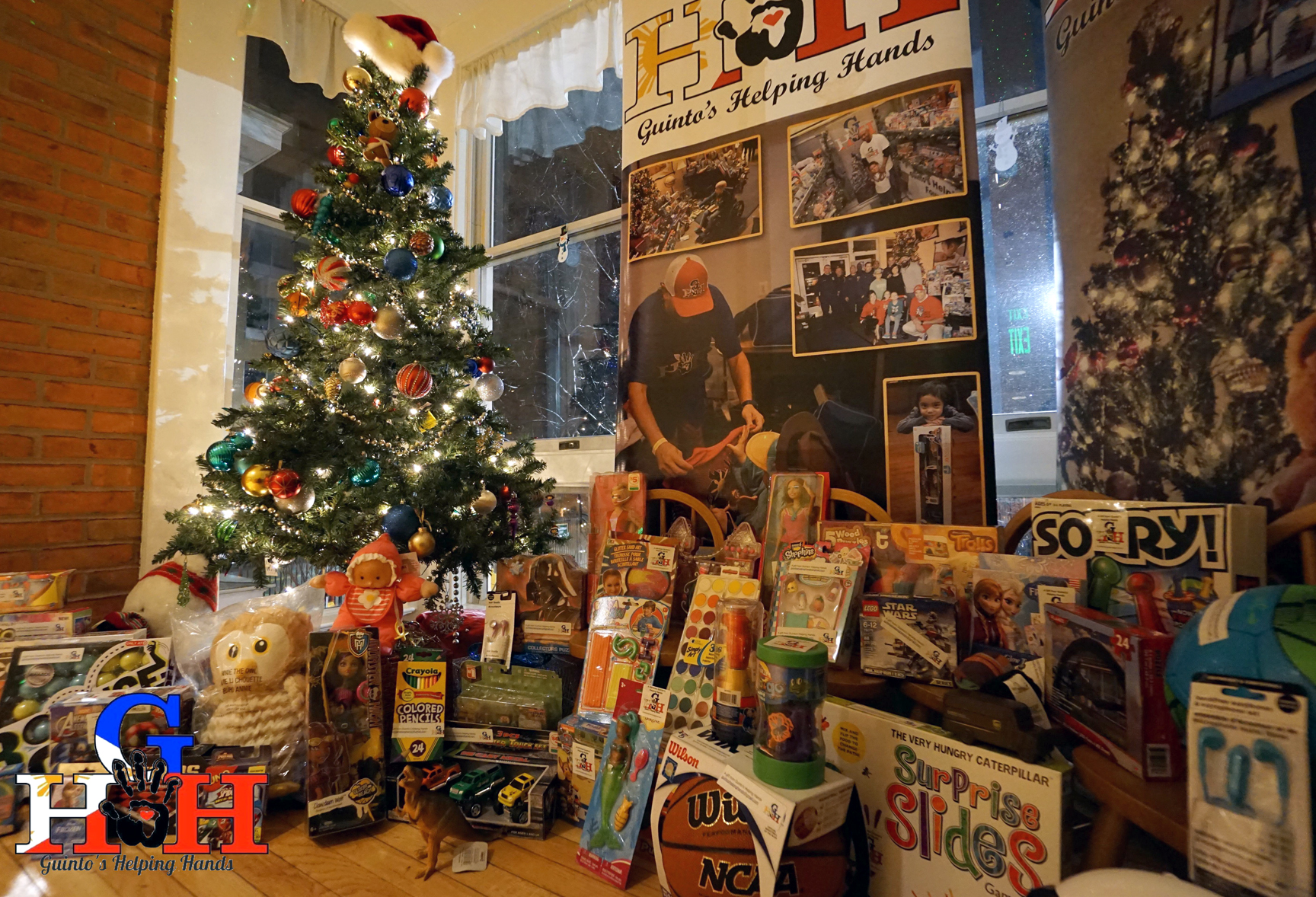 Continued from Main Page –
"The hospital is such a depressing place to be," he said. "I remember the pain – my mom's pain, and my own pain watching her struggle to hold on to life. I do this for my mother. She deserves this. I keep her alive in the work I do."
Founded shortly after his mother's death, Guinto's Helping Hands makes two hospital visits a month, providing sick children and wounded veterans with gifts and staples. Among the hospitals and medical centers on the Helping Hands circuit are Walter Reed National Medical Center, Bethesda, Md.; the Fisher House, Rockville, Md., where family members stay while their loved one undergoes treatment; Kennedy Krieger Institute, Baltimore, Md., where children with developmental disabilities receive care; Baltimore's Ronald McDonald House and Believe in Tomorrow (Johns Hopkins) where families are accommodated while their seriously ill children are receiving treatment.
Guinto has worked for UPS for 24 years and has been a shop steward for nine years.
"In past years, UPS has supported my non-profit organization, but recently that support has somewhat diminished. Still, I know I can count on strong support from my union. The Teamsters get it. When asked, they never fail to step up and show up."
Guinto and his band of Teamster volunteers often show up pushing carts aglow with brilliant Christmas lights and loaded with toys and gifts. He calls them carts of hope. "Something as simple as colored lights changes the atmosphere in an otherwise depressingly sterile place. One kid who, according to his parents, hadn't sat up in days popped right up in bed when he saw the cart. It's amazing to see the glimmer of hope in their eyes."
"I take stuff for the parents too. They often spent 12-13 hours a day at the kid's bedside," explained Guinto, recalling the long days and nights spent by his mother's hospital bedside. "I know how they feel. Giving them a snack or a crossword puzzle and pencil – it's a way of saying to them, we understand."
Although he works year-round seeking charity partners and collecting donations, Brother Guinto can often be found on the streets of Baltimore distributing "survival bags" to the homeless and needy. The bags are filled with snacks and other essential items. "My "Feed Baltimore" project is in line with my mission to lend a helping hand to others," explains Guinto. "Every month we feed 100-150 members of the homeless community."
Delivering packages for UPS may be his full-time job but delivering hope and cheer to others on his own time is Quinto's passion.
"If I won the Mega Millions tomorrow, I'd donate 100 percent of my winnings to be able to do this full time. If I can't impact the world delivering UPS packages, I can deliver hope to those who are desperate for it. Charity doesn't punch a time clock; I do it on my own time. I believe any day you can give back, you should grab the opportunity."