Updated On: Sep 258, 2015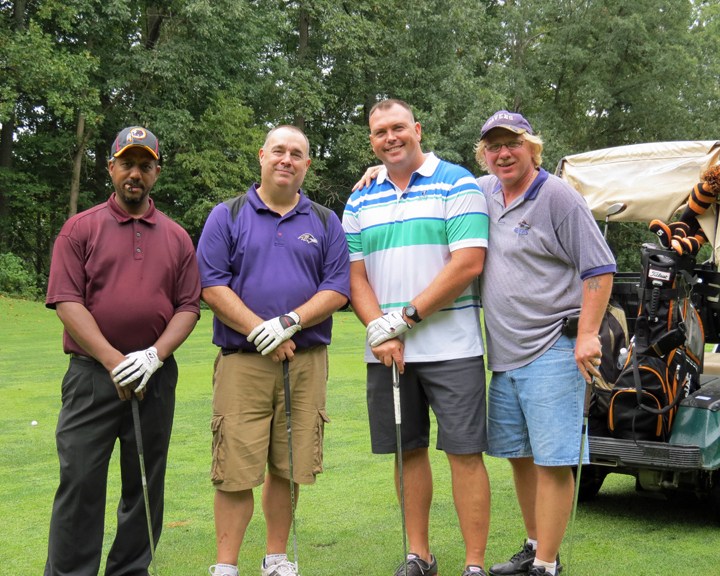 First place team (L-R) Mel Stevens, Scott Vickers, Walker Chapman, and Rob Weckesser
Thirty-five members and retirees participated in Local 355's Fall Golf Outing September 12, 2015 at the Eisenhower Golf Course in Crownsville, Md.
Teams hit the 8:00 a.m. shotgun start, completing the 18-hole course despite cool temperatures and periodic rain showers. Just after noon, participants headed back to the golf club's covered outdoor pavilion to relax with lunch and liquid refreshments.
All participants received a $15 gift certificate to use for Local 355 products.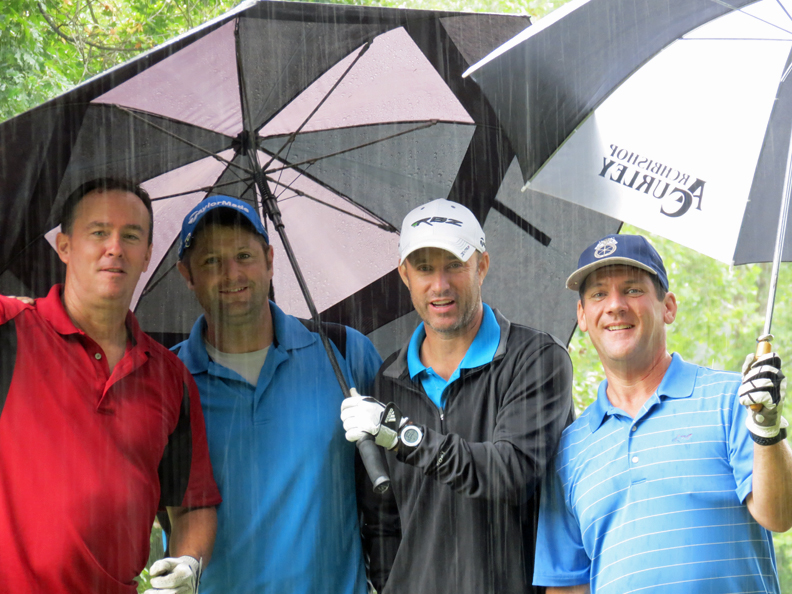 Second Place, right: (UPS)
• Mike Ridgely
• Scott Mandel
• Charlie Huber
• Timothy Duffy
Third Place, below: (UPS)
• Danny Ward
• John Zabka
• Jeff Zulka
• Richard Lowman
Closest to the Pin Winner:
• Tom Zabka, (UPS Feeders/Baltimore)
Longest Drive Winner:
• Walker Chapman, (UPS Freight/Elkridge)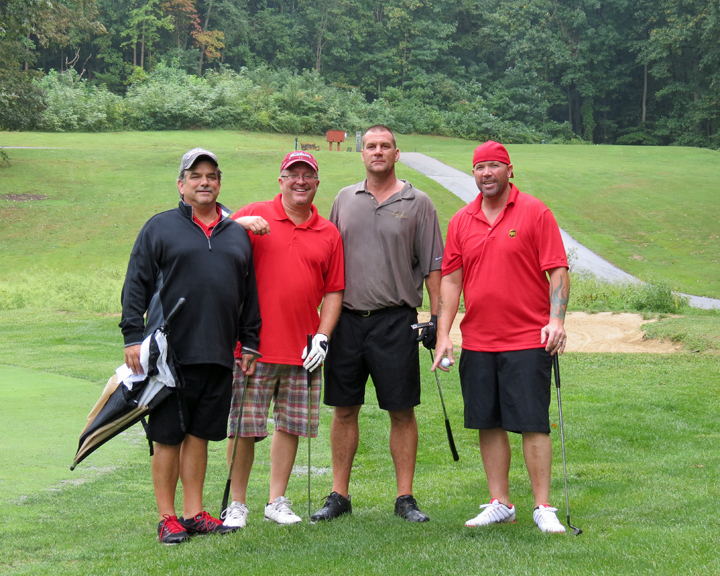 View more photos in the Photo Gallery.