News Items - November 2020
Updated On: Dec 344, 2020
Local 355 Officers, Trustees declared elected to 2021-2023 term
Nov. 2, 2020 | Today was the deadline for nominations, seconds of nominations, and candidates acceptances for Local Union Office to be received by 5 p.m. by the Local Union Secretary-Treasurer. All incumbents were nominated and seconded. As the final number of candidates nominated does not exceed the number of offices to be filled, the candidates are declared elected for the term January 1, 2021, through December 31, 2023.: President, Denis Taylor; Secretary-Treasurer, David White; Vice President, Bill Alexander; Recording Secretary, Mark Garey; Trustees, Janet Genovese, Chris Greene, and Dale Pink. View the official notice here.
Teamsters statement on Biden-Harris victory
Nov. 9, 2020 | The Teamsters congratulate President-elect Biden and Vice President-elect Kamala Harris for their hard-fought victory. This union endorsed it because the Biden-Harris campaign put forward a bold pro-worker agenda that will enhance the ability of hardworking Americans to join together and collectively bargain for better pay and working conditions… Continue reading here. Related: Counting every vote is essential to ensuring democracy.
Covid-19 Update: Hogan issues new restrictions as Md. crosses into 'danger zone'
Nov. 10, 2020 | Gov. Larry Hogan announced today a slew of new restrictions and guidance as Maryland's Covid-19 numbers have surged in the past week amid a nationwide increase in cases. As part of the new measures, effective Wednesday at 5 p.m., jurisdictions must decrease the maximum indoor capacity for restaurants and bars from 75% to 50%. The state health department will also issue advisories. The rising case numbers have already led Baltimore City to take action at the local level, with new restrictions on capacity and gatherings set to take effect in the city on Thursday.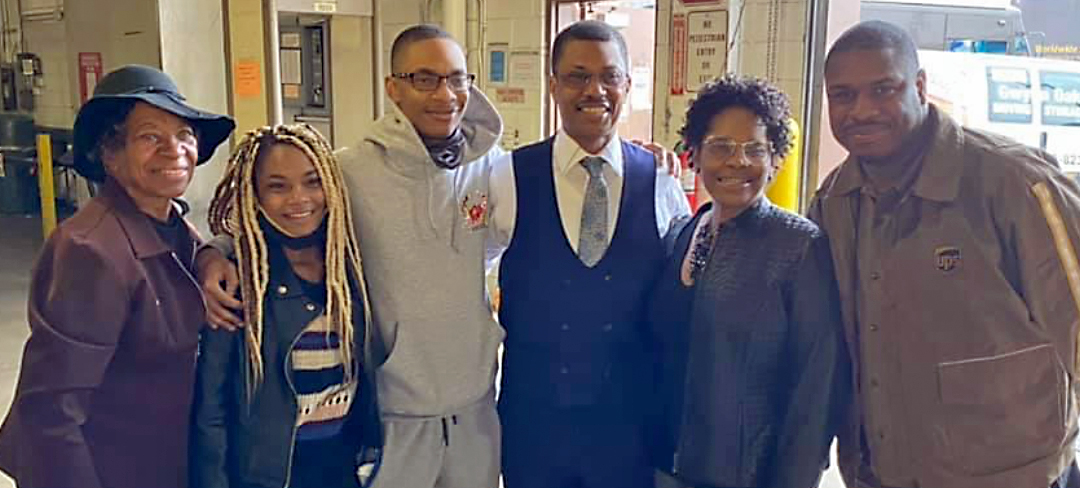 Two long-time UPS members retire
Nov. 11, 2020 | On Friday, Oct. 30, 2020, 27-year veteran Matt Edwards, and 25-year veteran John Speed III, wrapped up their careers as UPS package drivers. Family members and coworkers joined the combined retirement celebration at the Quad Avenue facility in Baltimore. Local 355 Business Agent Mike Petro, their former coworker and shop steward, said Edwards and Speed were role models for other workers. "They were well-liked and consistently came to work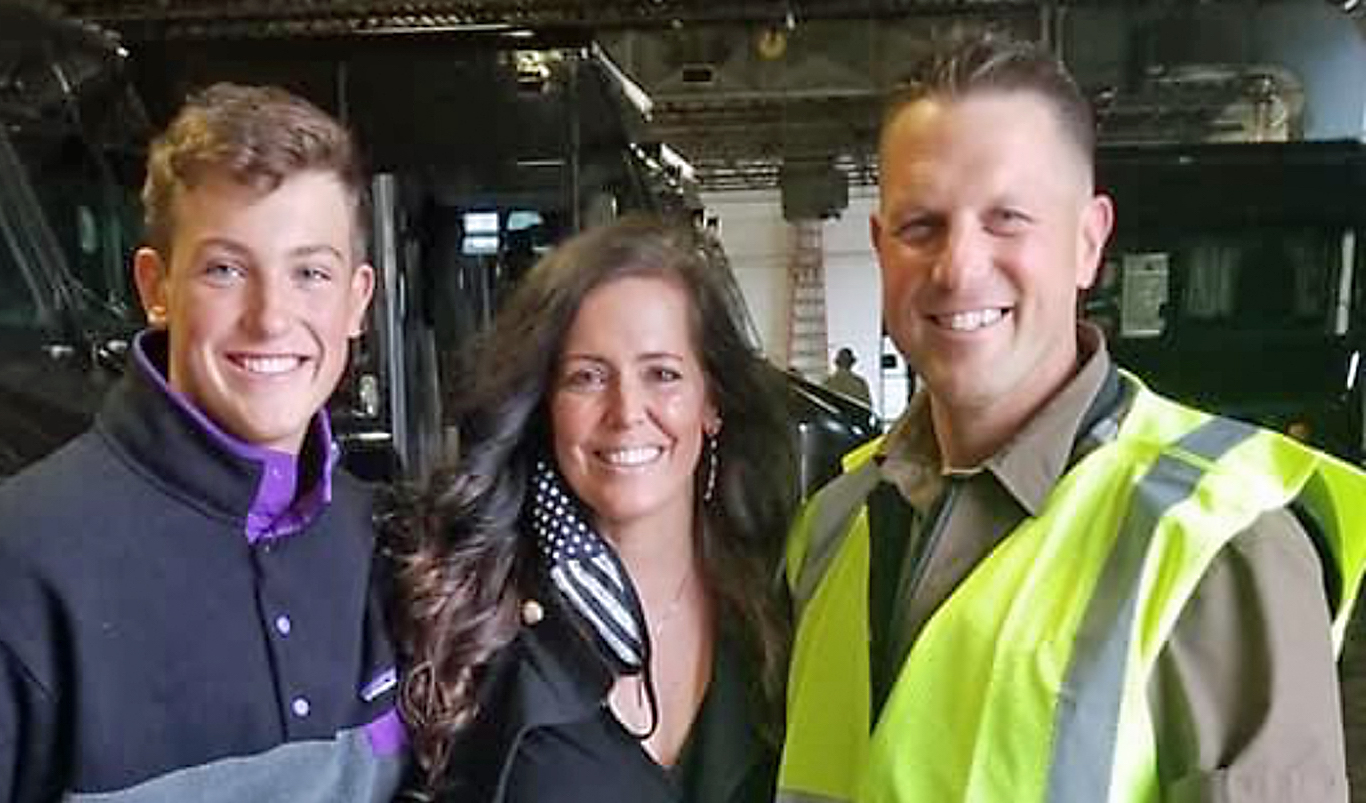 and got the job done with little fanfare. That was good for them, good for the company, and good for the Union." Edwards will continue to operate a home inspection business he shares with his dad. Speed said that, for now, lots of skiing is on his calendar. Photos: Top, John Speed III with (L-R), mom Courtney, daughter Sydney, son Josiah, wife Tanya, and son John IV, a new driver at the Baltimore facility; Left, Matt Edwards with son Robert, and wife Tammy.
Here's a Maryland county-by-county list of new Covid-19 restrictions
Nov. 13, 2020 | With case rates and hospitalization numbers climbing statewide, Maryland's Gov. Hogan tightened coronavirus restrictions. Several jurisdictions have tightened restrictions further. Here's where things stand…
UPS ends ban on beards and natural Black hairstyles
Nov. 13, 2020 | UPS is lifting several of its longstanding strict rules on the personal appearance of its employees who interact with the public -- mostly its army of delivery drivers. The changes loosen the previous strict limits on facial hair, how long men could wear their hair, and hairstyles. The Teamsters praised the change… Continue reading here.
Tips for members & shop stewards posted every Monday
Nov. 16, 2020 | Members, research shows that union membership brings a sense of empowerment that comes with the security of a union contract. Every Monday we offer information and tips to help you learn more about the Union and your role in it. Check out Weekly Tip for Members under the Members Only tab on the left. Are you a new steward? There are a few things you should know if you want to be effective: Learn more at the Weekly Tip for Stewards under the Shop Stewards tab on the left. (Note: If you've forgotten your password, email teamstersjc62@gmail.com for assistance.)
New Podcast Edition: Members power political victory
Nov. 18, 2020 | Listen to the latest edition of the Teamsters Podcast and hear how Teamsters reached out to their fellow members to make sure they voted for pro-worker candidates. Plus, drivers hear from the National Institute for Occupational Safety and Health (NIOSH) about how to keep their trucks clean during the coronavirus pandemic. Listen here.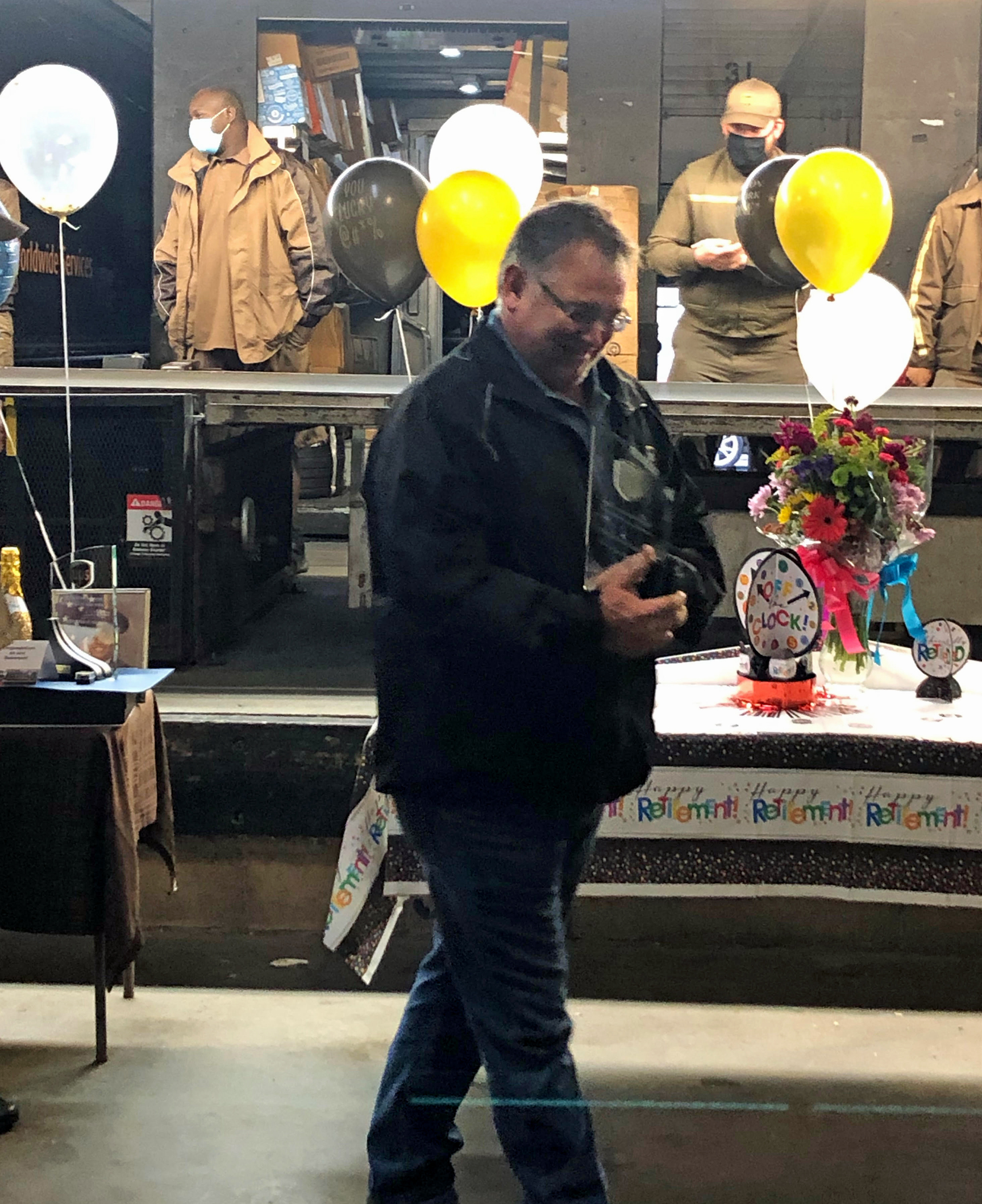 Having fun is their new job: Three UPS members retire
Nov. 19, 2020 | On Friday, Oct. 30, 2020, the UPS hub in Harrington, Delaware was the site of another retirement fete for three Teamster drivers with 99 years combined service with the company. Family, friends, and active and retired UPS Teamsters celebrated Frank Biddle (35 years, right), Ron Harris (33 years, below right), and Michael Taylor (31 years, below left)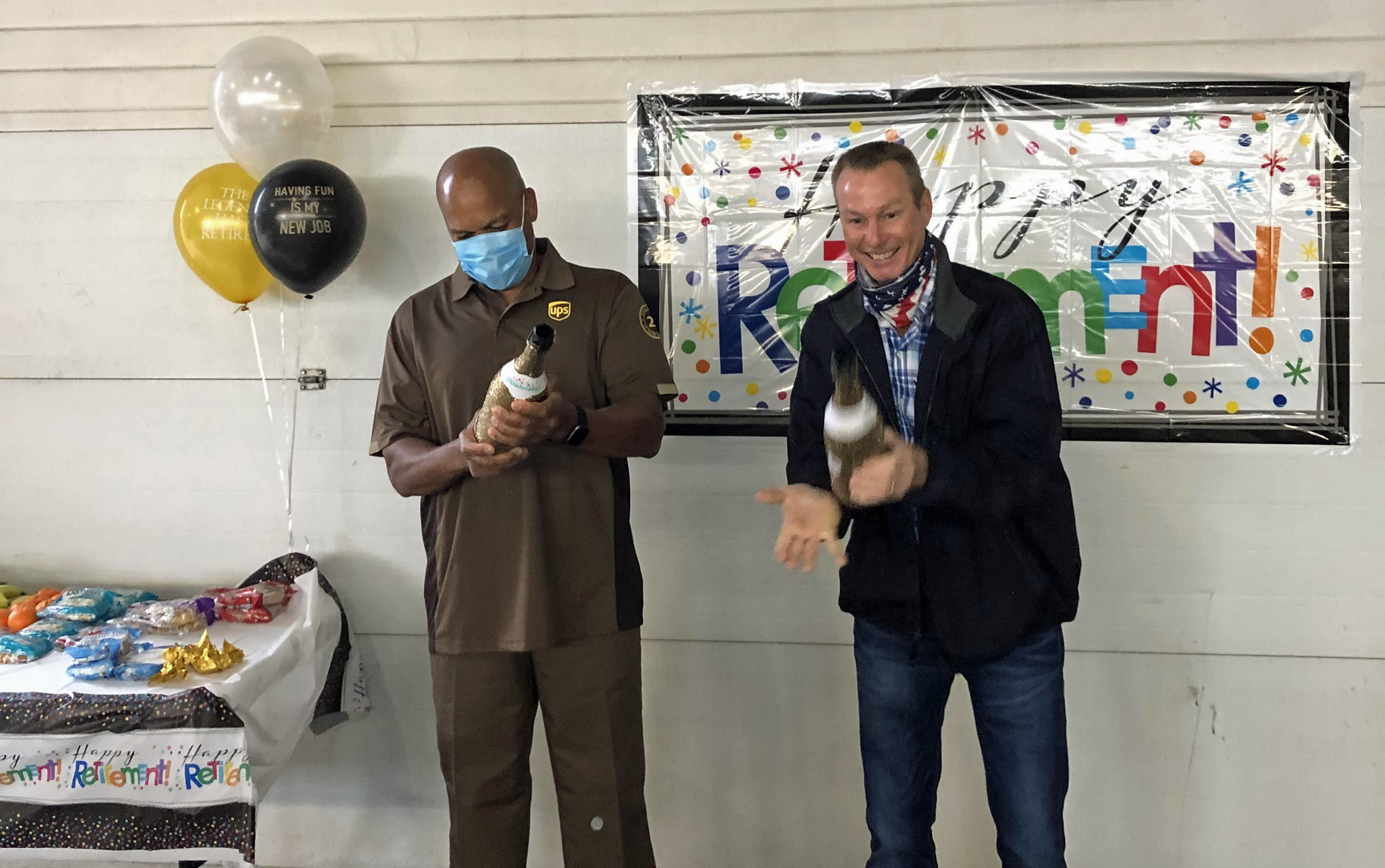 with refreshments and well wishes. Jim Statum, UPS driver (and event coordinator), said Biddle "loves the water" and just bought a new boat. It's not hard to guess what his retirement plans are. Harris likes the outdoors and hunting, and Taylor, who takes pride in his home projects, looks forward to spending time at home with his family, "time he hasn't had for three decades." More photos here.
Bargaining News: Successor contracts approved at Allied Binding, NuStar*
Nov. 25, 2020 | (*Updated Nov. 30 to include Capitol Carbonic.) Members employed at Allied Binding Co. unanimously ratified on Nov. 23, 2020, a new seven-year agreement providing annual wage increases and enrollment in the Teamsters National 401k Savings Plan. Other gains include an increase in the Company's payment to Health Care, plus improvements to the vacation and sick leave language. Also in November, NuStar members approved a new four-year contract that provides annual wage increases of 3.5%, an increase to the night shift differential, and an increase in the pay for working out of classification (supervisory). The contract was retroactive to the Sept. 30, 2020 expiration date. Members at Capitol Carbonic ratified late in November a new three-year contract that includes annual wage increases, night differential, driver's safe-driving bonus, an increase to the pension contribution, and maintenance of H&W. Important to this contract is "bid language" for warehousemen and drivers. Wage increases retroactive to Dec. 31, 2019. Negotiations for new agreements continue at RNDC (Republic National Distributing Co.), and the State of Maryland. Upcoming negotiations: Anne Arundel County.
Hoffa Scholarship Fund now accepting applications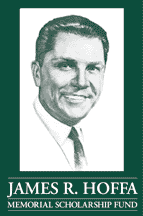 Nov. 30, 2020 | The James R. Hoffa Memorial Scholarship Fund has begun accepting applications for the 2021 award year. The Fund awards financial scholarships to the sons, daughters, and financial dependents of Teamster members. Academic awards in the amount of $1,000 or $10,000 are awarded to eligible high school seniors. Vocational/Training program awards are available ranging from $500 to $2,000. In 2020, $1.2 million in scholarships were awarded. Details on the application process can be found here.