News Items - December 2013
Black Friday protests held at 1,500 Walmart stores; more than 100 arrested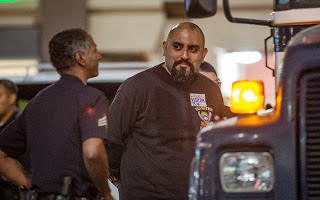 Dec. 2, 2013 | OUR Walmart, the non-union group arguing for labor protections, confirmed that protests were held at 1,500 stores on Black Friday to protest pay and calling for a minimum annual salary of $25,000 and better health care for hourly workers. (The average worker makes $8.81 an hour, forcing many to rely on taxpayer-funded public assistance programs to make ends meet. ) The protests took place in large cities — Chicago, Dallas, Los Angeles, Minneapolis, Philadelphia, Alexandria, Va. and D.C., Boston and Orlando — and stores in smaller cities and towns like Lakeside, Co., Granbury. Tx., and Hyattsville, Md. The company brought in $17b in profits last year. More at CBS News. Related: DC area Walmart workers, community supporters join protests. Also: Walmart's latest lie: "Unions paid $50 to anyone who protested." — Pictured: Brother Gilbert Castillo, IBT Local 396, arrested last month at a Los Angeles protest in support of Walmart workers. More at TeamsterNation.
Buy Made in America (or Canada) this holiday season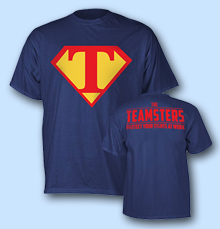 Dec. 3, 2013 | We know we don't have to remind you to shop at Costco, buy-union made beer and ship your holiday packages by UPS. You can also buy union-made Teamster gear at the Teamster Fund store: Teamster Power golf shirts, Teamster flip flops, Teamster earrings, Teamster trailer hitch cover, and our fav – the Teamster Hero T-shirt (shown at right). More ideas for gifts produced by American workers at Teamster Nation. (And don't forget to stop by the Union Hall for Local 355 apparel.)
ABF is closing 30 terminals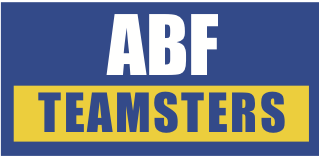 Dec. 6, 2013 | ABF Freight Systems is cutting its number of terminals from 277 to 247. In a "change of operations" filing with the Securities and Exchange Commission, parent company Arkansas Best, said it had already eliminated eight facilities in the second half of this year with the rest still yet to close…The company is in the process of meeting and reviewing the proposed change with all Teamster local unions involved. All of these meetings will be concluded prior to the hearing with the Teamsters about the matter, likely set for next month. Full story at truckinginfo.com.
UPDATE: UPS Freight negotiations
Dec. 7, 2013 | The UPS Freight National Negotiating Committee met with the company earlier this week to discuss outstanding issues that members have identified as concerns. Another meeting is expected soon as both sides work toward an agreement that can be brought to the membership for a vote.
Teamster Local Union leaders approve holding member vote on YRCW proposal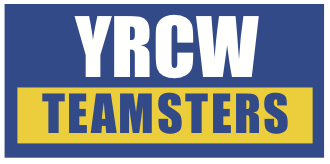 Dec. 7, 2013 | Leaders today from Teamster local unions that represent members at YRC Worldwide, Inc. (YRCW) approved providing their members the ability to vote on the company's proposed changes to the current Memorandum of Understanding (MOU). The company is proposing to extend and modify the current restructuring agreement from March 31, 2015, when it is scheduled to expire, until March 31, 2019...Ballots are tentatively scheduled to be mailed on or about December 10 and will be counted on or about January 8, 2014. More info here.
Jack Cooper purchase of Allied scheduled for Dec. 27
Dec. 12, 2013 | As we have previously reported, the sale of most of Allied Systems Holdings' assets to Jack Cooper was approved by the court in September, gained anti-trust approval in November and is now scheduled to be finalized on Friday, December 27 (not December 13 as was originally reported). It is important for Teamsters working at Allied to know that Allied will remain the employer of record and business at its facilities should continue uninterrupted through Friday, December 27. The IBT will continue to provide updates on the bankruptcy process and business integration issues as they become available. Check here for updates.
Hoffa: Detroit bankruptcy doesn't change pension obligations
Dec. 13, 2013 | The effects of the judgment are dire for Detroit municipal government retirees, and the precedent that such a decision sets cannot be overlooked. A spokesman for the Detroit Police and Fire Retirement System told The New York Times that if it could happen in Michigan it could happen anywhere. "If this ruling is upheld, this is the canary in a coal mine for protected pension benefits across the country," he said. "They're gone."… That cannot be allowed to happen. Read General President Hoffa's commentary here.
Teamster daughter designs snowman necktie to benefit sick children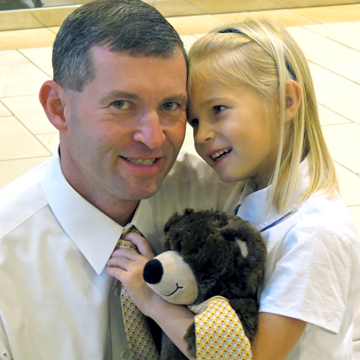 Dec. 16, 2013 | Last summer, Bridget Diveley, daughter of UPS package driver Scott Diveley, was invited to submit a drawing of her favorite Christmas thing for the annual Miracle Tie Collection, a partnership between Johns Hopkins Children Center and Baltimore-based men's retailer, Jos. A. Bank. Her snowman is among 12 of this season's creations designed by young patients at the Johns Hopkins Children Center. You can buy one of Bridget's Miracle Ties at any Jos. A. Bank store, or purchase online where they are currently on sale. Photos and more information at 355 News.
LU 355 retirees deck the hall with Christmas trimmings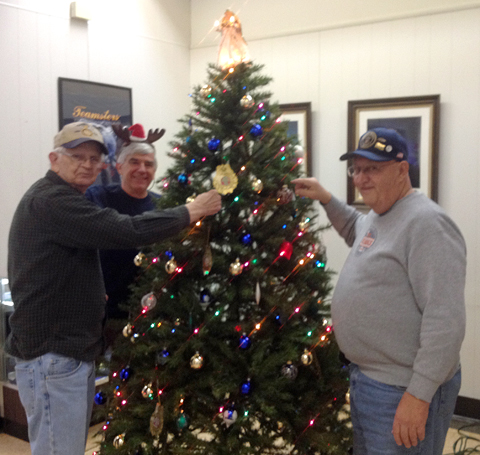 Dec. 17, 2013 | Every Tuesday morning, members of Local 355's Association of Retired Members (A.R.M.) arrive at the Baltimore union hall, armed with a couple dozen donuts and a sometimes-ambitious plan for the day. Some days the plan might include cutting the lawn and cleaning up the grounds or replacing fluorescent tubes in the offices or setting up the hall for the monthly membership meeting. And every year on the first Tuesday after Thanksgiving, a crew of them show up to set up our Christmas tree and decorate the lobby. This year, Lester Evans, A.R.M. trustee Tom Miskimon, and A.R.M. Vice President Joe Reichert (pictured left to right) had additional assistance from Ed Jackson, Charlie Stevens, Johnnie Hynes, and Ray Bularz. "A heart-felt thanks and a Merry Christmas to the Tuesday retirees who volunteer their help in the maintenance of this building and its property," said Business Agent Chip Elgert.
Teamsters urge dialogue, caution around Sysco/US Foods deal
Dec. 17, 2013 | Sysco's acquisition of US Foods announced last week raises serious concerns for workers, stakeholders and customers as the combined company becomes the country's largest institutional/restaurant food service provider. General President Jim Hoffa, called on Sysco and US Foods to begin a national dialogue immediately with stakeholders to ensure a successful transaction. "Sysco and US Foods should sit down now with stakeholders – including labor – to build a company that supports workers, protects customers and receives the government's blessing," Hoffa said. "Taking the high road now, by choosing a strategic partnership with its workers and their representatives, could improve the company's competitive performance." Continue reading at teamsters.org
Local Union Officers, Trustees attend Joint Council-sponsored training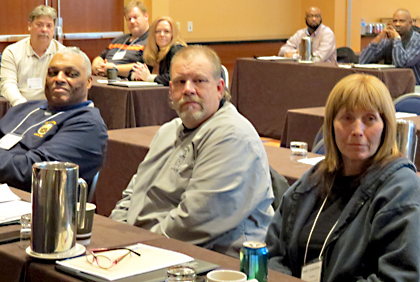 Dec. 18, 2013 | Local 355's top elected officials joined their Teamsters Joint Council 62 counterparts for a weekend training session in Baltimore recently that included a review of recent information on the complex Affordable Care Act (ACA) law and its impact on collective bargaining, and an overview and discussion period on the rapidly changing demographics of our Union. Read more here. Photo: L-R, Vice President Ervin Williams, and Trustees Ed Mulford and Janet Genovese.
Teamster-backed D.C. taxi drivers achieve major victory
Dec. 20, 2013 | Due to the strength and unity of the Washington, D.C. Taxi Operators Association, affiliated with Teamsters 922, the Washington, D.C. government has extended the passenger-console deadline from Dec. 1, 2013 to Jan. 15, 2014…On Oct. 29, more than 1,000 drivers met to form their association. Since that time, the association has stood with drivers who are seeking more input into the rules and regulations imposed by the city. Read more about their victory at teamsters.org.