News Items - December 2020
Truckers may be among the first to get the Covid vaccine
Dec. 1, 2020 | Truck drivers and other workers in critical and essential jobs could be the earliest people to receive COVID-19 vaccinations as several major pharmaceutical companies begin working with major transportation firms to deliver the vaccines. More at Transport Topics
Hoffa: The Teamsters will help Biden protect workers
Dec. 2, 2020 | For more than 18 months, the Teamsters worked hard in key states like Michigan to get a pro-worker president elected. So the union was delighted when Joe Biden emerged victorious and looks forward to his swearing in as the 46th president next month. President-elect Biden and Vice President-elect Kamala Harris are committed to moving forward on an agenda that prioritizes working Americans, both on the job and in their golden years after work is done… Teamsters
Members, Teamster stories are needed!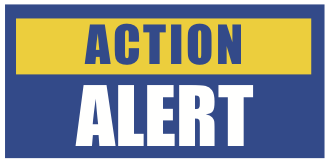 Dec. 7, 2020 | A House Ways and Means Committee round table discussion is scheduled this Wednesday, Dec. 9th, to address the ways that frontline workers needs during the COVID pandemic. We want to make sure Teamster voices and Teamster stories are heard. How has the COVID public health crisis and recession impacted you and your work? What do you need to feel safer in your work environment? To upload your COVID stories, use this link for video (90 seconds or less), or this link for a written response. It's easy! Do it today! Note: If you have problems submitting your testimony, you may also email it to TDoyle@teamster.org
How UPS is preparing to ship and deliver COVID-19 vaccine
Dec. 9, 2020 | UPS will be the primary distributor of the Pfizer COVID-19 vaccine when it becomes available. Kate Gutmann, senior vice president of UPS' health care and science unit, describes how UPS is preparing for the rollout: Watch the interview on the TODAY Show
Update from Passenger Transportation Division
Dec. 10, 2020 | Director Rick Middleton reports: "2020 hasn't been anyone's idea of a good time, but there's good news on the horizon. A vaccine is within reach and it's likely that by this time next year, student transportation and other transportation services that have been disrupted by the pandemic will be back in full swing all across the country. In the meantime, we haven't taken a break from building Teamster power. In spite of the pandemic, we've had a number of organizing and contract victories... Continue reading here
Teamsters to play key role in distribution of COVID-19 vaccine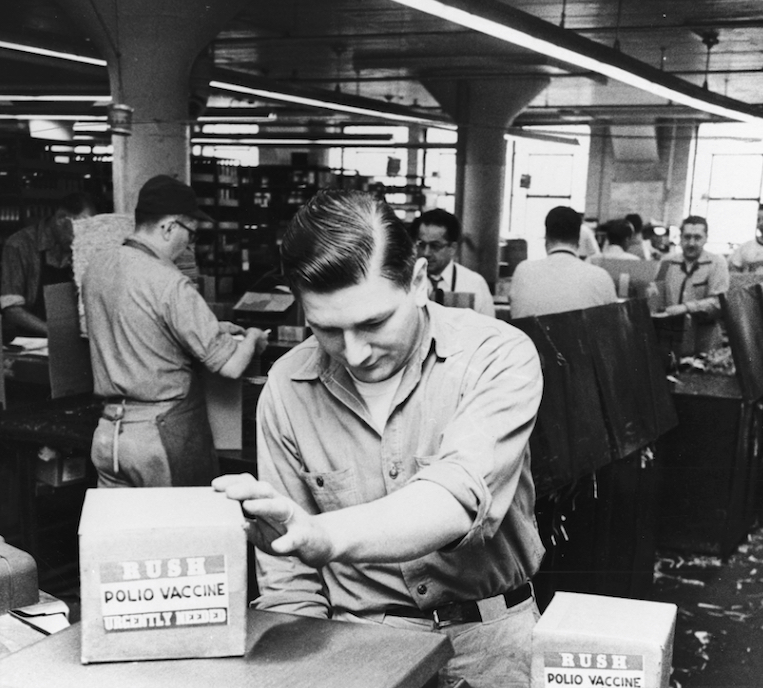 Dec. 11, 2020 | In 1955, Teamsters (left) aided in rushing the new life-saving Polio vaccine throughout the nation within days when it was made available. Today, Teamsters will again play an essential role in the delivery of a life-saving vaccine. Distribution giant UPS, the single largest employer in the Teamsters Union, and it's rival, FedEx, are "ready and prepared" to deliver 660 million Covid-19 vaccine doses nationwide. (The vaccine requires two doses per person.) UPS is also shipping vaccine kits that include syringes, mixing vials and fluid, personal protective equipment, and instructions for administering the vaccine. Nationally, the Teamsters represent more than 260,000 package and freight workers. More than 3,500 of them are members of Local 355 in Baltimore, Local 453 in Cumberland, and Local 992 in Hagerstown. Additionally, Local 355 represents workers at dry ice manufacturer Capitol Carbonic in Baltimore. Members there are making and distributing dry ice pellets needed to keep the Pfizer vaccine at its required sub-zero temperature of -70 Celsius. Watch the video here
Teamster Local 391 member makes UPS' first delivery of COVID-19 vaccine
Dec. 14, 2020 | When a Teamster Local 391 member headed to work today, he had no idea he was about to make history. The driver, Danny P., who has been a Teamster for nearly four years, delivered the first batch of the COVID-19 vaccine at about 7:20 a.m. today to the Wake Forest Baptist Medical Center in Winston-Salem, North Carolina. NBC TV's Today show reported that it was UPS' first vaccine delivery in the nation. Continue reading here.
New podcast provides info on applying for Hoffa scholarship
Dec. 16, 2020 | Listen here for the latest edition of the Teamsters Podcast to hear how children of Teamsters can apply to the James R. Hoffa Scholarship to help cover college and vocational education costs. Two 2020 Hoffa Memorial academic scholarships were awarded to students of Local 355 members: Shelby Jones, daughter of David Jones (UPS) received a $1,000 award. Shelby is attending George Mason University in Virginia, majoring in Public Health. Natalie Thomas, daughter of Michael G. Thomas (UPS) received a $10,000 award. Natalie is pursuing a double major in Journalism and Politics at New York University. You'll learn more about these young women in our next Local 355 newsletter. Listen to the podcast then download the JRHMS application here.
Hogan declares Christmas Eve a state holiday, agrees to scheduled raises for unionized state workers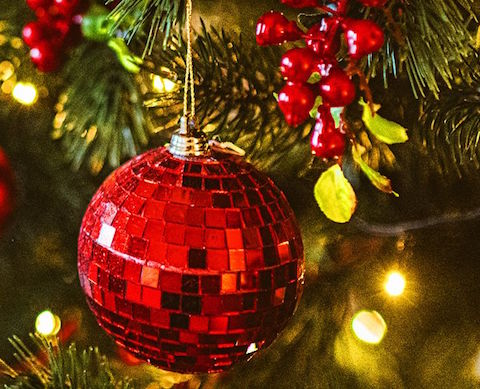 Dec. 17, 2020 | Maryland's Gov. Larry Hogan yesterday declared Dec. 24 a state holiday. The state's government agencies and offices will be closed. "In addition, I'm pleased that our revenue projections have improved enough for us to be able to fulfill our commitments to state employees." (Full statement here.) Unionized workers will receive a contractual 2% cost of living increase. "We're pleased with the revenue report giving the governor the opportunity to fulfill the state's obligation to our members," said Marcus Smith, Local 355 business agent for Teamster state workers. "It is key to continuing our bargaining relationship with the governor's office in the current political climate."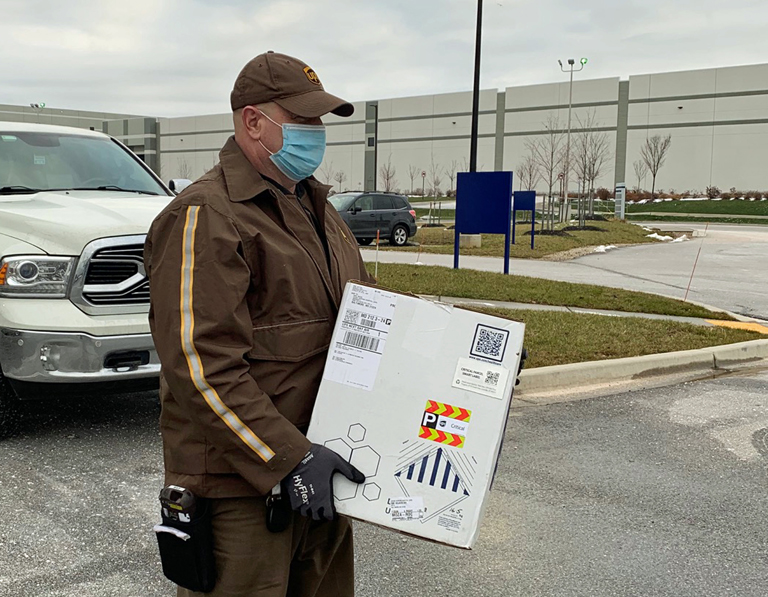 UPS, FedEx mobilize to deliver Moderna COVID vaccine
Dec. 21, 2020 | In a repeat of last week's schedule for the first release of Pfizer Inc.'s vaccine, UPS and FedEx trucks began rolling out of distribution centers on Sunday with boxes of vaccine packed in dry ice. Dosing sites began receiving vaccines on Monday. Most shipments will head to airports to be transferred to UPS and FedEx aircraft for carriage to their respective package hubs in Memphis, Tennessee, and Louisville, Kentucky. The shipments will then be rerouted on trucks and cargo planes heading to locations across the country. After being sorted again at local terminals, package vans to deliver the vaccine to local dosing centers… Freightwaves Photo/Teamster Local 355 UPS package driver John Guilta (Quad Ave., Baltimore) delivered Pfizer COVID-19 vaccines on Thursday, Dec. 18, 2020, to Johns Hopkins Hospital. Guilta has been a UPS driver for 34 years.