Teamsters say they're organizing an Amazon union in Iowa
Mar. 2, 2021 | A unionization effort is underway among employees of Amazon.com's Iowa warehouses, with organizers threatening a strike. International Brotherhood of Teamsters Local 238 Organizing Director Buzz Malone said Friday that he has been recruiting workers to organize since November. He said the union has approached "400 to 500" current or former employees, primarily tied to Amazon's distribution centers in Grimes and Iowa City… Continue reading
Tell your Senators - Protect our pensions now!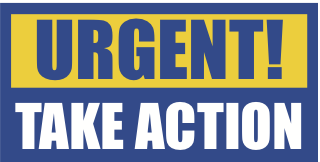 Mar. 2, 2021 | For years we've fought for a solution to the looming pension crisis. Thanks to the continued efforts by Teamster members, retirees, and families, last week, the House passed the COVID relief bill with a solution to save our pensions. Now we need to push a little bit more: The Senate is scheduled to vote this week, and President Biden has pledged to sign the bill. Take two minutes and send a message to your Senator and help us deliver on the promise to Build Back Stronger.
Contract extended one year at Dow Jones
Mar. 3, 2021 | On February 25, 2021, Teamster Local 355 pressmen at Dow Jones and Company, Silver Spring, Md., ratified a one-year contract extension that included a signing bonus. The new term will run through February 28, 2022.
Hoffa: House vote on policing legislation is necessary step toward justice
Mar. 5, 2021 | "For too long, communities of color have found themselves unfairly targeted by some in law enforcement. Excessive force is used in too many cases. That needs to stop, and will, when this legislation becomes law…For more than a century, the Teamsters have stood up for equality in the workplace. But that can't stop at the job site. This union supports comprehensive reform that protects the rights of people of color to equal justice under the law while also allowing the vast majority of those in law enforcement who do their jobs well to continue to do so…" Full statement at Teamsters
Biden expected to sign LTL driver pension relief package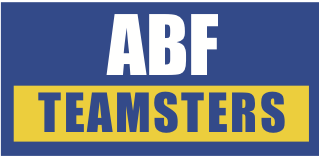 Mar. 8, 2021 | Legislation bailing out financially troubled multiemployer pension plans – including a plan covering thousands of employees and retirees from LTL carriers Yellow and ABF Freight – could be signed into law by President Joe Biden as early as this week. The Butch Lewis Pension Plan Relief Act of 2021 was included in the $1.9 trillion COVID-19 rescue package that was approved on Saturday by the U.S. Senate along party lines. Sources contacted by FreightWaves noted that the pension relief portion of the package made it through the Senate relatively unscathed, so it will likely remain intact when it reaches the White House… FreightWaves
Hoffa: House passage of PRO Act will ease union organizing for US workers
Mar. 10, 2021 | "Teamsters General President Jim Hoffa on the House's approval of legislation today that would comprehensively update the National Labor Relations Act (NLRA) to benefit workers: "In approving the Protecting the Right to Organize (PRO) Act, the House agreed to restore fairness to the economy at a time when the coronavirus pandemic has exacerbated income inequality, stifling the ability of far too many hardworking Americans to earn a decent wage that allows them to support their families…" Full statement at Teamsters
Teamsters celebrate passage of COVID-19 stimulus bill delivering pension relief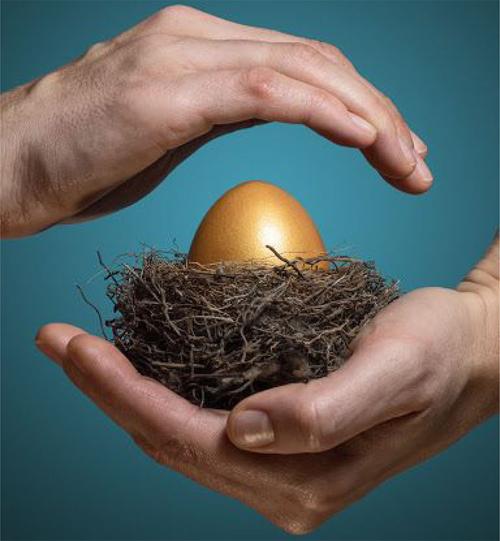 Mar. 11, 2021 | Update: Biden delivers on Teamsters' pension priorities in signing American Rescue Plan The Teamsters are euphoric about the $1.9 trillion American Rescue Plan (ARP) clearing its final legislative hurdle in the House [yesterday], ensuring more than 1 million U.S. workers and retirees in struggling multiemployer pension plans will receive the nest eggs they were promised while other Americans hit hard by the global pandemic get the help they need.
New on Teamsters Podcast: Promises made - promises kept
Mar. 12, 2021 | Listen to this special edition of the Teamsters Podcast and hear how President Biden and Congress delivered pension relief to more than one million Americans after years of lobbying on the issue by the Teamsters.
Baltimore Sun deal may be off as Md. businessman looks to buy all of Tribune Publishing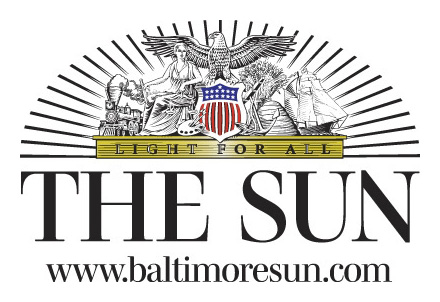 Mar. 15, 2021 | A deal for a nonprofit backed by a Maryland businessman to buy The Baltimore Sun and its affiliates may be off — or at least stalled. According to a report in The New York Times, negotiations for Steward Bainum Jr. to acquire Baltimore Sun Media from Alden Global Capital "has run into complications." Bainum may be organizing a competing bid for all of Tribune Publishing… Baltimore Sun
Democrats saved union pensions after Hoffa's long campaign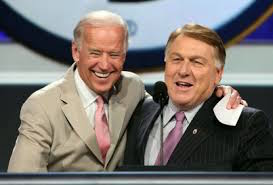 Mar. 17, 2021 | No one knows better that elections have consequences than labor union leaders, who secured an $83 billion pension-fund bailout in President Joe Biden's American Rescue Plan Act. "Without Joe Biden winning, and we won the two Senate seats in Georgia and we were able to do reconciliation, none of this would've happened," James P. Hoffa, the general president of the International Brotherhood of Teamsters, said in a telephone interview with NBC News
Will Baltimore Sun buyer Stewart Bainum go all in?
Mar. 17, 2021 | A New York Times report Sunday evening is likely raising hopes in Tribune Publishing newsrooms that an impending takeover by hedge fund Alden Global Capital can be averted. In an anonymously sourced story, the Times suggests that Stewart Bainum Jr., who has agreed to buy The Baltimore Sun for $65 million, may be putting together a bid for all 10 of the company's papers. That's possible, but not all that likely… Poynter Institute Media Business Analysis
Md. to open vaccine eligibility to Phase 2 in waves starting Tuesday
Mar. 18, 2021 | Beginning Tuesday, COVID-19 vaccinations will be open to all Marylanders 60 and older, who can already preregister for appointments at Maryland's mass vaccination clinics on the phone or online, reports The Baltimore Sun. The rollout will expand starting March 30 to include all residents over the age of 16 who have underlying medical conditions that increase the risk for severe COVID-19 illness, and on April 13 for anyone 55 and up or who are essential construction, food services, utilities, transportation, financial and IT workers, among other critical industries. By April 27, all Marylanders 16 and older will be eligible.
UPS Freight releases important information about proposed sale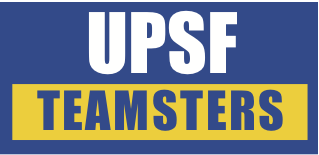 Mar. 19, 2021 | UPS Freight responds to frequently asked questions from Teamsters employees regarding the sale of the company to Montreal-based TFI International. Read it here.
Union condemns uptick in violence against Asian-Americans
Mar. 22, 2021 | The Teamsters are condemning the ongoing spate of violence targeting the Asian community since the outbreak of the COVID-19 pandemic, which came to a head earlier this week in a series of shootings in the Atlanta area that took the lives of eight people, including six women of Asian descent. "The coronavirus has tested the resolve of the American people," Teamsters General President Jim Hoffa said. "But it should in no way be used as an excuse for violent actions taken against anyone living in this country, no matter what their background… Continue reading
New on Teamsters Podcast: The 411 on the COVID-19 vaccine
Mar. 24, 2021 | Listen to the latest edition to hear how the union's Safety and Health Department is educating the membership on the need to receive the COVID-19 vaccination.
Bainum hopes to offer $650M for Sun parent, Tribune Publishing
Mar. 25, 2021 | Maryland business executive Stewart Bainum Jr. wants to purchase Tribune Publishing Co. for $650 million — 10 times the amount he agreed last month to pay for one of its newspapers, the Baltimore Sun. It's an effort to edge out an already agreed-upon $630 million offer for Tribune from Alden Global Capital, an investment fund known for acquiring and slashing newspaper operations… Continue reading
Swiss billionaire teams up with Bainum to acquire Sun, Tribune
Mar. 29, 2021 | An octogenarian Swiss billionaire who has donated hundreds of millions to environmental causes has entered the bidding for Tribune Publishing, the New York Times reported Saturday afternoon. Hansjörg Wyss, 85, the former CEO of medical device manufacturer Synthes, told the Times Friday that he had agreed to join with Maryland hotelier Stewart W. Bainum Jr.'s previous effort to buy Tribune, an offer that could upend Alden's plan to take full ownership of the company… Crain's Chicago Business
UPS Freight Update: Pension issues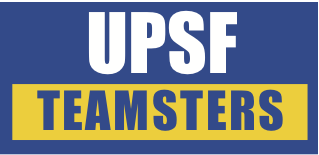 Mar. 29, 2021 | Information has been received from UPS Freight concerning pension issues, reports Kris Taylor, UPS Freight Coordinator, Teamsters Package Division. Read the update Taylor sent today to all Teamster local unions representing UPS Freight members.