UPS members lend Helping Hands
Updated On: Apr 102, 2017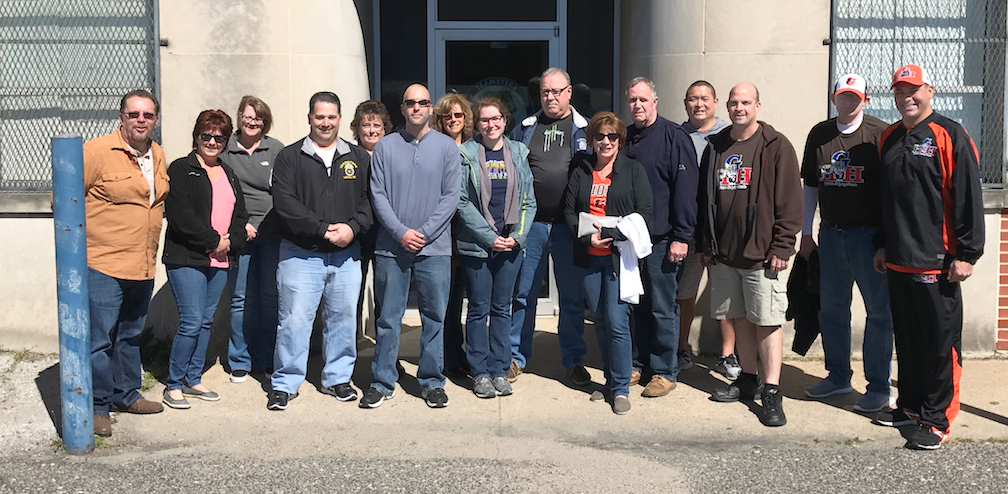 Local 355 GHH volunteers (L-R): Joe Glos, Kim Glos, Gina Brown, Mike Petro, Sue Alexander, Don Hamre, Lisa Taylor, Valerie Taylor, Denis Taylor, Trish White, Dave White, Tim Seto, Jim Zangrilli, Phil Vacek, and Felix Guinto.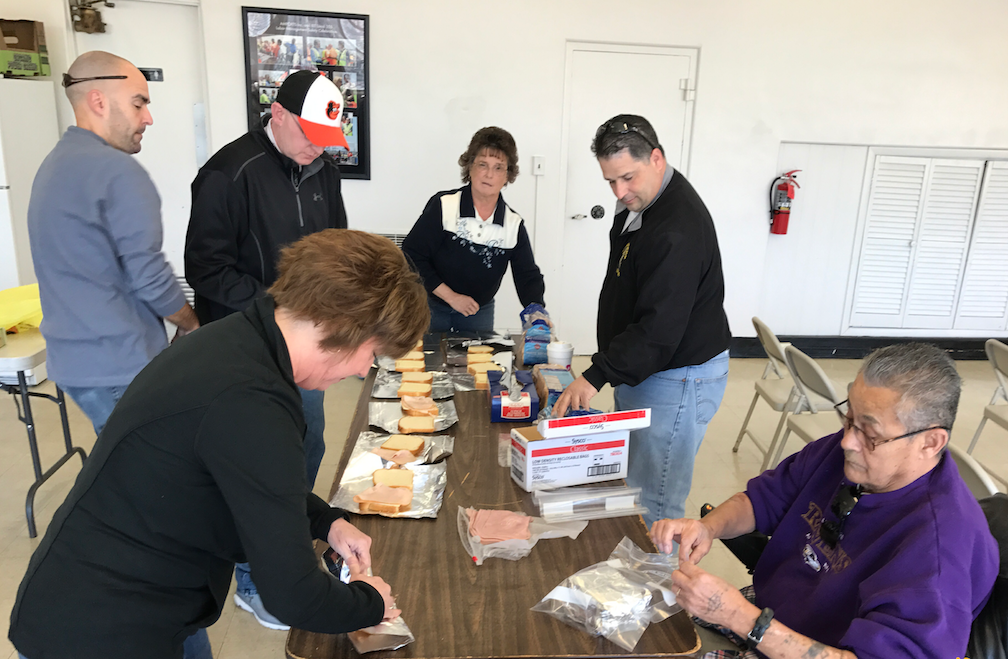 Apr. 12, 2017 | Last weekend Local 355 UPS workers, accompanied by their family and friends, volunteered time with Quinto's Helping Hands (GHH) to help feed Baltimore's homeless. Local 355 member and UPS driver, Felix Guinto, is founder and CEO of the charity organization whose primary mission is to provide children's hospitals from Maryland to Nevada with gifts and toys during the holiday seasons that they may comfort children during their healing process.
As busy as he is in seeking charity partners and collecting donations, he admits to being "a little bored. I wanted to do something different and helping Baltimore's needy is in line with my mission to lend a helping hand to others," explained Guinto. So on Saturday, volunteers converged on the Local hall in Baltimore to prepare sandwiches and fill survival bags with snacks and other essential items to hand out to hungry folks at Baltimore's St. Vincent de Paul Church, the oldest Catholic parish in the city.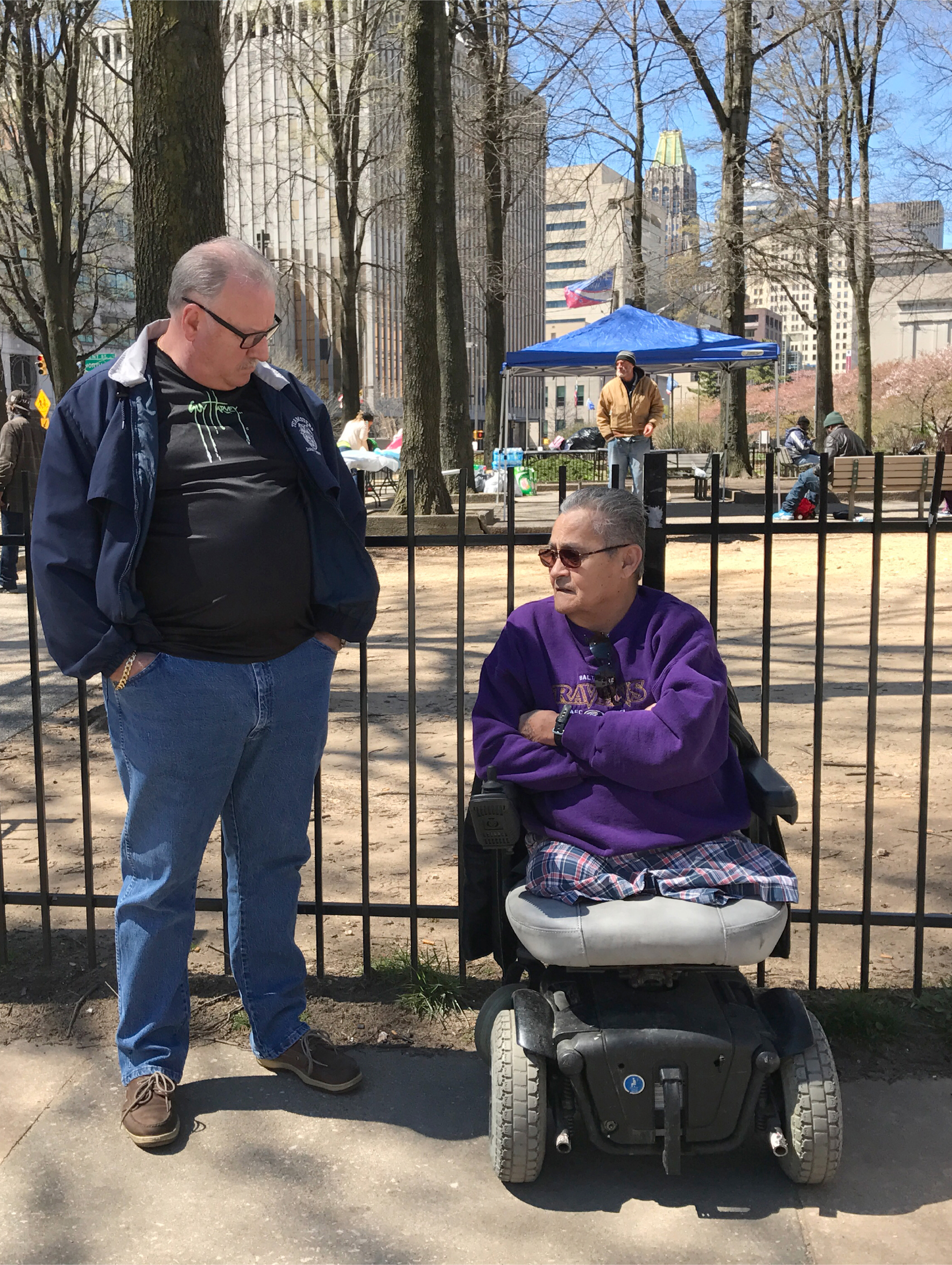 Guinto is a 22-year UPS employee and has been a shop steward for eight years. "In past years, UPS has supported my non-profit organization, but recently that support has somewhat diminished. Still, I know I can count on strong support from my union. When asked, the Teamsters never fail to step up and show up."
Check out Guinto's Helping Hands for volunteer information.
Above right: Volunteers make sandwiches.
Left: Local 355 President Denis Taylor talks with the elder Felix Guinto.