News Items – February 2018
Progress made during second week of negotiations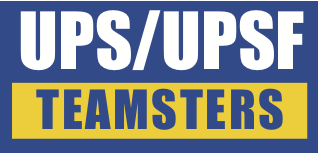 Feb. 1, 2018 | The Teamsters National UPS Negotiating Committee has made progress on a variety of issues as the second week of contract negotiations with UPS wrapped up today. "We are still early in the negotiations, but we are pleased to report that we made progress on a number of non-economic issues," said Denis Taylor, Director of the Teamsters Package Division and Co-Chairman of the National UPS Negotiating Committee. "This week gives us momentum as we prepare for the next round of negotiations later this month." Among other issues, the following were on the table this week… Teamsters
Tentative agreement reached for new 5-year contract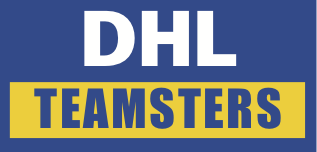 Feb. 1, 2018 | The Teamsters Union and DHL Express have reached a tentative, five-year agreement and leaders of local unions will meet Friday, Feb. 9 to review the proposal. Upon ratification, the contract will be retroactive to April 1, 2017 when the current contract expired. For the latest information, visit the Teamsters Express Division page and click on the DHL contract update button.
Progress slow this week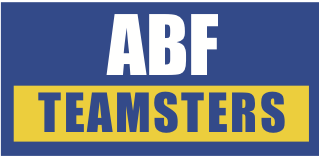 Feb. 2, 2018 | The second weekly round of bargaining with ABF Freight took place this week for a new collective bargaining agreement to succeed the ABF NMFA that is set to expire on March 31. Unfortunately not a lot of progress was achieved. The Teamsters National Freight Industry Negotiating Committee (TNFINC) has made clear that it wants to reach a new agreement but that any agreement will, among other things, need to address: the restoration of the vacation week that was given up last contract; better protections for road drivers from loss of work due to purchased transportation; protection of health and welfare and pension benefits; and reasonable wage increases... Read more here.
Child care tax credit increase for working parents proposed in Maryland
Feb. 5, 2018 | For the first time in more than 15 years, the little-known child care subsidy is getting election-year attention from politicians in Annapolis. A proposal introduced last month would extend access to a child care tax credit to families that earn $150,000 a year, up from the current cap of $50,000, set in 2001... The proposal to increase the subsidy voucher has strong support in the state Senate, where 32 senators have sponsored the measure — eight more than required for passage… Baltimore Sun

Joint Council 62 Executive Board: (L-R) Trustee Lawrence Geho (President, Local 888); Vice President Sean Cedenio (Secretary-Treasurer/Principal Officer, Local 570); Trustee Tom Krause (Secretary-Treasurer/Principal Officer, Local 992); Secretary-Treasurer Larry Wolfe (President, Local 453); President Denis Taylor (President, Local 355); Recording Secretary Dave White (Secretary-Treasurer, Local 355); Trustee Richard Brown (President, Local 570)
Joint Council 62 officers, trustees elected to another term
Feb. 6, 2018 | In January Joint Council 62 held nominations for its 2018-2021 term. Local 355 Vice President Bill Alexander conducted the nominations. The incumbents were nominated and unanimously re-elected. The Council, comprised of Teamster leaders from around our region, allows participating Locals to pool resources to address issues of common interest and coordinate bargaining and organizing efforts. Teamster Joint Council 62 is comprised of Local Union 355 (Baltimore), Local Union 453 (Cumberland), Local Union 570 (Baltimore), Local Union 888 (Baltimore Sun), and Local Union 992 (Hagerstown).
Teamsters support bipartisan Congressional committee to solve pension crisis
Feb. 8, 2018 | The Teamsters Union applauds today's announcement of the formation of a bipartisan, House-Senate Joint Select Committee to find a solution to the nation's growing pension crisis which could threaten the retirement security of as many as 1.5 million active and retired workers. The committee, which will be comprised of six senators and six members of the House evenly divided by party, will work toward reporting a bill to solve the pension crisis… Teamsters
Piedmont Airlines steward to members: 'Help us help you'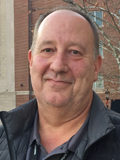 Feb. 8, 2018 | Veteran steward Stephen Kennedy admits to being worried about the union's future at Piedmont. "I think our youngest member is 18 or 19 years old. The most senior, and I'm one of them, is close to retirement. If I leave today and take with me my years of union knowledge and labor/management relationship experience, who will take over tomorrow?" Kennedy, a maintenance controller who oversees the daily operational status of Piedmont's fleet, shares a little about himself and his hope that others will step up when he steps back … Shop Steward Profiles
Members taking active role; negotiations set to resume Feb.19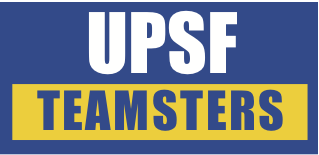 Feb. 9, 2018 | As the Teamsters National UPS and UPS Freight Negotiating Committees prepare to resume contract negotiations on February 19, members are continuing to take an active role and asking questions. More than 20,000 Teamsters joined the UPS and UPS Freight contract negotiations update call on January 28, and scores of members left questions after the call. Click here for the most frequently asked questions and answers.
Update: Ratification meeting scheduled for Sat., Feb. 24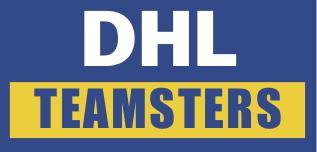 Feb. 18, 2018 | A meeting to review the tentative agreement and supplement will be held Saturday, February 24, 2018 at 10 am at the Baltimore union hall. A ratification vote will be conducted at the conclusion of the review. Leaders from 26 local unions that represent DHL members unanimously approved the tentative master agreement and supplements on Friday, February 9 in Washington, D.C. Read the update here.
Negotiating committee reports progress on some issues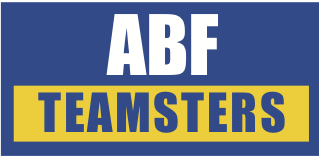 Feb. 19, 2018 |The Teamsters National Freight Industry Negotiating Committee (TNFINC) and ABF Freight resumed bargaining last week and the union reported progress on some of the issues. View the contract update here.
'Day of Action' set to bring workers together to support their unions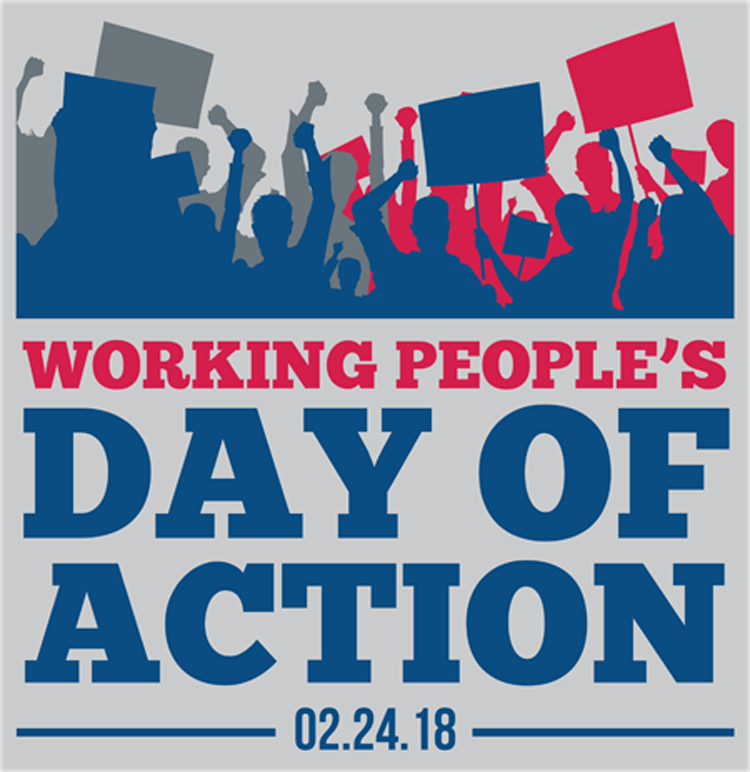 Feb. 22, 2018 | Workers all across the country will come together in cities from coast-to-coast Saturday to urge lawmakers to stand up to big business bullies dumping dollars into an effort to tamp down on the collective bargaining rights of those on the job. As part of the Working People's Day of Action, attendees will challenge the latest attack on laborers that will come before the U.S. Supreme Court on Feb. 26, when oral arguments will be heard for Janus v. AFSCME. The court will decide whether non-union public sector workers should continue to contribute fees to cover workplace representation they receive from unions like the Teamsters. Read more at Teamsters. To find out more and locate the nearest gathering, click here.
Progress at the bargaining table continues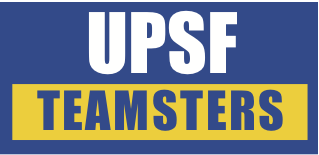 Feb. 27, 2018 | The Teamsters National UPS Negotiating Committee continued to make progress on a variety of issues as the third round of contract negotiations with UPS and UPS Freight wrapped up last Thursday. "We made further progress on a number of non-economic issues," said Denis Taylor, Director of the Teamsters Package Division and Co-Chairman of the Teamsters National UPS Negotiating Committee. "We look forward to more progress when we resume negotiations next week." Among other issues, the following were on the table last week… Teamsters Negotiations continue this week.
Md. Teamsters oppose beer reform bill that would hurt union jobs
Feb. 27, 2018 | Dozens of (Baltimore) Local 570 beer distribution members showed up at a hearing last week in Annapolis to support area beer distributors. The companies are concerned The Reform on Tap Act of 2018 will "throw off the balance among brewers, distributors and retailers – the three arms of the state's tiered alcohol industry." Speaking to the Baltimore Business Journal, Local 570 Secretary-Treasurer Sean Cedenio said the measure "would have a devastating result on the members we represent…" Teamsters Local 570
National contract ratified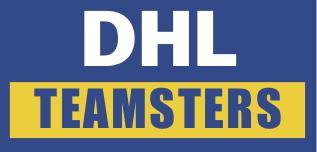 Feb. 28, 2018 | DHL Teamsters have voted to ratify all the national agreements and 95 percent of the supplements by an overwhelming margin. The remaining few supplements are being discussed with the company this week and the union hopes to have all the issues resolved quickly. Look for more updates soon.