SYSCO, USFoods Members Reject Company Final Offers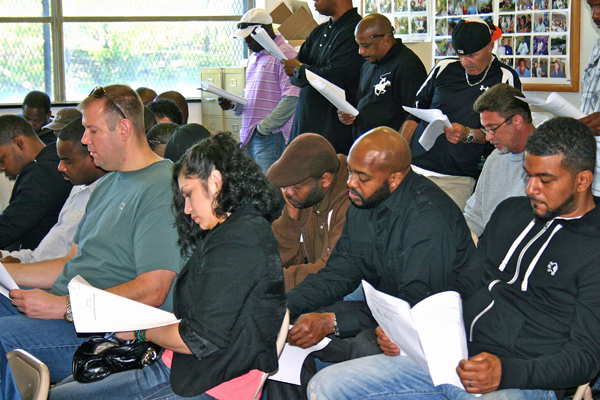 April 30, 2012 | Local 355 members employed at SYSCO and USFoods overwhelmingly rejected their respective employers' final contract offer in secret ballot voting conducted Sunday at the conclusion of contract ratification meetings. In separate meetings held at the Baltimore union hall, the respective committees presented details of the company offer and answered members' questions before the voting began. The margin of rejection sent a powerful message to the employers.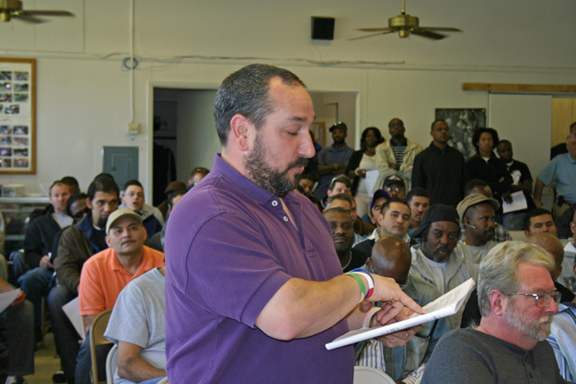 SYSCO negotiators will reconvene tomorrow under a new extension agreement. Dates for resuming talks with USFoods are being discussed, but an extension agreement is in place there as well. The SYSCO contract expired March 3, 2012, and the USFoods agreement expired March 15, 2012. Above, SYSCO members review the company's final offer as President Denis Taylor explains the details. Right, 22-year driver Dave Simons questions the bargaining committe.