News Items - December 2015
Piedmont Airline dispatchers approve contract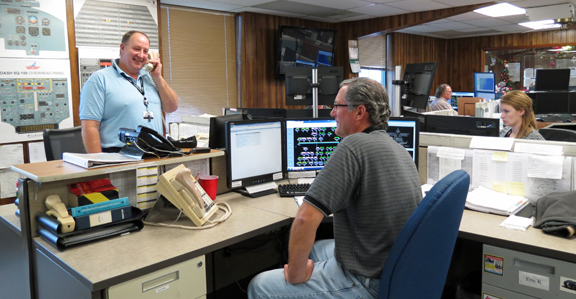 Dec. 2, 2015 | Concluding nearly 18 months of negotiations that included a rejection vote in January 2015, dispatchers at Piedmont Airlines ratified November 18, 2015, new provisions in the existing collective bargaining agreement (CBA). Contract improvements include a 9% total wage increase over the next four years, an additional personal day, a significant enhancement to the 401(k), and the reduction of the required 3-day notice to 24-hour notice in the event dispatchers need to swap shifts. "I'm glad we got a majority vote after a year and a half of negotiations," said Scott Phillips, shop steward and bargaining committee member, adding, "We got a good agreement, with gains in most of the areas we wanted to see improvement." The dispatchers are employed at Piedmont's headquarters at the Wicomico Regional Airport in Salisbury, Md., and are responsible for scheduling flight crews, including their food and lodging needs; monitoring real-time weather satellite and radar; and scheduling fuel delivery. (Pictured L-R) Stephen Kennedy, Phil Simpson, Everett Reed, and Kayla Morrison
Teamsters statement on San Bernardino County shootings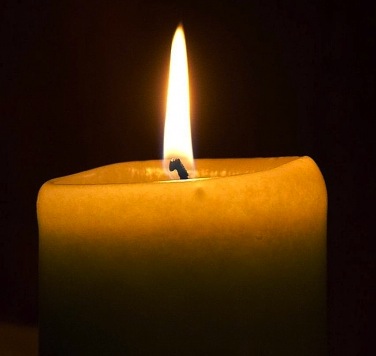 Dec. 3, 2015 | The Teamsters Union is deeply saddened by the tragic event in San Bernardino County, Calif., which has taken the lives of 14 people, injured 21 and shaken the community at large. As the news continues to unfold, we are saddened to learn that some of the victims were members of Teamsters Local 1932. "Today is a sad day, as we join the San Bernardino community with a heavy heart in mourning this tragic loss. Our thoughts and prayers are with the victims and everyone impacted by this senseless tragedy," said Jim Hoffa, Teamsters General President. Continued...
Chicago Teamsters strike Coca-Cola over unfair labor practices
Dec. 3, 2015 | More than 300 Teamsters Local 727 members are initiating an unfair labor practice strike against Coca-Cola Refreshments at 5 a.m., Thursday, Dec. 3, after the beverage industry behemoth intimidated workers and engaged in bad faith bargaining during negotiations for a new contract. Local 727 represents 319 production and warehouse workers and transport drivers at Coca-Cola Refreshments facilities in Niles and Alsip, Ill. Read more here. Also, Teamsters International approves strike benefits for Coca-Cola workers.
Applications for the James R. Hoffa Memorial Scholarship are available now
Dec. 4, 2015 | The James R. Hoffa Memorial Scholarship Fund is now accepting applications for scholarship awards. Scholarship applicants compete in one of the five geographic regions where the Teamster Member Relation's Teamsters Union affiliate is located. One category of awards totals $10,000 each. The deadline for receipt of completed materials is March 31, 2016. Materials will be sent to the Local Office, but if you would like to download the materials, click the link in the right column.
Trade deal will lock in high drug prices, hurt seniors
Dec. 17, 2015 | Older Americans should be deeply concerned about this deal. If implemented, TPP will maintain high drug prices for America's seniors and undermine the sustainability of public health programs like Medicare and Medicaid. The TPP would enact unprecedented protections for Big Pharma. It would lock in patent exclusivity for biologics – specialty drugs used to treat diseases such as cancer and rheumatoid diseases… The Hill
Coca Cola Refreshments strikers hold solidarity rally
Dec. 15, 2015 | Three hundred striking Coca Cola Refreshments Teamsters workers rallied Monday in Niles, Illinois as supporters from Chicago and northwest Indiana joined them in solidarity. The Teamsters say this unfair labor practice strike is about the company refusing to negotiate in good faith and in some cases using illegal intimidation tactics. "Managers will walk around carrying baseball bats asking workers about the status of ongoing negotiations," said Will Petty, communications director for Teamsters Joint Council 25. LaborPress.org
Progress at carhaul talks, more negotiations to be scheduled
Dec. 15, 2015 | The Teamsters Union and carhaul employer representatives continue to discuss and exchange proposals for a new national contract that are responsive to the concerns of the membership. Based on the talks just concluded last week, we can report some tentative progress. Many of the contract proposals have been resolved, but both sides still need to focus on the economic issues… Teamster.org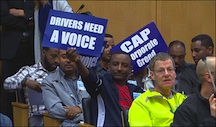 Thousands of drivers in Seattle's for-hire industry win collective bargaining rights
Dec. 16, 2015 | Because of their disputed status as independent contractors, for-hire drivers don't have the ability to unionize through a traditional National Labor Relations Board election process, and they aren't covered under Seattle's wage theft, sick leave or new $15 an hour minimum wage law. To address these inequities, drivers approached Teamsters Local 117 for assistance in getting organized. Taxi drivers formed the Western Washington Taxicab Operators Association in 2012. In 2013, drivers for app-based dispatch companies formed the App-Based Drivers Association. Both organizations work closely with Teamsters Local 117 to ensure that drivers are treated fairly… Teamster.org
Teamsters support spending bill that protects worker rights, health care
Dec. 18, 2015 | The Teamsters back a $1.1 trillion spending bill approved today by Congress for fiscal year 2016, saying it ensures workers retain their rights to organize on the job and will continue to receive comprehensive health insurance from their employers without being financially penalized. "This omnibus package is a step in the right direction for workers," General President Jim Hoffa said. "Although the Teamsters didn't get everything we wanted, Congress rejected attempts to turn back the clock on employees seeking union representation and makes sure those with good health insurance won't be punished by the federal government in the short term."… teamster.org