New wash system at Amports brings more work, more jobs
Updated On: May 128, 2013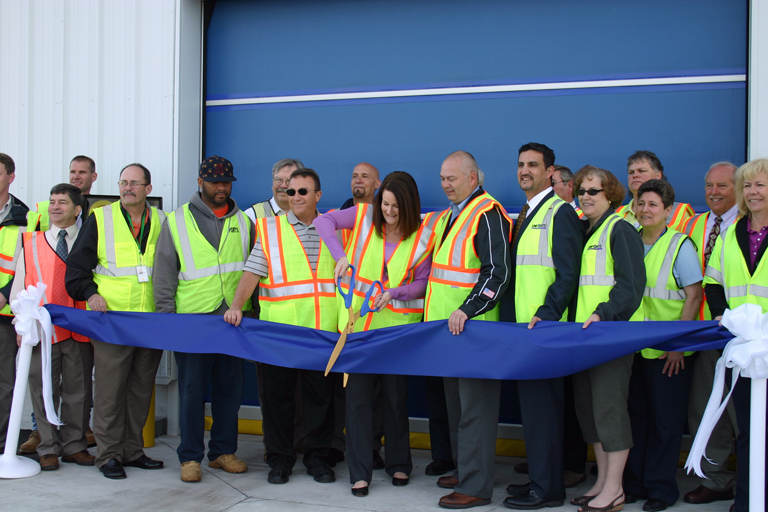 May 8, 2013
A ribbon-cutting ceremony held May 3, 2013, unveiled a new car-washing system at Amports' Baltimore terminal, replacing a decades-old system that had become an unreliable link in the company's vehicle processing operation.
Teamsters Local 355 estimates an increase of 9-10 jobs will likely be created as a result of the installation of the more efficient car wash system.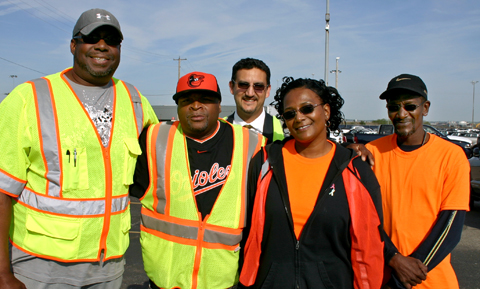 Attending the ceremony were auto manufacturing representatives from Detroit, MI, George Molyneaux, Amport Terminal Manager, Larry Johnson, Baltimore Port Authority, and Business Agent Jim Deene, Teamsters Local 355. Also on hand were Amports shop steward Dwaynne Miles (rail dept.) and drivers Nathaniel Johns, Robert Washington, Syble Wilkins and Lindsey Webb, all members of Local 355.
New American vehicles heading to destinations around the world arrive by rail and are processed through the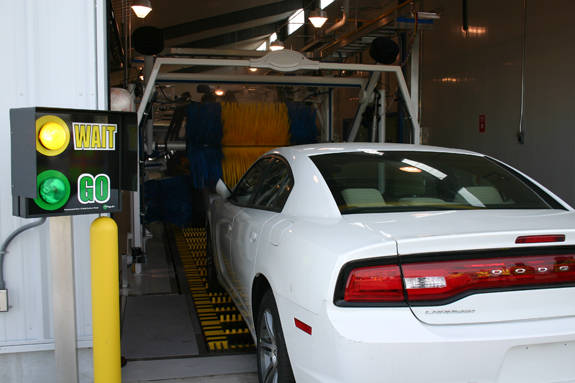 Amports facility located at the port in Baltimore. Auto manufacturers pay to have their vehicles washed, rinsed, dried, wrapped and undercoated before being loaded on to cargo ships destined for new owners in Europe, the Mideast and Asia. Amports is a 24/7 operation.
Car wash driver Syble Wilkins, a 19-year employee, said the new system will ensure "the products are safely in and safely out." Syble operated the old system alone, placing each vehicle on a roller system that moved it through all the processes. Between 30-40 vehicles per hour were moved through the car wash.
The new system which can move up to 120 vehicles per hour, requires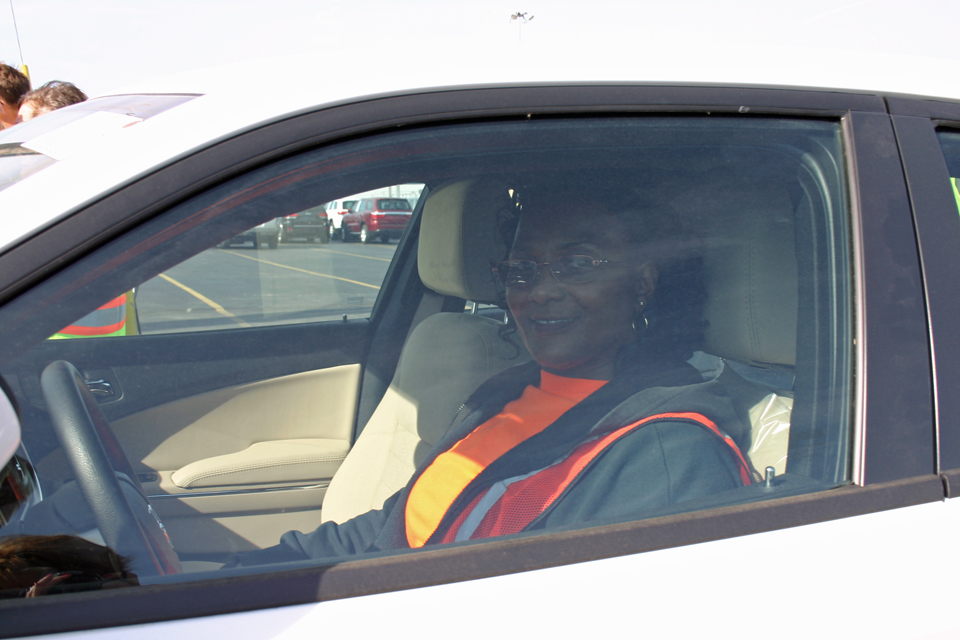 someone behind the wheel of every vehicle, significantly reducing the possibility of interruption in product processing. Every vehicle must be cleared of dirt and pollen or the wrapping (think shrink wrap) will not adhere to the vehicle's surface.
"This is a great improvement for our company's processing system," Syble said. "But one person can't operate it. It requires more manpower. And that's good for us."