Local Members Participate in Traditional 'Return Day' Parade
November 15, 2010 - Despite the cold and rainy weather, Local 355 members marched in the Sussex County Return Day Parade. Held the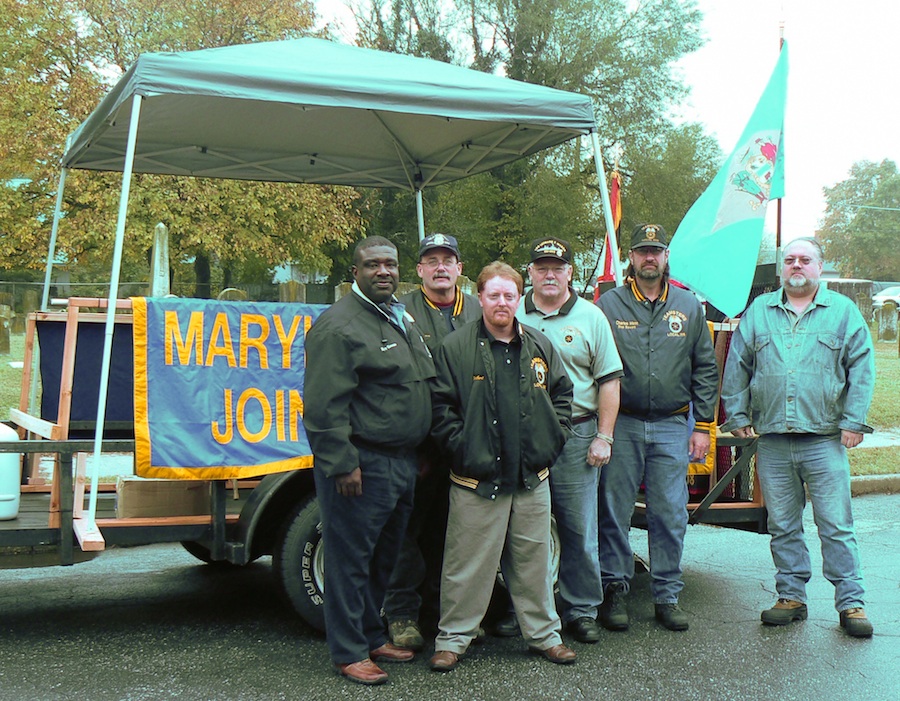 day after Election Day in Georgetown, Delaware, the parade is an 18th-century tradition celebrating the "return" from Washington of County officials with election results. A festive atmosphere developed over the years as residents waited to for the news. Of course, news of winners and losers is practically instantaneous today, but contemporary political leaders in Delaware still gather the day after a national election to symbolically "bury the hatchet" and end the election season. This year was Local 355's fourth appearance in the parade. – Pictured left to right are 355 Business Agents Ray Greene and Jim Deene, Gil Howdershelt, Mike Krainer, Charles Mann and 355 Business Agent John Caparatta. More pictures here.