Two Local 355 Students Awarded James R. Hoffa Memorial Scholarships
January 10, 2017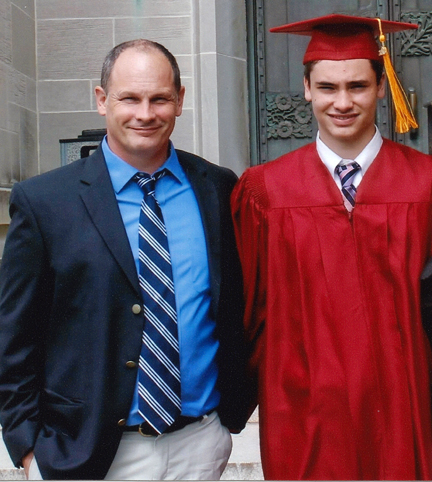 Continued from Main Page | ... Biology, but at the time of our interview, he had not yet decided on a particular area of focus. Ryan always been interested in biology, he said, but greater interest sparked when, during his senior year, he researched and authored a 20-page paper on the psychobiology of post-traumatic stress disorder (PTSD) – the biology of trauma and the psychology of the resulting injury. Physiology is also of interest, and he may combine majors, he said.
Marella Schammel graduated from Dulaney High School, Timonium, Baltimore County, Md., last May and is enrolled in Towson University in search of a Bachelor of Science degree in Chemistry, and is particularly interested in forensic chemistry. (Ever watch CSI? That's it, she said with a huge smile.) It wasn't until her sophomore year that she started even thinking about what interested her, she said. She took AP Physics and AP Chemistry in her junior and senior years and loved it. Atoms are fascinating, for they determine whether a table is a table and not a phone, she explained. Marella, whose mother is a Methodist pastor, is active in volunteering for her church. She also was secretary of the National English Honor Society and danced for 12 years. She is a member of the Optimism Club of Jacksonville, Md. Marella also received a UPS-sponsored Casey Scholarship, among others.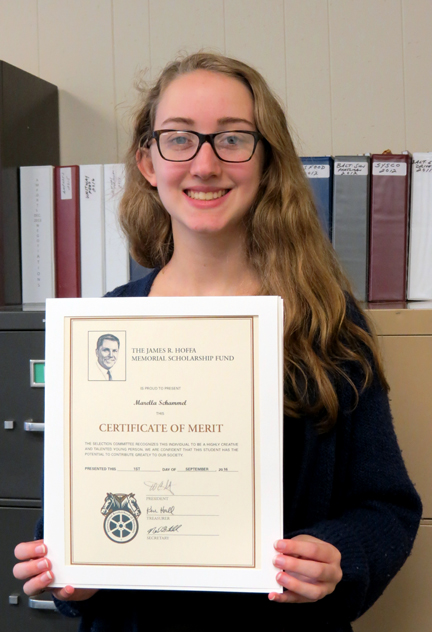 "I've been a UPS Teamster for 15 years," said her dad, Bill. "I'd never been in a union before, and Teamster membership definitely has provided good security for my family and me."
"On behalf of the members and staff of Local 355, we congratulate Marella and Ryan and wish them great success in their chosen fields," President Denis Taylor said. "Local 355 has been a participant in the Fund since its beginning. The Scholarship Fund has provided great educational opportunities for Teamster kids, providing millions in scholarships over the years. These students benefit from your generosity – every little bit makes a difference. Remember, they are our future."
Academic Scholarship applications for the 2017-2018 year are currently being accepted. New this year, the Fund also offers Training and Vocational Programs Scholarships. Eligibility requirements and applications for both are available at the Local Union offices. They are also available for download here.
Deadline for application submission is March 31, 2017, at 5 p.m.