November/December 2011 Newsletter
Updated On: Nov 318, 2011
Brothers and Sisters,
To all of our veterans, a special thank you for serving our country. To those of you who have family members serving in the Armed Forces, tell them that they are being thought of every day by all of us, and thanks a million. Go to www.militarywallet.com for information on free meals and discounts this Friday, Veterans Day, November 11.
A Brief History of Veterans Day
Veterans Day, formerly known as Armistice Day, was originally set as a U.S. legal holiday to honor the end of World War I, which officially took place on November 11, 1918. In legislation that was passed in 1938, November 11 was "dedicated to the cause of world peace and to be hereafter celebrated and known as 'Armistice Day.'" As such, this new legal holiday honored World War I veterans.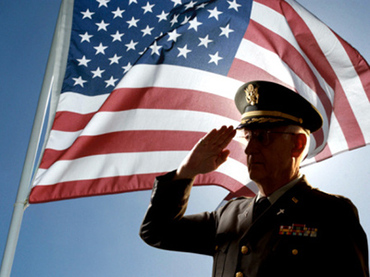 In 1954, after having been through both World War II and the Korean War, the 83rd U.S. Congress -- at the urging of the veterans service organizations -- amended the Act of 1938 by striking out the word "Armistice" and inserting the word "Veterans." With the approval of this legislation on June 1, 1954, Nov. 11 became a day to honor American veterans of all wars.
In 1968, the Uniforms Holiday Bill ensured three-day weekends for federal employees by celebrating four national holidays on Mondays: Washington's Birthday, Memorial Day, Veterans Day, and Columbus Day. Under this bill, Veterans Day was moved to the last Monday of October. Many states did not agree with this decision and continued to celebrate the holiday on its original date. The first Veterans Day under the new law was observed with much confusion on Oct. 25, 1971.
Finally on September 20, 1975, President Gerald R. Ford signed a law which returned the annual observance of Veterans Day to its original date of Nov. 11, beginning in 1978. Since then, the Veterans Day holiday has been observed on Nov. 11.
Celebrating the Veterans Day Holiday
If the Nov. 11 holiday falls on a non-workday — Saturday or Sunday — the holiday is observed by the federal government on Monday (if the holiday falls on Sunday) or Friday (if the holiday falls on Saturday). Federal government closings are established by the U.S. Office of Personnel Management. State and local government closings are determined locally, and non- government businesses can close or remain open as they see fit, regardless of federal, state or local government operation determinations.
United States Senate Resolution 143, which was passed on Aug. 4, 2001, designated the week of Nov.11 through Nov. 17, 2001, as "National Veterans Awareness Week." The resolution calls for educational efforts directed at elementary and secondary school students concerning the contributions and sacrifices of veterans.
The difference between Veterans Day and Memorial Day
Memorial Day honors service members who died in service to their country or as a result of injuries incurred during battle. Deceased veterans are also remembered on Veterans Day but the day is set aside to thank and honor living veterans who served honorably in the military - in wartime or peacetime.
The Christmas Party will be held on December 15, 2011. There are some changes that have been made: (1) The hours for the parties are now 11 a.m. to 3 p.m. (instead of noon to 4 p.m.), and (2) no one will be allowed in the hall until 20 minutes prior to the start of the party.
The hall for our parties is the UAW Hall at 1010 South Oldham Street. It's near the corner of South Oldham Street and O'Donnell Street, right behind the BP station. The hall is right off the Boston Street exit of Route 95 (new tunnel) and the O'Donnell Street exit of Route 895 (old tunnel).
Start getting your envelopes in. Remember that your check should be $25 for one, and $50 for 2 persons. You will get your check back at the party. They have to be received by December 5th. There will be a cake wheel and a money wheel. We need volunteers for both of the wheels. Please bring cakes for the cake wheel; thank you in advance.
Christmas Party Menu
Steamed Shrimp

Top Round Beef on the Pit

Sweet Honey Ham on the Pit

Sweet Italian Sausage on the Pit

Homemade Maryland Crab Soup

Shrimp Creole

Creamy Whipped Garlic & Parsley Potatoes

BBQ Chicken

Sweet Corn Casserole

Sauerkraut & Kielbasa

Greek Salad with Fresh Feta

Homemade Pasta Salad

Assorted Cheese Platters

Chips & Pretzels

Assortment of Breads & Rolls for the Pit items

All Fixin's & Condiments

Assorted Sheet cakes

Coffee, Draft Beer (2) Selections (Budweiser & Miller Light)

Non alcoholic beer

Soda, Coffee, Ice Tea, Lemonade, Bottled Water
Remember to purchase some of the 3, 2, 1 and basket of cheer tickets.
New Members: Cynthia Hollis
Sick members: Steve Golwacki, Milt Stapf, Jessie Artis, Jerry Kraft, Bob Rausch, and Will Sank
Deceased members: Robert Kaufman & Robert Scardina
Remember to keep these members and their families in your thoughts and prayers.
We can still use some more bowlers.
The next meeting will be on Nov 17, 2011, in the Sullivan Hall at Teamsters Local 355, 1030 S. Dukeland St., Baltimore, MD. Remember, there will be no meeting in December due to the Christmas party. Coffee and donuts are served at 9:30 a.m., the Executive Board meets at 10 a.m., and the General Meeting begins at 11 a.m. A light lunch is served following the General Meeting. Hope to see you there. Remember to bring another retiree with you.
Fraternally,
Bob Eney
President
Dates of interest:
November 11th is Veterans Day.

November 24th is Thanksgiving Day.

December 5th is the cut off date for your envelopes to be sent in for the Christmas Party.

December 15th is our Christmas Party

December 25th is Christmas Day