Updated On: Sep 248, 2019
Presidential debate drives Teamster action to influence election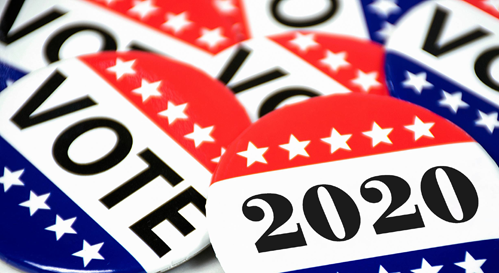 Aug. 2, 2019 | The Teamsters continued its drive to getting 2020 presidential candidates focused on the needs of workers this week by having General President Jim Hoffa attend a Democratic Party debate and by holding separate events in South Carolina and New Hampshire where the union gathered insights on what issues matter most to its membership. Hoffa attended Wednesday night's debate in Detroit in hopes of hearing from candidates where they stand on issues that matter most to Teamsters. And although several shared their thoughts on important issues such as trade and health care, there was a deafening silence when it came to an essential matter for this union – pensions. As Hoffa said on Fox Business' "Mornings with Maria" show, "what are we going to do about retirement security, those who worked hard and played by the rules? Those are the type of kitchen table issues I would like to see these debates focused on, and I'm not hearing that." … Continued at Teamsters
Leaders of Teamster carhaul locals approve a plan to save jobs at Jack Cooper
Aug. 6, 2019 | Leaders of Teamster carhaul local unions voted overwhelmingly today to approve sending a Last, Best and Final Offer (LBFO) from Jack Cooper to members for a vote. The LBFO is aimed at saving more than 2,200 Teamster jobs and is in the form of a restructuring term sheet. View documents
Pensions. Trade. Labor rights. What issue do YOU care about?
Aug. 7, 2019 | Candidates care about our support. They know working people are going to shape the outcome of this election. That's why the IBT is conducting a member survey nationwide to hear from each and every one of us. It doesn't matter what your politics are or who you plan to vote for – the Union wants to hear from you. By completing this survey, you're giving the Union the information it needs to go to the presidential candidates with clear demands for what any candidate – left, right, or center – needs to do if they want Teamster support.
Leaders of Teamster carhaul locals approve a plan to save jobs at Jack Cooper
Aug. 7, 2019 | On Tuesday, August 6, 2019, Jack Cooper filed for Chapter 11 bankruptcy which enables it to continue to operate as a going concern until a "reorganization plan" is ratified by members and approved by the bankruptcy court. This is not a surprise to us based on our due diligence since we were first contacted by Jack Cooper earlier this summer. We have been preparing for this filing and have our bankruptcy counsel and experts already engaged to monitor the developments during the bankruptcy... Read the full update
Union stands in solidarity with UFCW, condemn Mississippi raids on workers
Aug. 9, 2019 | The Teamsters Union stands with the United Food and Commercial Workers (UFCW) as it works to protect its members against U.S. Immigration and Customs Enforcement (ICE) raids that are tearing families apart. Federal authorities raided two food processing plants represented by UFCW [Wednesday] and arrested scores of union members there. Hoffa calls for an end to polices hurting workers and families… Teamsters
UPS, UPSF drivers to compete in national trucking championships this week
Aug. 13, 2019 | Fifteen UPS feeder, freight, and package drivers competed June 1, 2019, in Timonium, Md. at the Maryland Truck Driving Championships (MMTA), bringing home seven individual awards. Four Teamster champions comprising UPS Team Maryland will number among 427 of the trucking industry's best drivers from every U.S. state at the 2019 National Truck Driving and Step Van Championships, August 14-17, in Pittsburgh, Pa… More at 355 News

Local 355 truck driver champions competing this week for the nation's top award at the National Truck Driving and Step Van Championships are, (L-R) John Nash (UPS/Baltimore), 2019 Maryland 3-Axle Champion; Victor Carter (UPS/Baltimore), 2019 Maryland Tank Truck Champion and 2019 Rookie of the Year; Eric Schiller (UPS/Baltimore), 2019 Maryland Step Van Champion; and Jason Trego (UPS Freight/Federalsberg), 2019 Maryland Twins Champion.
FAQs about Jack Cooper reorganization
Aug. 15, 2019 | Based on the questions asked at our teleforum about the Jack Cooper Transport Last, Best and Final Offer and others that have since come in, we are providing this FAQ in addition to a summary and questions found in the Teamsters Jack Cooper Update.
Teamsters National Black Caucus celebrates 11th Annual Women's Day
Aug. 16, 2019 | Teamster brothers and sisters filled the room, dressed in red to represent power, love and Teamster women on the 11th Annual Women's Day at the Teamsters National Black Caucus Conference. This is a day strictly for the women. The women of the TNBC felt it necessary to celebrate women during the annual conference to pay homage to the women who came before them. It's also a day to celebrate and educate themselves. "We want to make sure that you enjoy yourself, but most of all educate yourself," said TNBC Chairman James 'Curb' Curbeam. "We want you to go back home and engage your members, counterparts, and communities because if we don't talk about what we done here, it's all for nothing..." Teamsters
Voting on Jack Cooper's final offer scheduled for Sept. 6-9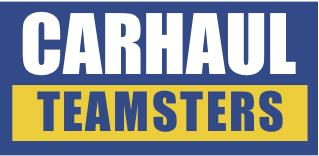 Aug. 19, 2019 | The Last, Best and Final Offer (LBFO) from Jack Cooper will be voted on by the membership over the four days of September 6, 7, 8 and 9, 2019. An informational meeting for Local 355 Jack Cooper members will be held Monday, August 30, 2019, at 6 am, and a ratification vote will be conducted Monday, Sept. 9, 2019, at 6 am. Additional details here. Votes will be tallied by the IBT tallied until Monday, Sept. 9 at 5:00 PM Eastern. The LBFO is in the form of a Restructuring Term Sheet that contains contractual modifications and other requirements from key stakeholders. That Term Sheet, along with a summary and a list of Frequently Asked Questions will be mailed to members' homes in the next few days. The information is also available here.
Teamsters listening to candidates on the trail
Aug. 20, 2019 | Today, the Teamster Nation Blog kicks off a new weekly feature that will detail key issue responses from the 2020 presidential candidate field. It will highlight Teamster interactions with the candidates on the campaign trail, including answers to questions posed to them from union members and staff. We hope you find it useful. Teamster Nation Blog
Teamsters stands with AT&T workers on strike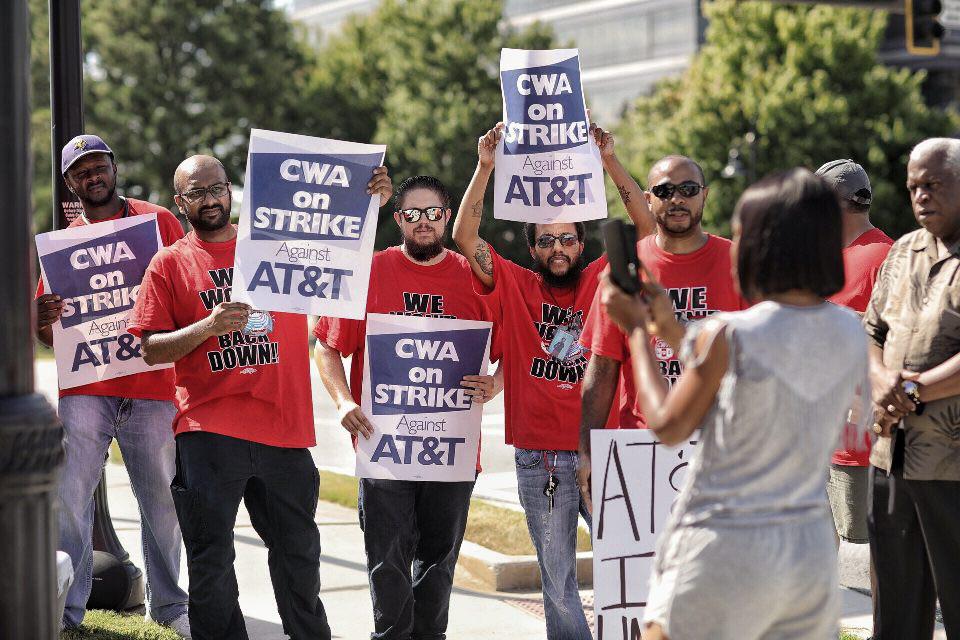 Aug. 27, 2019 | The Teamsters Union stands in solidarity with over 20,000 AT&T workers who went on strike over the weekend in nine states across the Southeast. The workers are striking over unfair labor practices committed by management during negotiations for a new contract. The strike involves technicians, customer service representatives and others who install, maintain and support AT&T's residential and business telecommunications network in Alabama, Florida, Georgia, Kentucky, Louisiana, Mississippi, North Carolina, South Carolina, and Tennessee... Teamsters Photo: Reddit.com