Updated On: Apr 107, 2018
Teamsters call on Joint Select Committee to move quickly on pension crisis
Mar. 1, 2018 | Following today's announcement of the final members of Congress that will serve on the bipartisan, House-Senate Joint Select Committee on Solvency of Multiemployer Pension Plans tasked with finding a solution to the nation's looming pension crisis, the Teamsters Union called for a commitment by the legislators to report a bill as soon as possible, and not wait until the November deadline. The retirement security of as many as 1.5 million active and retired workers could be at risk if pension legislation is not passed soon… Teamsters
New contracts ratified by First Transit/BWI members, others
Mar. 2, 2018 | As bargaining continues for successor contracts at ABF, UPS, Anne Arundel County to name a few, members employed at other Local 355 employers recently ratified new contracts. Details here.
Union negotiators continue to push for improvements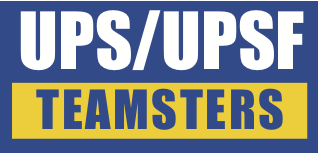 Mar. 2, 2018 | The Teamsters National UPS Negotiating Committee pushed for improvements on a variety of issues as the fourth round of contract negotiations with UPS and UPS Freight wrapped up today. "We still believe it is early in the negotiations process and things are progressing. We are maintaining our stance on issues that members have indicated are the most important," said Denis Taylor, Director of the Teamsters Package Division and Co-Chairman of the Teamsters National UPS Negotiating Committee. "During UPS Freight national negotiations this week, we continued to make gains," said Kris Taylor, Co-Chair of the Teamsters National UPS Freight Negotiating Committee. This week's full update here.
Teamsters make continued progress in bargaining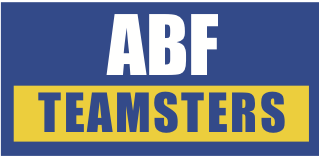 Mar. 5, 2018 | Representatives from the union and the company discussed the status and role of ABF within the ArcBest corporate family and had a positive dialogue concerning the future of ABF in the evolving transportation marketplace. The two sides also discussed various methods for growing work at ABF Freight and preserving Teamster jobs, and both sides also discussed equipment improvements… Full update here.
Hoffa: Janus case is cover for anti-union advocates
Mar. 7, 2018 | Workers in Michigan and across the nation have repeatedly come under attack from corporate interests looking to tamp down on wages so they can pocket higher profits. The latest example? A court case argued in front of the U.S. Supreme Court last week that seeks to gut public sector unions in an effort to reduce their effectiveness in the workplace… Teamsters
Automated driver assistance systems helpful to promote safety, UPS exec says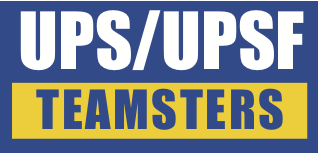 Mar. 8, 2018 | Features designed to avoid collisions, such as lane-departure warning systems, automatic emergency braking and video-based onboard safety monitoring systems would boost the safety of drivers and motorists, said Carlton Rose, UPS president for global fleet maintenance and engineering, to executives at the Technology & Maintenance Council annual meeting March 6. "They're coming. The real question is when. We just can't look at the technology coming at us. We must be actively engaged." … Transport Topics
Is Tronc due for a crash?
Mar. 12, 2018 | [Last] Thursday marked a day of reckoning for Tronc. The company — the last big public newspaper company to report year-end earnings — released those numbers for 2017. They weren't good, as I had signaled in my earlier reporting on the chaos at and subsequent sale of the Los Angeles Times. But what followed seems to be much more than a reaction to that report. In a single stunning trading session, Tronc lost almost a quarter of its market value — or $160 million, down 24 percent.… Neiman Lab
Amazon and UPS are betting big on drone delivery
Mar. 14, 2018 | In theory, getting a recent purchase delivered in mere minutes is every consumer's dream. In practice? It's not exactly easy to do. The logistics are complex and intense. The regulatory hurdles are steep and covered with red tape… UPS has estimated that cutting off just one mile for the routes of each of the company's 66,000 delivery drivers would amount to $50 million in savings. For this reason, UPS is testing drone deliveries, using the top of its vans as a mini-helipad… Business Insider
Teamsters, ABF grapple with detailed economics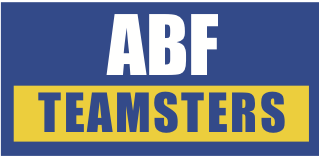 Mar. 16, 2018 | The Teamsters National Freight Industry Negotiating Committee (TNFINC) and ABF Freight System began discussing wages and benefits this week and the Teamsters remain committed to fighting hard to protect members' interests. The current 2013-2018 contract expires at the end of this month. After several weeks of progress on language issues, the inevitable topic of pay and benefits has now been formally opened. As expected at this stage, the parties appear far apart… Read the update at Teamsters
Liquor industry is pushing to get self-driving cars on the road
Mar. 16, 2018 | Automakers and tech firms have long been the ones hustling to get self-driving cars onto streets. Now they've been joined by a surprise ally: America's alcohol industry. In recent weeks, two industry groups — one representing wine and liquor wholesalers, the other representing large producers — have thrown their weight behind coalitions lobbying to get autonomous vehicles on the road faster… Los Angeles Times
Hoffa: Pension committee must deliver on retirement promise
Mar. 19, 2018 | Years of hard work by Teamsters, retirees and other unions to reform the faltering multiemployer pension system finally are paying off. Late last month, congressional leaders announced the members of a bipartisan congressional pension committee, tasked with finding a solution to the nation's looming pension crisis by this November, and the panel met for the first time on Wednesday. It's not a moment too soon… As it stands, there are about 200 multi employer plans across the country –including the Teamsters' Central States Pension Fund – that are in danger of falling… The Hill
Ferro retires as Tronc chairman ahead of Union-Tribune sale
Mar. 19, 2018 | Michael Ferro is retiring, effective immediately, from the board of Tronc ahead of the newspaper chain's $500 million sale of the Los Angeles Times and other California assets. While Ferro is stepping down from the Tronc board, he will continue in his role as a paid management consultant to the company, a result of a three-year, $15 million deal struck in December... Baltimore Sun
DHL steps back into U.S. package delivery in challenges to UPS, FedEx
Mar. 19, 2018 | DHL said Thursday it is launching a new same-day and next-day delivery service for online retailers in Chicago, New York and Los Angeles. The service will expand to Dallas, Atlanta, San Francisco and Washington, D.C., by the end of the year, and will rapidly add more cities over the next few years…DHL's move to launch some U.S. delivery services again could increase competition for both UPS and FedEx, currently the dominant players in speedy e-commerce deliveries in the U.S… Wall Street Journal
Brewery reform taps out as House committee rejects bill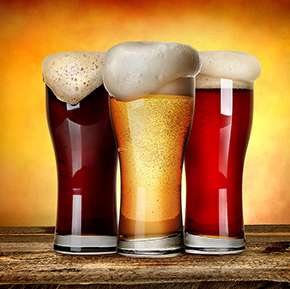 Mar. 20, 2018 | Unhappy with Comptroller Peter Franchot's bold venture into policymaking, a House committee voted 17-4 against the Reform on Tap bill the Democratic comptroller had been pushing for months as the best way to fix what he viewed as flawed beer regulations approved last year by the General Assembly…"This bill would have had devastating consequences for many family-owned small businesses that have been in Maryland for generations," said Best, vice president of the Maryland Beer Wholesalers Association. "We're glad to keep working with brewers to sell more Maryland beer in what's been a historic year for craft beer expansion in the Maryland brewing industry." Baltimore Sun
Hoffa talks tariffs, pension on Fox Business News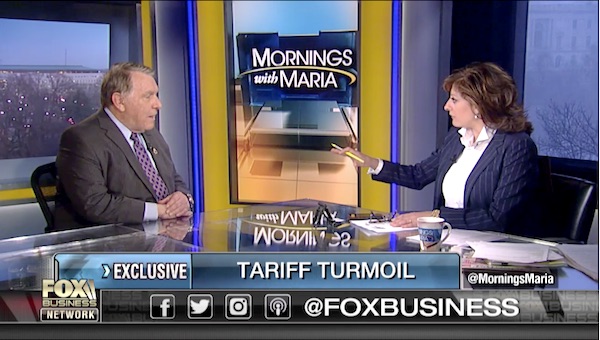 Mar. 21, 2018 | "There's a national emergency right now to protect American jobs," Hoffa told FOX Business' Maria Bartiromo during an interview on Wednesday. "We need steel for national security, we need aluminum. We need to have strong, strong companies here. This is the beginning of something that will save American jobs and protect American security…" Watch the interview.
Week 5: UPS negotiations highlights excessive OT, harassment, CDL requirement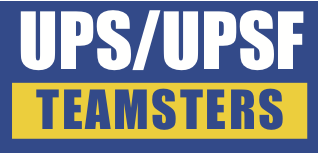 Mar. 26, 2018 | The UPS and UPSF negotiating committees have concluded their fifth week of negotiations and achieved tentative improvements to parts of the contract covering excessive overtime, harassment and other issues. The UPS Freight National Negotiating Committee made progress on CDL training requirements this week. "The committee reached tentative agreements on a number of issues," said Denis Taylor, Director of the Teamsters Package Division and Co-Chairman of the union's UPS Negotiating Committee. "The tentative agreements on particular articles are not final until the entire contract is negotiated, but the committee wants to keep members updated." So far the negotiations have focused on the union's proposals. The Teamsters and the company have reached tentative agreements on many proposals, including articles 3.1, 3.3, 3.7, 6.4, 8.7, 12, 17 and 37. Click here for full update. The next round of negotations is scheduled for the week of April 8.
Teamster Nation Podcast: Pushing to protect pensions
Mar. 29, 2018 | Listen to the latest episode of the Teamster Nation Podcast! Get the lowdown on a new joint select congressional panel that holds the future of the Teamsters' years-long effort to secure the retirements of hundreds of thousands of its members in its hands, and how retirees and workers can help. Plus, how a critically-acclaimed rock band sprung from Teamster security guard jobs at a New York City museum.
Tentative agreement reached with ABF
Mar. 29, 2018 | The Teamsters National Freight Industry Negotiating Committee (TNFINC) and ABF Freight System reached a tentative contract agreement, Ernie Soehl, Co-Chairman of the TNFINC, announced today. No further details will be released until leaders from Teamster local unions that represent ABF members meet in the next two weeks to review the tentative agreement and approve sending it out for a membership ratification vote. The parties agreed to an extension of the current agreement to allow for the ratification process to take place. Once the upcoming meeting takes place, the union will release more information. Stay tuned. Click here for the PDF of this update.