News Items - November 2023
Updated On: Dec 339, 2023
Amazon Teamsters extend strike from California to NY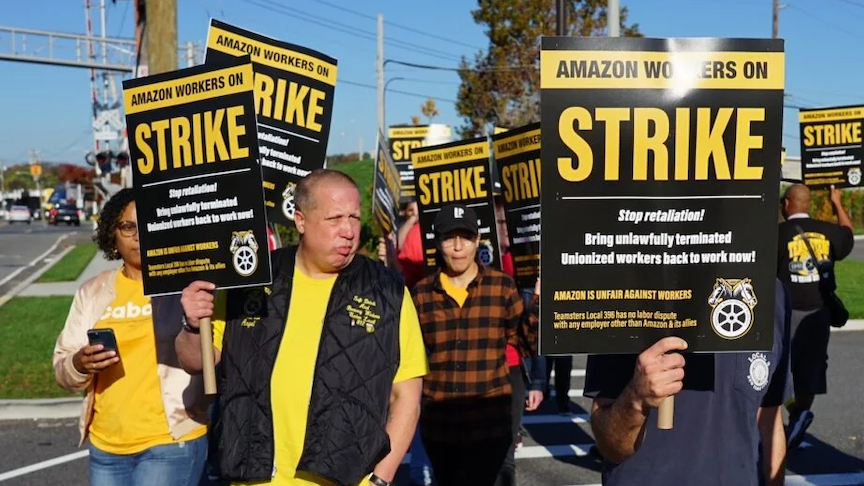 Nov. 1, 2023 | Amazon drivers picketed an Amazon warehouse on Long Island on Saturday over the company's unfair labor practices. The picket at the DYY9 warehouse is just the latest in a four-month strike by drivers from the company's DAX8 delivery station in Palmdale, CA, that has spread to warehouses around the country. "Amazon pays us half as much as delivery drivers at other companies to do the same job. It's not right. We will continue our unfair labor practice strike, and extend our picket line anywhere we have to until Amazon respects our rights and pays the fair wage we deserve," said Tom Culver, an Amazon driver from Palmdale. Learn more here.
Local 355 officers and trustees elected for another term
Nov. 7, 2023 | On Sunday, November 5, 2023, General Membership Meetings were held in Baltimore and Salisbury, and nominations were conducted for Local Union 355 officers and trustees. All incumbents were nominated and seconded. As the final number of candidates nominated did not exceed the number of offices to be filled, the candidates are declared elected for the term from January 1, 2024, through December 31, 2026: Mark Garey, president; Dave White, secretary-treasurer; Bill Alexander, vice president; and Mike Petro, recording secretary. Trustees are Janet Genovese (UPS/Baltimore), Chris Greene (Sysco), and Dale Pink (UPS/Harrington). View the official notice here.
Senators formally request Dept. of the Treasury act to preserve Yellow Corp. jobs
Nov. 8, 2023 | Massachusetts Senators Ed Markey and Elizabeth Warren have formally requested the Department of the Treasury to act to preserve union jobs while ensuring taxpayer money is not used to reward Yellow Corp.'s bad behavior. The senators sent a letter to Treasury Secretary Janet Yellen expressing concern about Teamster jobs put in jeopardy by Yellow's bankruptcy, noting the company's financial troubles despite Teamster concessions and a $700 million loan from the federal government. Learn more at 355 News.
Last-minute bid would seek to revive collapsed trucker Yellow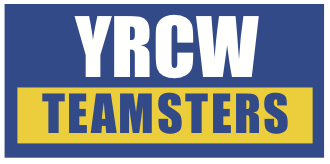 Nov. 9, 2023 | Jack Cooper Transport, a specialized operator that hauls automobiles for carmakers, plans to submit a bid backed by $1 billion in financing and support from the Teamsters Union and some U.S. lawmakers that would halt the liquidation of trucking giant Yellow and seek to resurrect the shuttered business, according to people familiar with the matter. The bid would provide about $1 billion to pay off secured creditors, offer unsecured creditors shares in the business, and hire back some of the 22,000 Teamsters members who lost their jobs when the company shut down over the summer. Wall Street Journal
Amazon Teamsters strike spreads to two Baltimore warehouses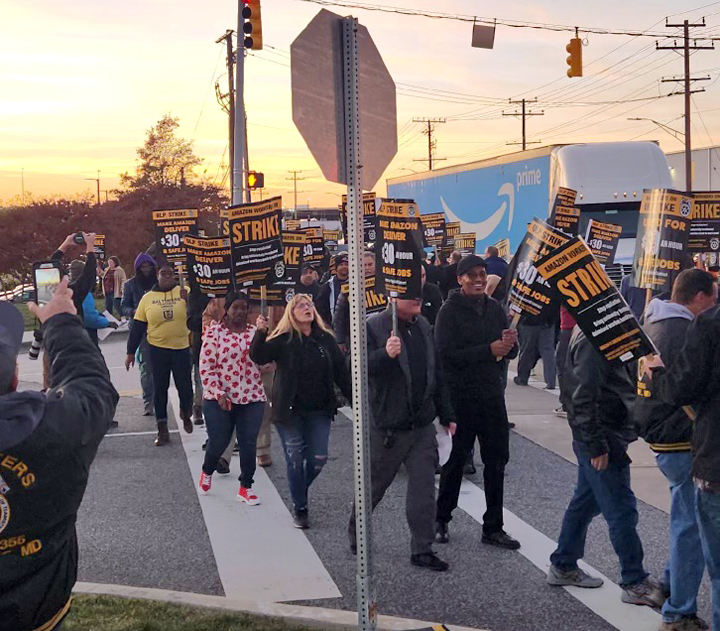 Nov. 9, 2023 | Amazon drivers picketed two Amazon warehouses in Baltimore today over the company's unfair labor practices. The pickets at the BWI2 and BWI5 warehouses are just the latest in a four-month strike by drivers from the company's DAX8 delivery station in Palmdale, Calif. that has spread to warehouses around the country. "Amazon doesn't care about our safety, so we organized a union to keep ourselves safe," said Jarrid Long, an Amazon driver and Teamsters Local 396 member from Palmdale. "I've been chased by dogs. I've been close to fainting from the heat in the vans. We are on strike to put an end to Amazon's unfair labor practices, and more Amazon workers are joining the fight every day." Teamsters. Updated: See more photos in the Photo Gallery here.
Labor's biggest stars set for congressional appearance
Nov. 13, 2023 | Teamsters president Sean O'Brien will join UAW president Shawn Fain and Association of Flight Attendants president Sara Nelson tomorrow at a Senate committee hearing to talk about the union resurgence in the U.S. With several big strikes now wrapped up and yielding positive results for workers the labor renaissance is moving forward, and Wall Street is paying attention. Learn more here.
Teamsters introduce two new voluntary benefits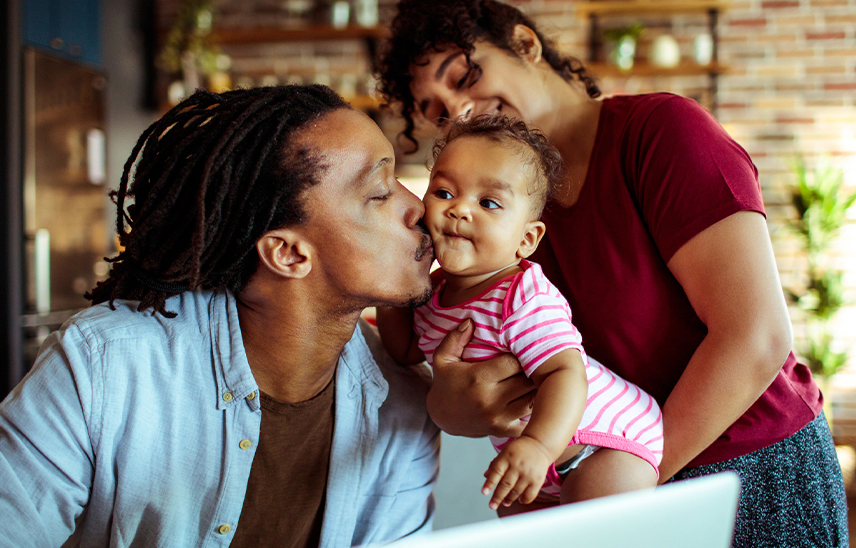 Nov. 14, 2023 | Two important supplemental insurance products providing additional benefits are now available to members and their families: Allstate Accident Protection and Allstate Whole Life with Long Term Care. Resource videos are available here to provide you with the information you need to determine which offerings are best for you and your family.
Red Cup Rebellion: Support Starbucks workers on strike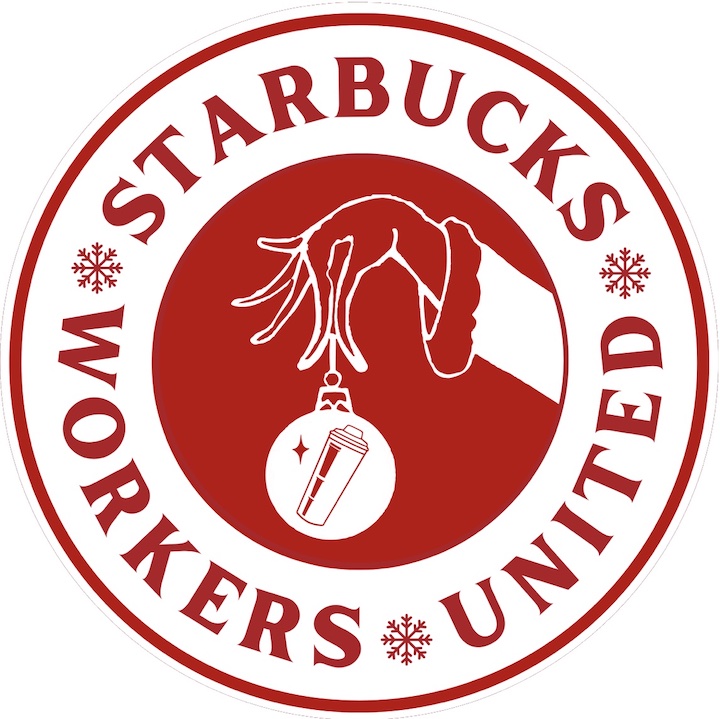 Nov. 15, 2023 | Our union is strongly encouraging Joint Councils and locals nationwide to stand in solidarity with Starbucks Workers United during unfair labor practice strikes scheduled for Thursday, Nov. 16. "The Teamsters Union is proud to encourage all of our affiliates to stand with Starbucks workers," said Teamsters General President Sean M. O'Brien. "Starbucks' Board and executives can only ignore the collective voices of thousands of Starbucks workers for so long. This is what happens when greedy CEOs deny workers a contract and union bust. You get a Red Cup Rebellion." Learn more about Thursday's Red Cup Rebellion at sbworkersunited.org.