News Items - February 2019
Updated On: Apr 100, 2019
Minimum wage increase advances in Md. General Assembly
Feb. 27, 2019 | Maryland lawmakers are advancing a bill that gradually increases the minimum wage to $15 per hour but does it at a slower rate that advocates had hoped for. Under the version of the bill approved Monday night by a key House of Delegates committee, the minimum wage would increase from the current $10.10 per hour starting next year and hitting $15 in 2025… The Baltimore Sun
YRC Bargaining Update: Continued progress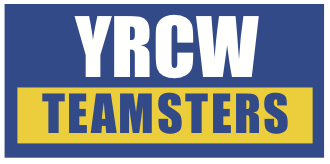 Feb. 1, 2019 | The Teamsters National Freight Industry Negotiating Committee (TNFINC) and YRC Freight, New Penn and Holland met this week for another round of bargaining for a new national agreement to succeed the agreement that is set to expire on March 31, and more progress was made. Although the parties resolved most of the easy issues in the early weeks, they are now starting to address the more difficult ones. The industry-wide driver shortage remains a central topic of discussion. "We pointed out to the company that when we start getting into economics, one obvious way to help with driver recruitment and retention is to raise wage rates," National Freight Director Ernie Soehl said. The parties have multiple weeks scheduled to continue negotiations. Read the full update here.
Teamsters file unfair labor practice charges against Jack Cooper Transport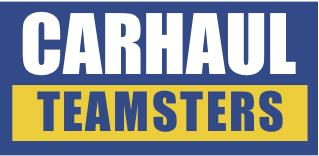 Feb. 5, 2019 | The Teamsters National Automobile Transporters Industry Negotiating Committee (TNATINC) sent the following memo to local unions [yesterday] after the committee filed unfair labor practice charges against Jack Cooper Transport: Today, Monday, Feb. 4, 2019, managers for Jack Cooper Transport began contacting Local Unions individually by phone requesting relief from pension contributions. These benefits have been negotiated to conclusion under the current National Master Automobile Transporters Agreement (NMATA) and Supplemental agreements. A letter from T. Michael Riggs on this matter has also been sent by Jack Cooper Transport managers directly to our Carhaul membership in violation of law… Continue reading here.
Upstate and Western New York supplement ratified *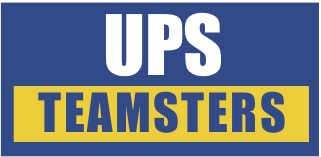 Feb. 6, 2019 | Official vote results. UPS Teamsters covered by the Upstate and Western New York Supplement have ratified the agreement. Voting took place over the past several weeks and votes were tallied yesterday. Four other supplements remain outstanding: Central Pennsylvania; Western Pennsylvania; Local 804; and Local 243 Metro Detroit. Reminder: The national agreement cannot take effect until all the outstanding supplements are ratified. Once ratified, economic improvements are retroactive to August 1, 2018. Vote counts at teamster.org
Teamsters celebrate Black History Month
Feb. 6, 2019 | Since 1903, the Teamsters Union has been at the forefront of the struggle for workers' rights in North America. During Black History Month, Teamsters honor the contributions of African-Americans in our nation's history and their important place in the union today. Early on in the union's history, Teamsters advocated for "no color lines" within the labor movement and would not hold with the practice of separate unions for black members. Women and minorities were... Read more
Teamsters applaud introduction of legislation to protect transit workers
Feb. 13, 2019 | The Teamsters support bipartisan legislation that would authorize funding for programs to establish training and technology improvements to help mitigate assaults against transit workers. "All transit workers deserve a safe workplace," said General President Jim Hoffa. "Whether they drive a bus or work on the rails, these men and women should have the training and technology to help prevent any harm from assault on the job…" Learn more here.
YRC negotiations continue on national items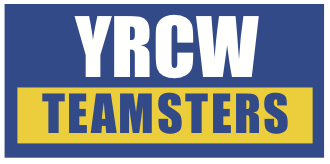 Feb. 15, 2019 | The last traditional collective bargaining agreement applicable to these companies is the 2008-13 National Master Freight Agreement (NMFA). That agreement was modified and extended through various restructuring MOUs and agreements. The parties are returning to the traditional structural format as the 2008-13 NMFA. After this week, the parties will have resolved most of the non-economic provisions in Articles 1-39. The parties also began discussing supplemental agreements for some regions of the country. Subcommittees were also established to focus on various issues related to the shortage of CDL drivers, purchased transportation, how to grow full-time jobs, job security for the bargaining unit and the unique nature of operations at Holland... Read the full update here.
Teamsters JC 16 statement on Amazon canceling H2 New York plans
Feb. 15, 2019 | George Miranda, President of Teamsters Joint Council 16, had the following statement on Amazon's announcement that it is pulling out of plans to build its second headquarters in Long Island City, NY: "New Yorkers made it clear that Amazon wasn't welcome in our city if it would not respect our workers and our communities. Apparently, the company decided that was too much to ask. We are committed to fighting for the rights of workers throughout the Amazon supply chain and supporting their demand for a voice on the job." Teamsters Related: Amazon's decision to pull out of New York is a massive blow to corporate welfare and, activists and lawmakers also raised concerns over Amazon's labor practices and its anti-union track record.