News Items - December 2018
Hoffa: China needs to make real change to fix trade inequities with U.S.
Dec. 5, 2018 | Teamsters General President Jim Hoffa said in a statement today about the agreement reached this week between the U.S. and China to put additional tariffs on hold while negotiating a solution to the ongoing trade imbalance between the two nations: "…America must demand results, not just rhetoric. The U.S. needs a clear vision and must enter this process with open eyes on China revamping its trade practices. There is an urgent need for structural reform if a solution is ultimately going to be reached." Read Hoffa's full statement here.
Applications are being accepted for the James R. Hoffa Memorial Scholarship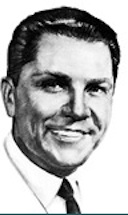 Dec. 10, 2018 | The application process for the James R. Hoffa Memorial Scholarship for the 2019 year is now open. Scholarships ranging from $1,000 to $10,000 are awarded annually to eligible outstanding high school seniors. Applicants must be the son, daughter or grandchild of an active, retired, disabled, deceased or laid-off Teamster member who has or had at least twelve months of consecutive membership in good standing in the Teamsters Union. The submission deadline is March 31, 2019. Applications are available in English or Spanish, and are available online or at the Local office. For more information, click here.
Update: First of six outstanding supplements approved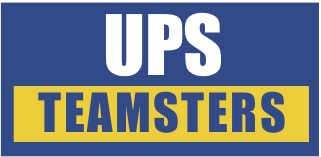 Dec. 17, 2018 | UPS Teamsters covered by the Trailer Conditioners, Inc. (TCI) Supplement voted Dec. 14 to approve the agreement. The TCI Supplement is the first of the six outstanding supplements to be approved in a re-vote by the members. Members at TCI repair trailers and are represented by local unions 385, 480 and 745. Five supplements remain outstanding: the Central Pennsylvania; the Upstate and West New York; Western Pennsylvania; Local 243 and Metro Detroit; and the Local 804. The national UPS contract will not take effect until all the supplements have been ratified.
Contract language proposals exchanged with YRC Freight, Holland, New Penn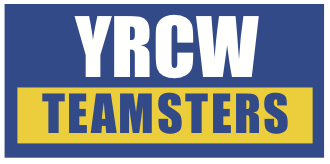 Dec. 21, 2018 | The Teamsters National Freight Industry Negotiating Committee (TNFINC) met with representatives of YRC Freight, USF Holland and New Penn this week to kick off negotiations for a new National Master Freight Agreement (NMFA) covering those companies. The parties exchanged initial proposals on national language items. Economic proposals were not exchanged at this time and will be discussed as negotiations progress. Negotiations are scheduled to resume in early January… Full update here
Bakers Express workers approve successor contracts
Dec. 20, 2018 | Members employed as drivers and warehouse workers at Bakers Express approved this week new three-year collective bargaining agreements. The contracts provide nine percent wage increases over the term of the agreements; a signing bonus; and the maintenance of Health and Welfare with the company absorbing all increased costs in the third year. Most of the members gained additional sick days under a sick leave policy updated to comply with a recently enacted Maryland law that requires all companies with 15 or more employees provide a minimum of five sick days per year. Other highlights include enhanced bereavement leave (grandchildren); an increase in jury duty pay; and improvements in job bidding language. Specific to the warehouse contract: the progression rate for new hires is reduced to six months from 12, and an enhanced premium pay for working weeks containing holidays.