News Items - October 2015
Updated On: Nov 314, 2015
Fiat Chrysler workers appear to reject contract proposal
Oct. 1, 2015 | Hourly workers at Fiat Chrysler Automobiles appear to have soundly rejected a proposed new union contract that set no limit on the number of lower-paid workers and that contained no mechanism to move them up to top-wage status. It would be the first time in more than 20 years that Chrysler workers have turned down a tentative contract negotiated by their union, the United Automobile Workers. Full story...
Hoffa says tenuous TPP agreement does not listen to workers' concerns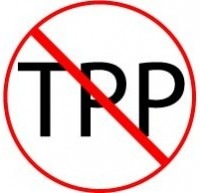 Oct. 5, 2015 | Bum trade deals like NAFTA have killed upwards of 1 million U.S. jobs, many of which moved abroad. And that's the concern with the looming TPP. These big business handouts continue to hollow out the manufacturing base of communities and destroy middle-class jobs in their wake. The Teamsters and many, many others just don't see any value in what TPP brings to this country. First and foremost is the deal won't create any new jobs here. Full statement...
Reminder for members and stewards
Oct. 5, 2015 | Every Monday we post new information under the Members and Stewards tab in the left column. Today's educational tips offer information about the union's right to strike, and the differences between the two types of strikes.
Webcast Oct. 7: Domestic violence as a critical workplace issue
Oct. 5, 2015 | When domestic violence enters the workplace, it can have significant repercussions for the targeted individual and the work environment. Union stewards and fellow coworkers can all be affected by, and have a role to play in, dealing with intimate partner violence as a critical workplace issue. A free one-hour webcast on Wednesday, Oct. 7th beginning at 12 noon will explore labor's role in addressing domestic violence in the workplace. The webcast is a joint initiative between the ILR School's Scheinman Institute of Conflict Resolution and The Worker Institute at Cornell University. Click here to learn more and register.
Central States Pension Fund files plan to cut retiree benefits under new law
Oct. 7, 2015 | …The huge pension fund, which administers retirement benefits for some former and current Teamster truckers, said the reductions are the only way to save the plan from insolvency. Under the proposal, pensions for Central States' 407,000 participants would be cut by an average of nearly 23 percent. "Pension fund participants and beneficiaries did not cause the problem of underfunding," James P. Hoffa, general president of the International Brotherhood of Teamsters, wrote in a letter to Central States. "They worked day in and day out to earn their pension credits. It is monstrously unfair that they will end up holding the short end of the stick." Full story… Related: NYT: Teamster pension fund has filed for reorganization [Note: The pension proposal has no relation to the national carhaul tentative agreement currently out for ratification.]
We need to tell Congress to protect our pensions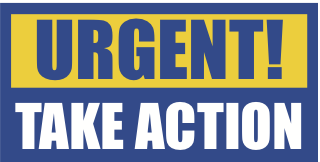 Oct. 12, 2015 | Some of the nation's retirees are facing enormous cuts to their pensions, but we can help them by convincing Congress to pass Keep Our Pension Promises Act, S. 1631/H.R. 2844, that will protect hard earned pension benefits. Additionally, the Senate's Pension Accountability Act, S.2147, will give plan recipients a meaningful voice when plans are considering making cuts. The Teamsters Union has been working with several members of Congress to develop the legislation that would prevent massive cuts to some pension beneficiaries. We urge you to email your Senators and Representative now to ask them to sign on to S. 1631/H.R. 2844, Keep Our Pension Promises Act, and S.2147, the Pension Accountability Act. Click here to send your emails to Congress. Read this, too: Hoffa, union leaders call on Central States to recall pension cut proposal, improve transparency for retirees.
Credit Union members: It's open enrollment period for Voluntary Life Ins.
Oct. 14, 2015 | To be eligible for term life insurance coverage (up to $100,000), you must be a Maryland Federal Credit Union member. Among the plan's features: No medical questions to answer, it's portable (take it with you when you retire or leave your job), and it provides dependent coverage. Don't wait; the policy will be enrolled at the Nov. 1st membership meeting. Download information and enrollment form here.
Teamsters urge Safeway to keep good jobs at Md. distribution centers
Oct. 15, 2015 | Teamsters are calling for Safeway to keep good jobs in Maryland, after the company unexpectedly issued a notice that it plans to start closing its Upper Marlboro and Landover, Md., grocery distribution facilities 19 days before Christmas, resulting in the layoff of more than 700 workers. The warehouse workers, members of D.C.-based Locals 730 and 639, received a 60-day layoff notice from C&S Wholesale Grocers. Safeway intends to send the bulk of the family-supporting jobs to Pennsylvania. "I believe there are options that have not yet been explored," Hoffa said in a letter to the CEO of Alberstons Companies, Inc., which recently acquired Safeway. "I am asking you to enact a 180-day moratorium on the closure while your staff, Maryland and Prince George's County public officials and Teamster-appointed experts meet to discuss alternatives, with the goal of saving good Maryland jobs." A rally is scheduled for 1 pm Friday in Upper Marlboro. Info here.
Highway safety should come before higher trucking industry profits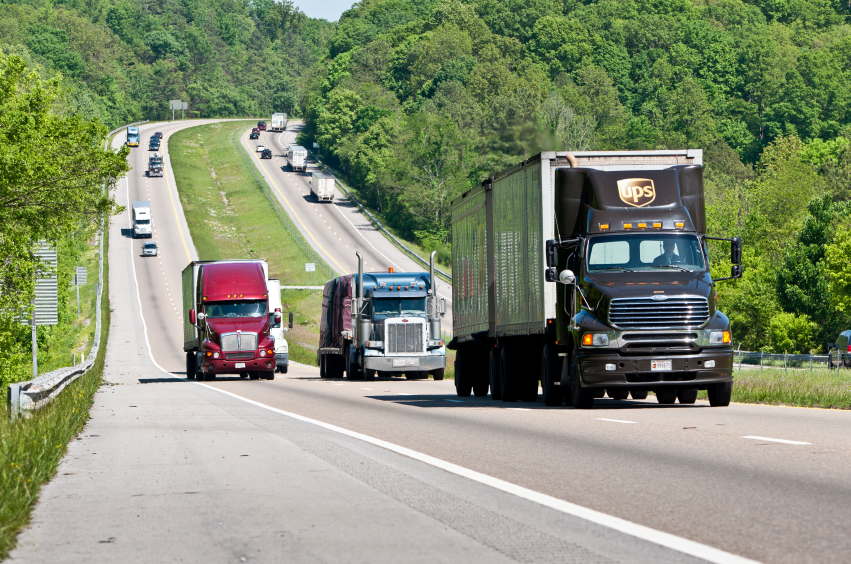 Oct. 21, 2015 | General President Jim Hoffa today joined a bipartisan collection of lawmakers and truck safety advocates at a Capitol Hill press conference to denounce efforts to extend the length of tractor trailers nationwide, saying the move jeopardizes highway safety. Allowing trucks to pull 33-foot trailers would add an additional 10 feet to the length of existing double trailers, making it harder to pass these trucks and harder for truck drivers to see who's beside them. Continued…
Teamster carhaulers reject national agreement, two supplements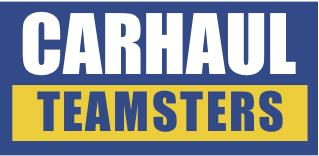 Oct. 16, 2015 | The Teamsters National Automobile Transporters Industry Negotiating Committee (TNATINC) will reconvene and continue to negotiate on the members' behalf after carhaulers overwhelmingly voted to reject the national agreement and two supplemental agreements. In the interim, all carhaulers should continue to work as usual and the TNATINC will keep local unions and members updated. The members ratified the Western supplement but rejected the Central-Southern and Eastern Supplements. Read the TNATINC statement.
Making public sector jobs RTW will gut wages
Oct. 19, 2015 | Public-sector employees have become a punching bag for anti-union forces who are trying to cripple the movement. But with the U.S. Supreme Court getting ready to consider a lawsuit that could allow workers to opt-out of paying union dues while still receiving representation, a new report shows just how much value union membership brings to workers' paychecks. Continued...
Hoffa: Teamsters won't cross picket lines if UPS pilots strike
Oct. 22, 2015 | General President Jim Hoffa and Secretary-Treasurer Ken Hall sent a letter this week to the Independent Pilots Association pledging support for its 2,600 members. "If a strike is necessary, we will not cross your lines, but will stand with you on them." The IPA will announce the result of its strike authorization vote tomorrow morning. More…
Baltimore Sun drivers, mailers and pressmen ratify contracts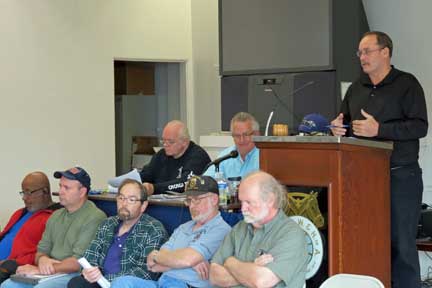 Oct. 25, 2015 | After two years of difficult negotiations, tentative agreements for three departments at the Baltimore Sun represented by Local 355 and Local 888 were ratified at a jointly-held membership meeting Saturday, Oct. 24, 2015. The company had sought to shift the full burden of healthcare premium costs to workers, among other regressive demands, but bargaining committee members representing drivers and printers (Local 355) and mailers (Local 888) endorsed agreements that preserve current healthcare contributions and enhances job security provisions, an important piece of the new collective bargaining agreements. In the middle of negotiations, the publishing company sold Sun Park, the land parcel the production plant sits on in Baltimore. If the paper is forced to move production from Sun Park, under the new contract Teamster jobs can follow the move. "These contracts look to the future. As long as we sort, print and deliver, it doesn't matter what the product is, we'll be on the job," said Local 355 Business Agent Jim Deene. Local 888 President Lawrence Geho stressed the importance of joint bargaining. "We waged a long, hard and successful fight against regressive company proposals to ensure the security we need. And we got here because Baltimore Sun Teamsters stood together." Photo: Local 355 Business Agent Jim Deene describes the highlights of the tentative agreements.
Stand with Safeway Teamsters in their drive to keep jobs in Maryland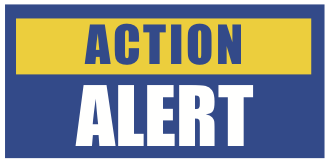 Oct. 28, 2015 | Safeway plans to move up to 900 good union jobs from Prince George's County to a low-wage, non-union grocery warehouse in Pennsylvania. Maryland has been devastated by companies shipping out good jobs. It is painful to see that Safeway plans to join their ranks and put hundreds of Teamsters – members of Local 730 and 629 – out in the cold just days before Christmas. Stand with Safeway Teamsters – sign the petition asking the company to delay its decision and work with elected officials and its employees to try to find a way to keep these jobs in Maryland. Click here to sign.
Seattle Teamsters at Sysco ratify 3-year contract
Oct. 30, 2015 | In the end, solidarity won the day. On Saturday, October 24, Teamster drivers and warehouse workers, employed at Sysco, voted overwhelmingly to ratify a new three-year contract. It was a sweet victory, but it didn't come easy. In contract negotiations, Sysco was proposing a two-tier system which would have divided the group and rolled back industry standards with respect to wages, health and welfare and seniority. But Teamsters at Sysco would not be pushed around. Continued...