Updated On: May 130, 2016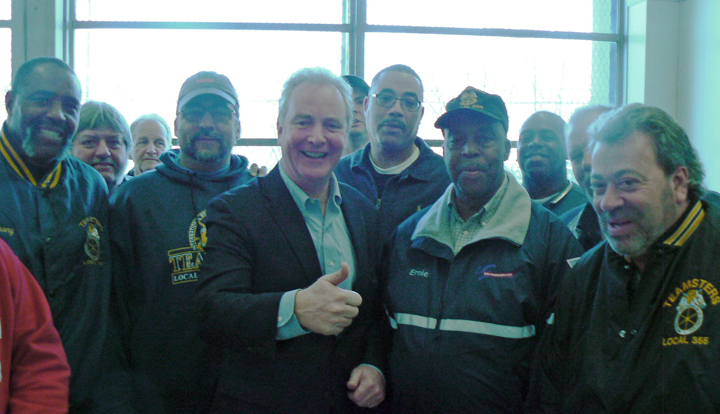 The Best Choice for Local Membership – Van Hollen for U.S. Senator: Local 355 endorsed Maryland Representative Chris Van Hollen at Sunday's general membership meeting in Baltimore. Van Hollen pledged his support for Local 355 and US Foods members. (L-R) are Anthony Thomas, Joe Bell, George Elion, Rep. Van Hollen, Doug Robertson, Dave Moore, Ernie Warfield, Anthony Perry, LU 355 organizer Ed Mulford, and Joe Schwabline. Recently, Van Hollen assisted in keeping Safeway jobs, held by Teamster Locals 639 and 730 members, in Maryland. The Maryland primary is April 26th. Vote early!
Most YRCW employees receive wage increases – first since 2013
Apr. 4, 2016| Teamster-represented workers at the YRC Worldwide, Inc. (YRCW) are receiving wage increases as part of the first negotiated increases to kick in under the Extension of the Restructuring Agreement. The increases apply to the majority of Teamster-represented employees. Non-CDL employees hired after February 2014 will not receive the increases. Most workers will receive increases of 34 cents an hour or .850 cents per mile, effective April 1, 2016. It is the first increase in wages for YRCW employees since 2013.
Contract vote Sunday, April 10th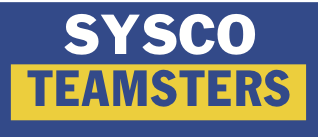 Apr. 6, 2016| A contract vote will be conducted Sunday, April 10, 2016 at 10 a.m. at the Dewey Lowman American Legion Post 109, 1610 Old Sulphur Spring Road, Halethorpe, Md. Please be present and on time.
Baltimore Sun: US Foods to close Severn distribution center
Apr. 6, 2016 | Updated 4/7 | US Foods said Wednesday that it would close a distribution center in Anne Arundel County in June, eliminating the last local footprint of a once-mighty Maryland company, after failing to reach an agreement on concessions with unionized workers at the facility ... US Foods wanted $8 million in annual concessions from the unions, including switching from pensions to a 401(k) and an average pay cut of $5.75 an hour for warehouse workers — demands that were too large, said Denis Taylor, president of Teamsters Local 355, one of two Teamsters locals that together represent about 180 workers in Severn. "There's no possibility that we could meet the company's demands," he said. "It's just not possible." ... US Foods, like many large employers, is required by law to provide advance warning of major layoffs. The state has not received a formal notice, said a spokeswoman for the Department of Labor, Licensing and Regulation. Continued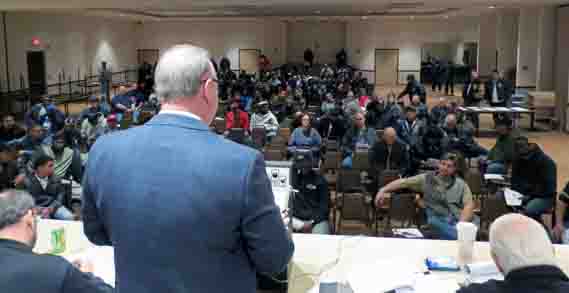 Sysco members approve new contract
Apr. 10, 2016 | After more than a year of negotiations and one rejection vote, Local 355 members who work for foodservice distributor Sysco Corporation in Jessup, Md., ratified today a three-year collective bargaining agreement that increases wages, provides a signing bonus, and preserves and increases pension benefits. The contract also provides job protections for drivers who are medically disqualified from driving the employer's equipment by guaranteeing a one-time opportunity to transfer to a warehouse position. Members overwhelmingly rejected in January the company's final offer that was put to a vote without the bargaining committee's recommendation. Of the improvements to the new tentative agreement, President Denis Taylor said, "This agreement reflects every issue you asked us to address with the company." After the vote, Taylor said the contract will be effective tonight once the company is informed of the vote. "I appreciate the support of the membership," he said, adding "Of course, we'll start the bargaining process all over again in about 13 months."
Anne Arundel County members ratify new contracts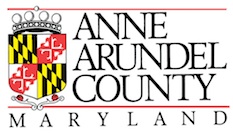 Apr. 13, 2016 | Successor agreements for a one-year term are in place for county deputy sheriffs, fire battalion chiefs, park rangers, and correction programs specialists. The contracts do not provide COLA increases but do provide for merit increases or lump sum payments for all groups. The agreements maintain current health insurance cost sharing until June 30, 2017. The correction program specialists contract provides merit pay advancements. The deputy sheriffs contract eliminates clothing and weapons allowances but increases the minimum and maximum pay rates.; increases the number of unused annual leave days an employee can carry over into a calendar year; provides full regular pay during a period of temporary total disability; and provides interest in the sixth year of the DROP (retirement) program. Fire battalion chiefs are also entitled to receive fill regular pay during a period of temporary total disability, and are guaranteed adjustment to extra shift bonus pay which is based on maximum salary rate of Fire Captain. Park rangers will be allowed to take holiday leave on a different day provided it falls within the same week as the actual holiday.
Teamsters, carhaul employer group to meet April 25 to resume negotiations
Apr. 18, 2016 | The Teamsters National Automobile Transporters Industry Negotiating Committee (TNATINC) and the carhaul employer representatives have largely resolved most operational issues but are still negotiating over the hard-fought benefits our members have earned and deserve. Both sides wrapped up the most recent negotiations on April 12-13. The TNATINC will meet again with the employer group on Monday, April 25 to try to resolve the few but serious economic issues that remain in an effort to complete these long and difficult negotiations. In the meantime, the union asks that all carhaul members continue to work as usual and look for updates here.
Parties remain apart on critical economic issues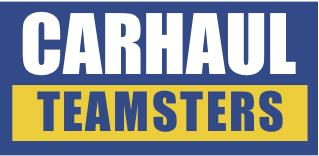 Apr. 26, 2016 | Despite lengthy and thorough negotiations, Teamsters negotiators and the carhaul group remain apart on the most critical economic issues to the members, including pay retroactivity and the appropriate level of wage increases necessary to retain drivers in a long-term agreement. More at teamster.org
US Foods Teamsters strike in Maryland
Apr. 27, 2016 | Update here On April 27, 2016 at 2pm, Teamster members of U.S. Foods in Severn, Md., walked off the job and commenced an unfair labor strike against the Company, according to a Teamsters Joint Council 62 press release issued today. The dispute centers around the Company's failure to bargain in good faith, its use of out-of-state and non-bargaining-unit employees to perform work normally performed by the Teamsters, and the Company's attempt to deal directly with its employees concerning effects bargaining. US Foods employs approximately 190 Teamsters in both the warehouse and delivery operations." Watch this space for updates on Local 355 drivers' and mechanics' fight for justice.