Updated On: May 128, 2018
Conference call scheduled for a contract update
Apr. 10, 2018 | Mark your calendars to participate in an important Teamsters ABF conference call on Thursday, April 12 at 8 p.m. Eastern time to get an update on the contract and the upcoming ratification process. Teamsters National Freight Division Director Ernie Soehl will provide an update and will answer questions about the ABF NMFA tentative agreement. Participants may submit questions during the call and leave questions at the end of the call. Click here for details.
Hoffa on Equal Pay Day: Disparity of women's pay is nothing to celebrate
Apr. 10, 2018 | Today is a sad reminder of the pay inequity faced by women in the workplace. Despite the annual effort to pass legislation in Congress that would codify paycheck fairness, there has been no progress. And that inaction will cost women and their families more than $430,000 over the length of their careers. Although the overall economy has been improving, the pay gap has barely budged in more than a decade. It hits nearly every occupation and is even worse for women of color. This is not just a low-income problem – it is an every woman problem… Teamsters
Local Union leaders approve tentative contract agreement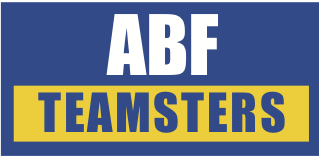 Apr. 13, 2018 | Leaders of local unions that represent ABF Teamsters met yesterday and overwhelmingly approved the tentative ABF National Master Freight Agreement and supplements, paving the way for a member ratification vote to begin later this month. Click here to read more about the process, and for highlights of the agreement. Click here to view the actual tentative agreements which show the proposed changes to the existing contract.
Hoffa discusses death of Memphis XPO warehouse worker, and reports of other XPO violations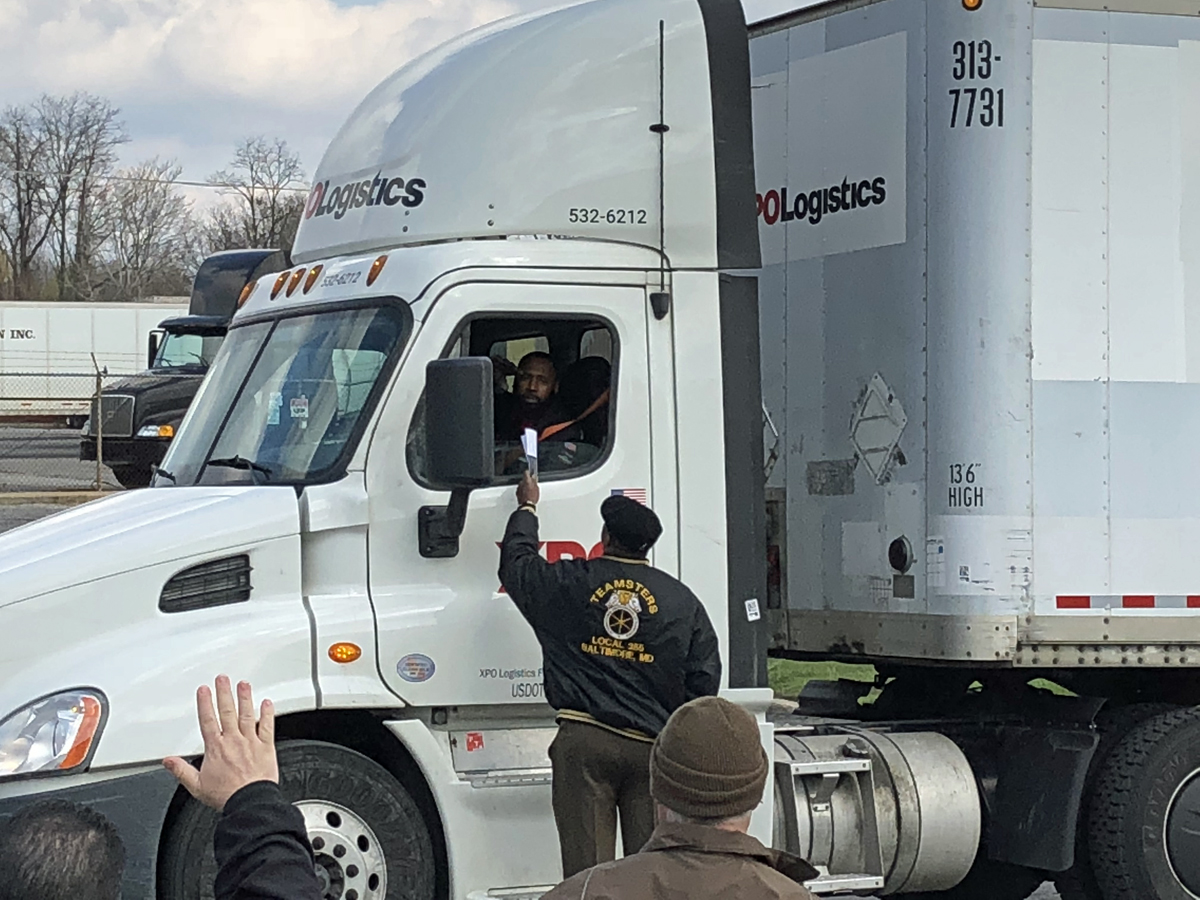 Apr. 16, 2018 | President Hoffa was on the Leslie Marshall Show last week to discuss the suspicious job site death of an XPO warehouse worker and multiple accounts of sexual harassment and discrimination at the Memphis warehouse facility. The Teamsters are fighting to win respect and dignity for XPO workers. Listen to the interview here. Photo: Local 355 members distributed union information last week near XPO facilities in Baltimore.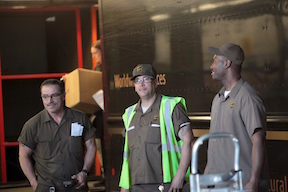 Contract negotiations update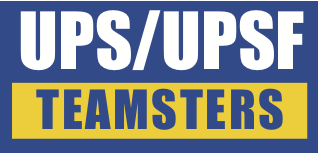 Apr. 16, 2018 | The Teamsters National UPS Negotiating Committee concluded the sixth round of negotiations last week and focused on subtracting and other issues. The UPS Freight National Negotiations Committee made strides on compensation claims, equipment and safety, and other issues. "This week was very productive in terms of moving forward on the issue of subcontracting, which continues to be a major issue for our members in many areas of the country," said Denis Taylor, Director of the Teamsters Package Division and Co-Chairman of the Teamsters National UPS Negotiating Committee. "We are in a good position now to move into economic proposals and will continue to keep the members update on our progress." Click here for details.
Anne Arundel County Teamsters ratify new contracts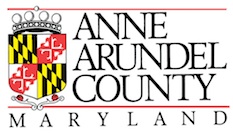 Apr. 17, 2018 | Correctional program specialists (CPS), deputy sheriffs, fire battalion chiefs, and park rangers employed by Anne Arundel County approved earlier this month new collective bargaining agreements with one year terms. Highlights of the contracts include general wage increases with additional increases to minimum and maximum scales; merit increases; maintenance of health, optical and dental insurance; and a wage re-opener provision should the County Council fail to fund any part of the agreements. Specific to the CPS contract is the addition of a wellness bonus, new this contract. Specific to the park rangers contract is a new retention bonus. Specific to the battalion chiefs contract is an increase in extra shift bonus pay. Specific to the deputy sheriffs contract is a new rank of deputy sheriff corporal, to be paid at a higher percentage than the corresponding steps for deputy sheriff.
Report: New ABF/Teamsters contract suggests union negotiators won the day
Apr. 18, 2018 | The first independent analysis of the proposed five-year labor contract between Fort Smith-based ABF Freight and the Teamsters suggests the union negotiators won the day. An April 13 investor note from Little Rock-based Stephens Inc. concludes that the agreement favors the Teamsters "more than what we previously expected." talkbusiness.net
Teamsters head to Capitol Hill to discuss pension reform
Apr. 19, 2018 | Top Teamster officials twice headed to Capitol Hill in the last week to brief House and Senate staffers on legislation backed by the union that would stabilize failing multiemployer pension plans. Led by John Murphy, an International Vice President-At Large who has headed the Teamsters' pension reform efforts, the union educated congressional aides about the Butch Lewis Act of 2017 and the history of troubled pension plans… Teamsters
Contract vote on master agreement being conducted by electronic ballot
Apr. 19, 2018 | Voting on the proposed changes to the ABF National Master Agreement is being conducted electronically. Voter information and instructions for voting will be mailed to all eligible members (on or about) today, April 19, 2018. Click here for further information.
Contract negotiations continue this week
Apr. 23, 2018 | The Teamsters National UPS Negotiating Committees reconvene this week in the seventh round of UPS and UPS Freight negotiations. In case you missed the April 13th update, read it here. You can can also see the latest updates at UPSRising on Facebook. Check in with UPS Rising News here. Text "UPS" to 86466 to receive message alerts (message and data rates may apply).
Teamsters sue drug manufacturers over opioid crisis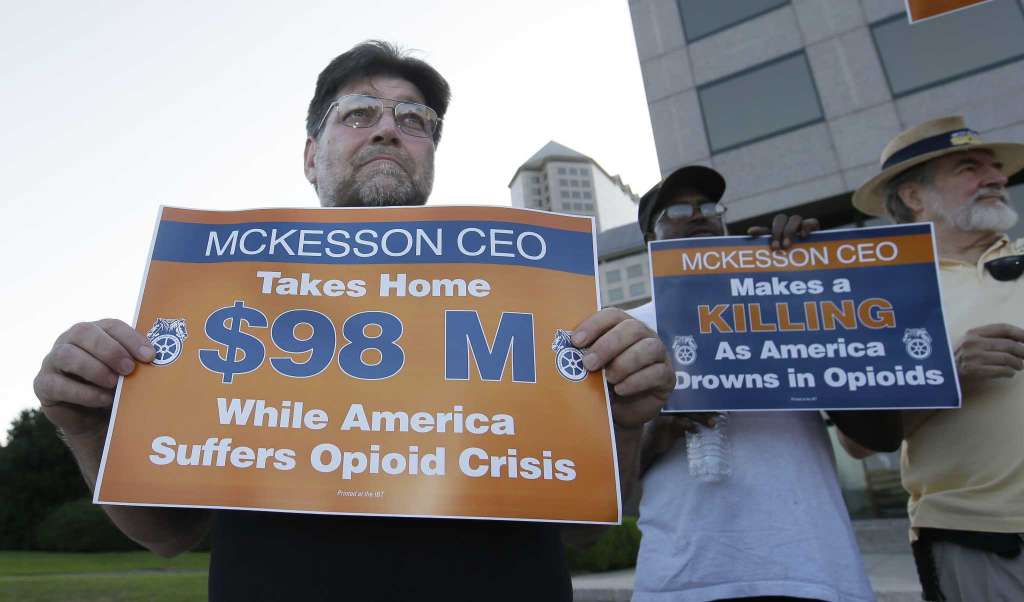 Apr. 23, 2018 | The Teamsters are concerned about how the opioid crisis is affecting its members and their health and welfare funds. On April 18, a lawsuit was filed in Cleveland, Ohio on behalf of Teamsters' Health and Welfare Funds in West Virginia and Ohio. The union says they are targeting pharmacy benefit managers along with a range of opioid drug manufacturers and distributors alleging a highly-coordinated scheme promoting opioids to treat pain at the expense of Americans, including thousands of Teamster members, retirees and family members…The group points out that its members are more vulnerable to this crisis as they work in physically demanding jobs – such as construction and manufacturing – are at particularly high-risk because prescription opioids have been commonly prescribed to treat on-the-job injuries… Industry Week
FAA amendment would jeopardize wages, road safety
Apr. 25, 2018 | The Teamsters are sounding the alarm about a proposed change to the Federal Aviation Administration Authorization Act (FAAAA) that would halt the ability of states and localities to set any workplace rules for truck drivers in their jurisdictions. As an example, the provision would strip truckers of minimum wage protections, and would not require their employers to pay them the given rate in the city or state where they work, only the federal minimum of $7.25 an hour. In addition, the amendment would carve truck drivers out of traditional workplace protections like unemployment compensation and workers' compensation. And it would also reverse 80 years of worker protections and leave truckers more vulnerable to long hours and abusive working conditions… Teamsters
Teamsters UPS negotiations address economics; UPS Freight focuses on subcontracting, other issues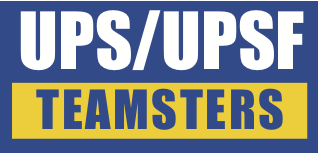 Apr. 27, 2018 | The Teamsters National UPS Negotiating Committee concluded its seventh round of negotiations this week in which the committee made an initial economic proposal. The initial proposal addresses Article 22 - Part-Time Employees; Article 34 - Health & Welfare and Pension; Article 40 - Air Operation; and Article 41- Full-Time Employees…The National UPS Freight Negotiating Committee started its initial discussions on Articles 43 and 44 (Subcontracting) with the employer. The committee also closed in on tentative agreements for Article 5 – Seniority and Article 18 – Workday and Workweek. It was a positive week with aggressive gains tentatively outlined in Article 5. The next round of negotiations is scheduled for May 21. Click here for a PDF of the full update.
You can vote more than once, but only your last vote counts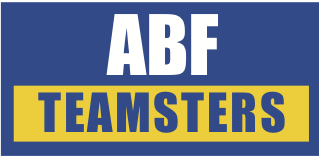 Apr. 30, 2018 | The company that is coordinating the ABF ratification vote, BallotPoint, received an inquiry from an ABF members who aid he was able to vote multiple times. Click here for BallotPoint's response to the member's concerns.