Economic issues are on the table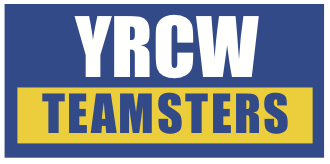 Mar. 1, 2019 | The Teamsters National Freight Industry Negotiating Committee (TNFINC) reports bargaining resumed this week for a new National Master Freight Agreement (NMFA) applicable to YRC Freight, Holland, and New Penn. The current agreement is set to expire on March 31. This week, comprehensive economic proposals were exchanged by the parties which resulted in a vigorous review of the respective positions. TNFINC Co-Chair Ernie Soehl stated that "obviously, these discussions are becoming more critical and consequential as we go into March and address the most difficult issues. Although we made some progress, the union is disappointed with the wage and benefit package the employer currently has on the table because it simply will not meet the level the members' deserve or recognize the sacrifice of long-term employees over the past decade." Nevertheless, the parties have agreed to resume negotiations over the next few weeks to attempt to find a solution. We appreciate the patience of the membership as we strive for the best agreement possible.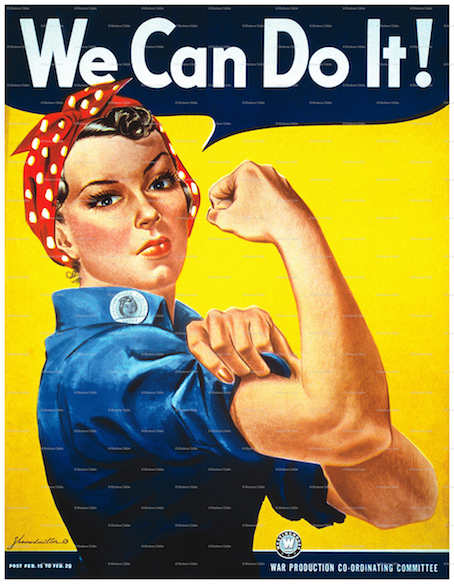 Teamsters celebrate Women's History Month
Mar. 5, 2019 | Every year, we commemorate Women's History Month in March, and March 8 marks International Women's Day. The theme of International Women's Day in 2019 is "Balance for Better," because a more gender-balanced world is a better world. This is a time to reflect on women's accomplishments in our union and communities at large. Often it's Mother Jones or Rosie the Riveter who come to mind when we think about strong women in labor history. However, there are many more accomplished women, including Teamsters, who work every day to fight for workers' rights… Teamsters
Vote results in on three UPS supplements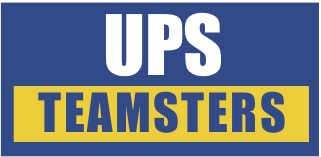 Mar. 6, 2019 | UPS Teamsters covered by the Central Pennsylvania Supplement have ratified the agreement. UPS Teamsters covered by the Western Pennsylvania and Local 243/Metro Detroit supplements have rejected those two agreements. Voting took place over the past several weeks and votes were tallied yesterday. Vote results here. Another supplement yet to be voted on is the Local 804 Supplement. However, a tentative agreement on the Local 804 Supplement has been reached and a vote will take place in the near future.
Teamsters are standing up to Sysco
Mar. 13, 2019 | Listen to the latest edition of the Teamster Nation Podcast and learn how Sysco Teamsters are standing together against intimidation all across the country by organizing for power.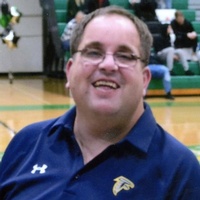 Local 355 mourns the loss of favorite son, Kenny Elgert
Mar. 12, 2019 | Local 355 officers, staff, and members are mourning the untimely passing of Kenny Elgert, beloved son of Local 355 Business Agent Chip Elgert and Barbara Elgert. In order to allow Local Union staff and members to attend his funeral services, the monthly membership meeting on Sunday, March 17, 2019, in Salisbury, Md. is canceled. Family and friends may pay their respects on Friday, March 15, 2019, from 2–6 pm, and on Saturday, March 16, 2019, from 2–6 pm at Barranco & Sons, P.A. Severna Park Funeral Home, 495 Ritchie Highway, in Severna Park, MD 21146. A Funeral Ceremony will be held on Sunday, March 17, 2019, at 10 am at Earleigh Heights Volunteer Fire Department, 161 Ritchie Highway, Severna Park, MD 21146. Interment will follow in Cedar Hill Cemetery in Baltimore, Md. In lieu of flowers, memorial contributions may be made to the Severna Park Athletic Boosters/Drama, Earleigh Heights Fire Department, or to the Anne Arundel County Special Olympics.
Bargaining update: Slow progress on monetary issues
Mar. 18, 2019 | Bargaining resumed this week for a new NMFA applicable to YRC Freight, Holland, and New Penn. The current agreement is set to expire on March 31. Detailed economic proposals dominated the discussions but the parties ended the week without a consensus about what the long-term wage and benefit package needs to be to retain and attract drivers, dockworkers and other employees with the three companies. Co-chairman Ernie Soehl stated: "The union believes the pool of available money needs to expand if we are to conclude these talks on time. We've offered significant operational improvements to grow each company in the expanding e-commerce world and addressed inefficiencies that hinder the growth of each company. We believe those changes are being undervalued by the companies." The union is very disappointed in the companies' positions but the parties are scheduled to resume talks next week. Complete update here.
Hoffa marks 20 years as head of the Teamster Union
Mar. 19, 2019 | Today marks an important milestone in Teamster history. On this date, General President James P. Hoffa became only the second General President to log 20 years as head of the Teamsters Union. "We have accomplished a lot in the last 20 years but there is always more to do. Workers' rights and the gains we have made never stand still – we are either on the rise or someone is trying to take what we have – we only win by constantly fighting for more." Reflecting on serving the Teamster membership for 20 years, Hoffa said, "It has been my greatest honor to serve the great men and women of this union… Teamsters
Local 355 mourns the passing of Lance Miller, UPS feeder driver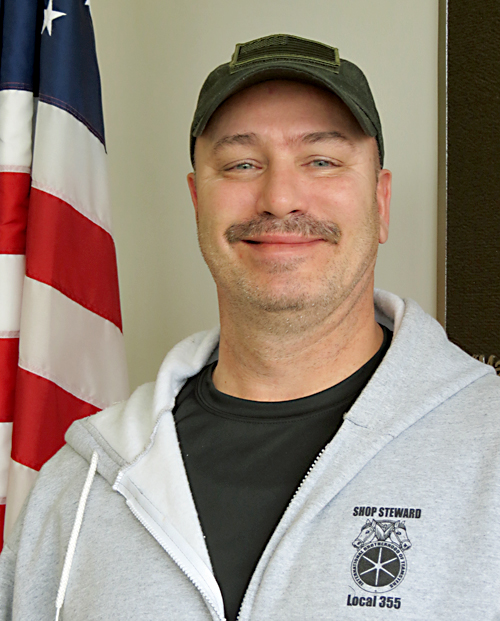 Mar. 20, 2019 | Updated March 22 Lance Miller, long-time UPS steward and a friend to many, passed away Tuesday, March 19, 2019. In their statement received today, his family informed the Local Union that there would not be a funeral. "We will gather to celebrate Lance's life on Sunday, March 24, 2019, from 1:00 - 5:00 PM at the Dewey Lowman American Legion Post 109 hall in Arbutus [Md]." Lance "will be cremated and some of his organs donated to save another Life." The family asks that you please pass along this information, adding "Thanks to UPS for all the support for their fellow UPS'ers. He lived and breathed UPS." Additional information here.
Tentative agreement in principle reached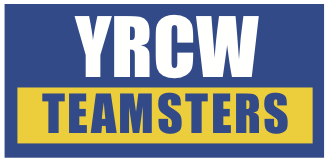 Mar. 22, 2019
| The Union and the Company have reached a tentative agreement in principle for a new collective bargaining agreement to succeed the current agreement which is expiring on March 31. TNFINC has granted a contract extension of the current agreement through May 31, 2019 in order to allow the parties to finalize some language and a few supplemental issues as well as to allow the union's ratification process to take place. As with the union's practice, details of the tentative agreement will not be released until after they have been reviewed at a two-person meeting which will be scheduled in the near future. Full statement here.
Reminder: Hoffa Memorial Scholarship deadline is March 31st
Mar. 25, 2019 | The James R. Hoffa Memorial Scholarship Fund awards scholarships annually to outstanding high school seniors. Scholarship winners are awarded either a $10,000.00 award split up over four years at $1,250.00 per semester or a one-time $1,000.00 award. Winners of the $10,000.00 award will have their scholarship renewed each year, pursuant to the Scholarship Renewal guidelines, and must maintain a GPA of 3.0 (B average) or higher. Training and vocational scholarships are also available. To access the JRHMSF application process, click here.