DHL Teamster sworn in as US citizen
Updated On: Jun 161, 2019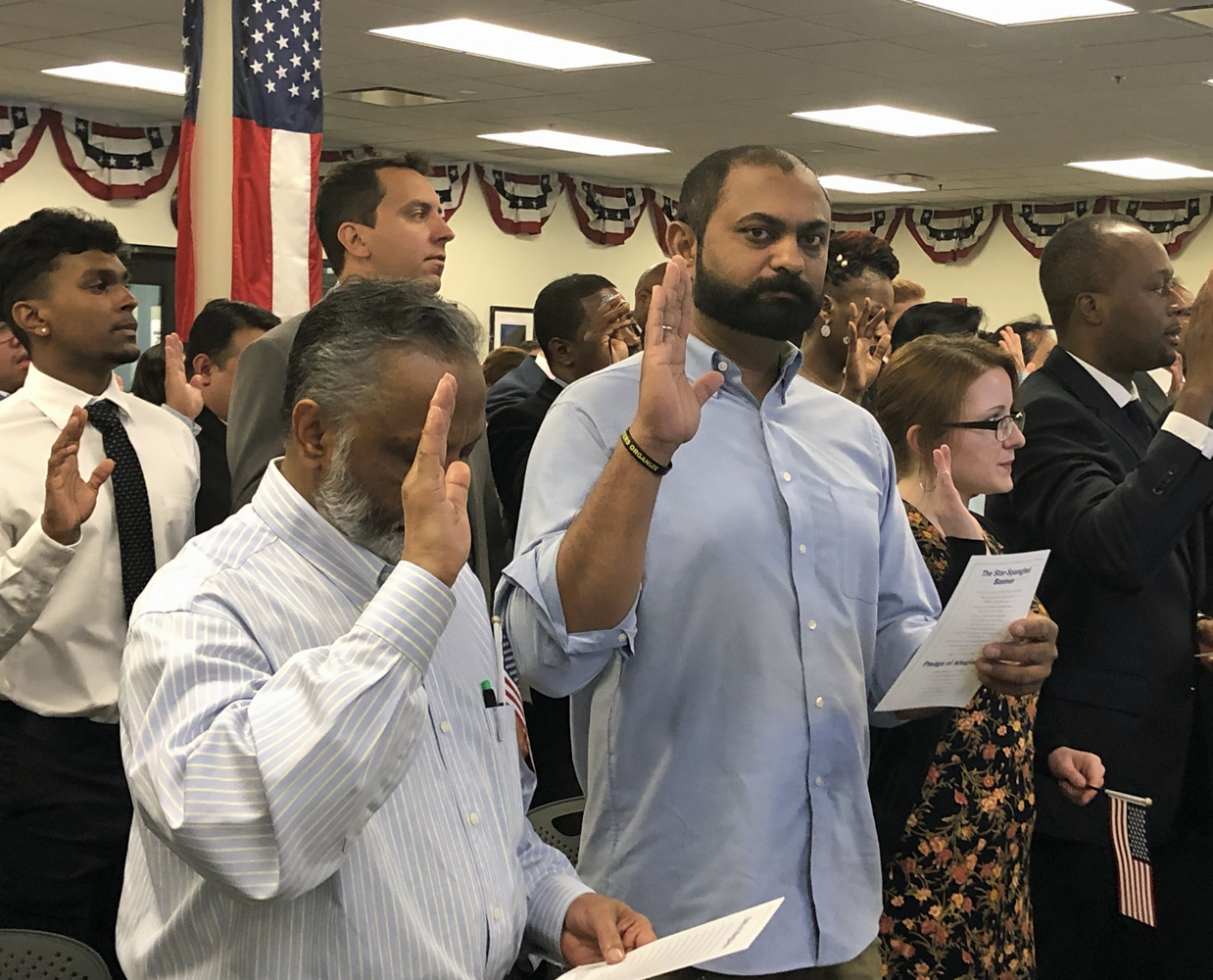 June 10, 2019
Continued from Main Page | Speaking of good things happening: Bhalala and his wife, Pinal Mistry, also a naturalized citizen, met while they were both students at Prince George's Community College. In 2014, Bhalala said, she became a part of his life.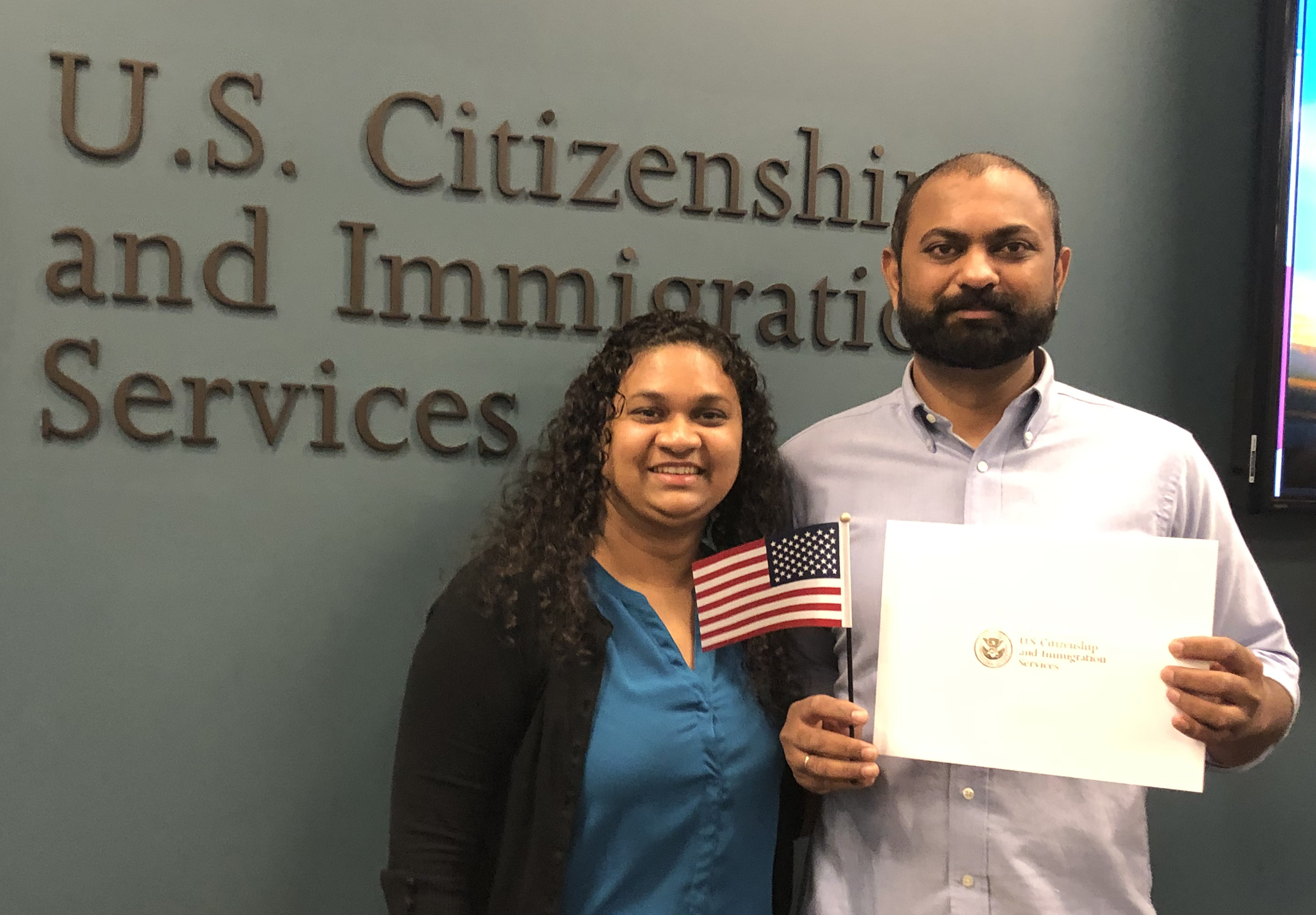 Secure with a good Teamster job and a happy home life, Bhalala decided it was time to take the next step: In 2018, he filed his naturalization papers. In a journey that often takes years, Bhalala's educational and employment path had provided him with the legal requirements to complete the final step to U.S. citizenship.
Bhalala was jubilant when he received his Certificate of Naturalization. Waving his U.S. flag and hugging his wife, he said he was happy but, "Now I'm going back to work where people respect me and respect me as a union member, and I'm very proud of that."
We're very proud of you, Brother!