Updated On: Dec 345, 2014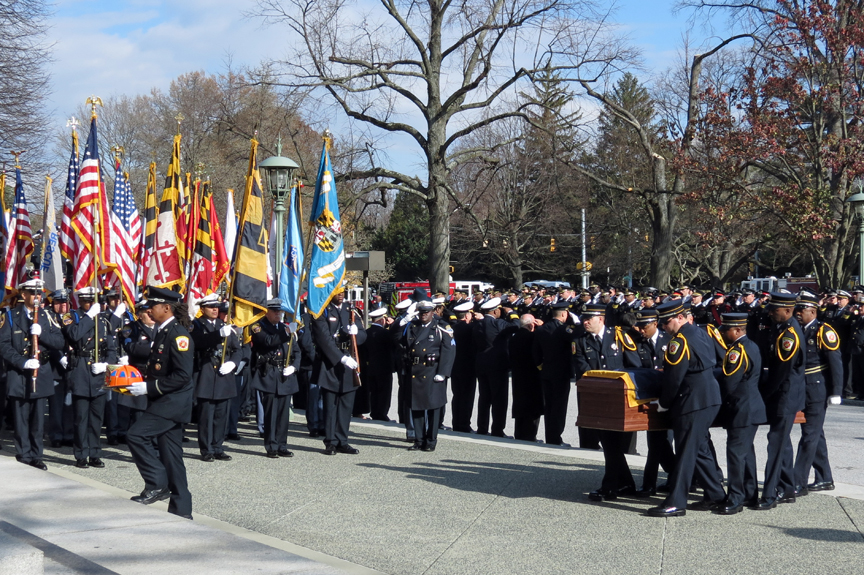 Additional photos can be viewed here.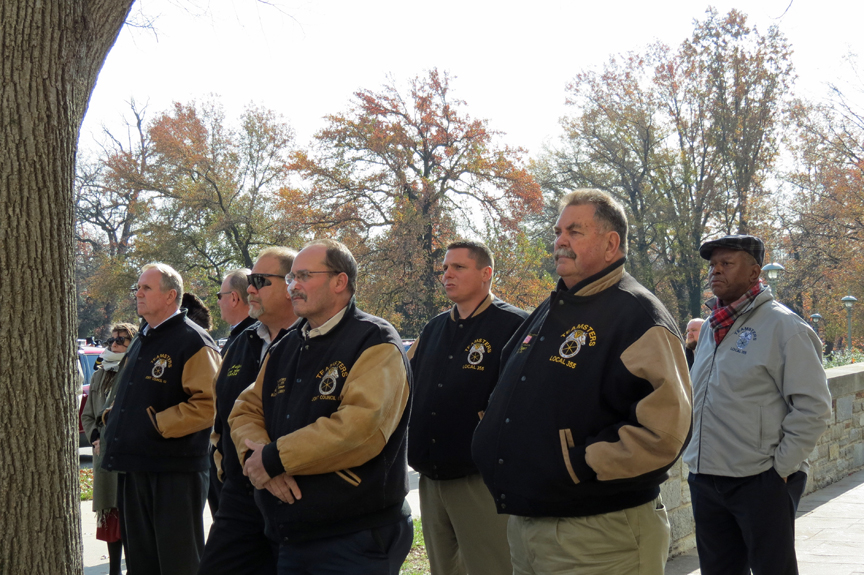 Funeral services were held Thursday, November 20, 2014, for former Baltimore Sun driver James Bethea, also a Baltimore City Fire safety officer who died in the line of duty.
Local 355 Union officers, business agents and members joined hundreds of firefighters and law enforcement officers from as far away as Canada, politicians and family members who attended to pay their respects to the well-respected 40-year veteran of the department. Bethea, worked for The Baltimore Sun as a part-time driver from 1989 until his retirement in December 2013.
Baltimore Sun dispatcher and long-serving shop steward Jim Sawyer was among those asked by the family to deliver a eulogy of words of remembrance and comfort. Jim graciously agreed to share his comments here:
"I am honored to speak to you today on behalf of Teamsters 355 and the employees of the Baltimore Sun about a man that we came to respect and admire: Jim Bethea.
Jim came to work with us at The Sun in June of 1989 as a Teamster driver. At the time, just another fire fighter looking for a part-time job. Little did we know how he would tounch out lives.
Jim was generally a quiet man that went about the business of performing his job with a subtle dignity that you could almost feel. Jim was an intelligent man who was smart enough to know that he didn't know it all; a caring man whose concern for others was obvious; a person who commanded respect without demanding it.
Jim had a good sense of humor, too. Having the same first name kind of opened the door to some amusement for me. When he came in, I'd say "Hey Jim" and he'd say "Hey Jim" and I'd say I hear an echo and he'd say "yeah, but I'm the better looking one."
I found that, at times, Jim was an observor. He'd watch and listen and sometimes comment. Jim seemed to always be looking things to be better, whether personally or work-related or in the Teamster contract. He seemed to enjoy trying to make things better.
You know, we in the general population regard you fire fighters as heroes for your dedication to the protection and preservation of people and property while putting yourselves in jeopardy. One night, a few years ago, Jim gave us a first-hand look at what that means. One of our former drivers had pulled up to the dispatch office after returning from a delivery with a 53' tractor trailer. The driver got out of his trucj and went inside just as Jim was coming out. This driver was so preoccupied with whatever, he neglected to set the parking brake and the entire rig started drifting backwards down the driveway. If not stopped, it could have caused significant damage. Jim saw it drifting and starting to pick up speed and, with no rehard for his personal safety, managed o jump into the truck and pulled the brake. Just one wrong step o one little slip could have meant serious injury to Jim, yet he acted like it was no big deal.
Needless to say, the company, his fellow workers, and the Teamsters disagreed.
But there was other ways that Jim was a hero in my eyes: The way he carried himself with quiet dignity, the way he was alway concerned about the safety and well-being of others, and even in theway he went about doing his job.
We've missed him on the job since he retired at the end of last year, although some of the guys would still get together with him for a round or two of golf (even if he did usually kick their butts), and we'll miss him even more now. However, I do rest easy in the fact that when the Father kcalled hime home, he was doing what he loved for the past 40 years. He's in a better place now.
Jim Bethea was a good friend to many a good coworker, a good union brother and, in my opinion, a very good man. Goodbye, my brother. I am proud to have known you."
Photos:
Top: A firefighter carried Lt. Bethea's helmet ahead of his coffin. A fire engine from Baltimore City Fire Department Squad 40, Bethea's firehouse during the years he worked as a firefighter, carried his coffin to the church and the cemetery. Hundreds of firefighters lined the driveway in front of the church while lines of mourners stretched for blocks around.
Top right: (L-R) Local 355 Secretary-Treasurer Dave White, President Denis Taylor, Trustee Ed Mulford, Business Agents Jim Deene, Mark Garey, Chip Elgert and Marcus Smith.
Center: Jim Sawyer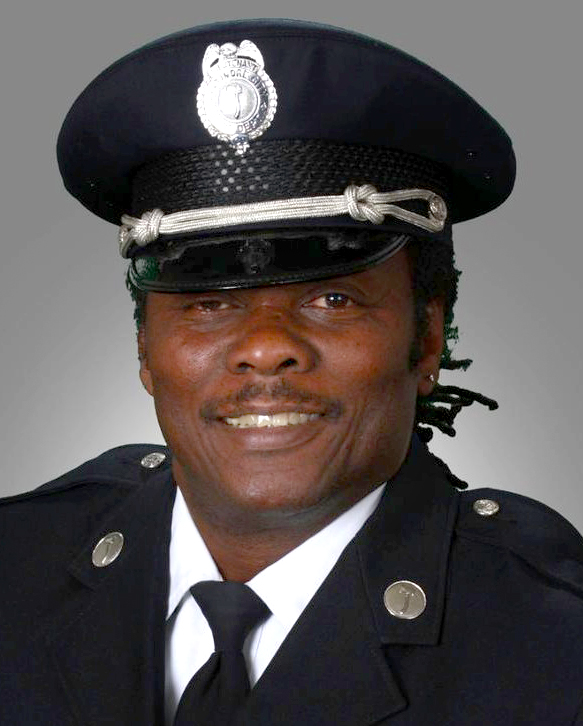 On November 12, 2014, LT. JAMES E. BETHEA Survived by wife; Dr. Brenda Pridgen, son; Darryl A. Bethea (Tia M.), parents; James and Margarine Bethea, sister; Darlene Bethea, grandson; Ethan J. Bethea, and a host of other family and friends.
Viewings: Tuesday, November 18, 2014 from 3 p.m. to 5 p.m., and 7 p.m. to 9 p.m., and Wednesday, November 19, 2014 from 3 p.m. to 5 p.m., and 7 p.m. to 9 p.m. at the Wylie Funeral Home, 701 N. Mount St., Baltimore, MD 21217.
Funeral services: Thursday, November 20, 2014, 11 a.m, at Cathedral of Mary Our Queen, 5200 N. Charles St., Baltimore, Md. 21210
Corrected 12/11/14: An earlier version of this story mis-identified Brother Jim Sawyer as "recently retired." Sawyer has not retired.