Butch Lewis Act best solution for pension crisis
Updated On: Jul 193, 2018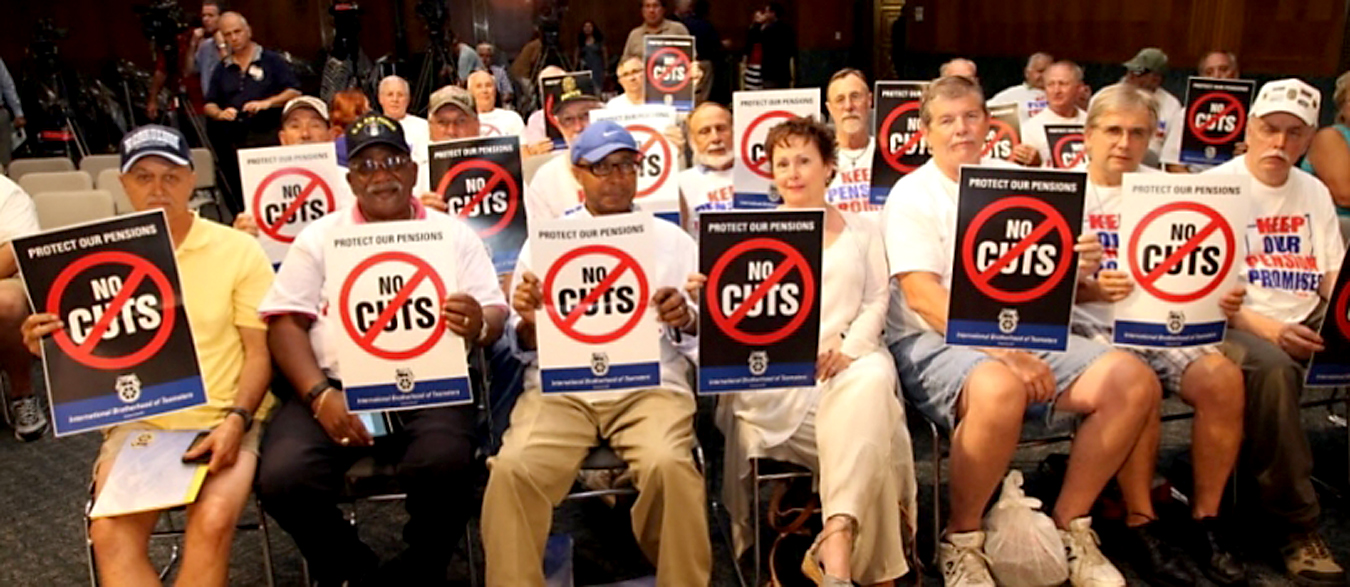 Workers and retirees aren't asking for a handout;
they just want what is rightfully theirs
July 10, 2018
Continued from main page | The Teamsters believe the Butch Lewis Act, introduced in Congress earlier this year, to be the best solution to deliver retirement security to the hard-working Americans who are paying, or have paid, into the pension pool and have played by the rules all their lives.
There are about 1.5 million retirees – including 1,900 former Local 557 retirees – in desperate need of quick action to save the retirement nest eggs they spent decades contributing to.
The more support the Butch Lewis Act receives, the more likely it is that the Joint Select Committee will take it up and pass it.
Please call 888-979-9806 right now and tell your member of Congress to co-sponsor the Butch Lewis Act.
For more information, click here.
Additional reading: Pension crisis sparks reform debate
Important Note: The Teamsters Local 355 Pension Plan is not affected by the multi-employer pension fund crisis.